Ralph Vacchiano
NFC East Reporter
PHILADELPHIA – The Philadelphia Eagles got what they needed out of their regular season finale on Sunday. They won the game, won the NFC East and clinched the top seed in the NFC playoffs. They also got their quarterback and MVP candidate back on the field.
That probably wasn't enough to calm the nerves of a jittery city, though, not when this once-dominant team struggled to put away a Giants team that started its third-string quarterback and backups in nearly every the positions But the Eagles didn't worry about the style points in their 22-16 win.
It was, in the words of quarterback Jalen Hurts, "Good enough."
In two weeks, when the playoffs begin, they'll find out if that's true.
"Winning pretty is not a priority," Eagles coach Nick Sirianni said. "You're going to win some ugly. You're going to lose some. We know the last two weeks haven't been up to our standards. Even today (it wasn't). But winning in this league is hard to do. and not We apologize for that."
They shouldn't apologize, of course, especially given the need for this win. The Eagles (14-3) were in complete control three weeks ago when Hurts hurt his right shoulder during their win at Chicago. But two straight losses turned the division and conference races into squeakers and forced them back to Hurts for this game.
They got desperate, and so the only thing they rightly cared about this week was winning and getting that extra week off. So, as far as they were concerned, it was mission accomplished.
But their performance still left plenty of questions about how ready they are for the playoffs. The soreness may have returned, but the offense scored just one touchdown against a Giants defense that didn't use a single starter. And while the five field goals they got from Jake Elliott helped them build a big lead, the Giants' offense, led by third-string quarterback Davis Webb, kept coming back.
Even Hurts seemed out of sync. He completed 20 of 35 passes for 229 yards and threw his third interception in his last two starts after throwing just three in his first 13. He barely ran except when crawling out of the pocket, which seemed to be designed to protect his sprain. right shoulder
Of course, the fact that his shoulder still needed protection three weeks after the injury is also a bit of a concern.
"Him fighting for what he's fought to come back … It's not like he was perfect out there as far as he felt," Sirianni said. "We didn't feel like there was any more risk, but I know it was bad. It hurt."
Hurts clearly wouldn't have played in this game if it hadn't turned into a must-win. Even he admitted "I was really pushing myself beyond measure to be available. It wasn't an easy thing." But it was something necessary for the slump that pushed them over the edge and cost them some mojo and maybe even some confidence after looking like the best team in the NFC for most of the year.
Sirianni wanted them to remember that feeling. That's why he made the topic of the week "Trust". He emphasized that it was not necessary to win in style points to regain the confidence they had lost. They just had to win, so they could remember who they really are and what they've already done.
"We talked a lot this week about how we have to be confident," he said. "Do we feel like we had a great game today? No. No, not at all. But this team should be confident. That doesn't mean cocky. It means confident with all the things we've accomplished this year. And I wanted know that even after both of them lose in a row, they have reason to be confident."
They clearly have work to do over the next two weeks. They had what Sirianni described as "uncharacteristic" red zone issues. Four drives inside the Giants' 20 netted them just one touchdown, plus two field goals and a goal-line interception. They had trouble adjusting to an offense where Hurts wasn't carrying them with his legs, rushing (mostly scrambling) just 9 times for 13 yards. That's a big turnaround from his first 14 starts when he ran on 16.8 percent of the Eagles' plays (156 times) for 13.5 percent of their total yards (747). And just the threat of him running opened up that much more.
Who knows if he'll be his old, multidimensional self in two weeks, even though Sirianni has long insisted his quarterback has mystical healing powers? Even if he is, by the time they play again, it will have been more than a month since the Eagles had Hurts running their offense at full strength in his full capacity.
If this game against the Giants was any indication, there will surely be rust.
"There were some things where we were all a little rusty with Jalen coming back in," Sirianni admitted. "That was important for us to be able to take some of that away and fight through some of that."
Sirianni is convinced the extra week will be "huge" for his team, to recover, to self-explore and work on their issues, and to get their Hurst-led offense back to the machine it always looked like. He seemed to know everything that would take some time. So none of that was what this game was about.
It was about victory, which is why he was dancing in the locker room afterwards with a victory cigar in hand. He wanted his players to celebrate their success – all success. It wasn't about how they ended up. It was about what they did.
And he wanted them to remember that "we have bigger things on our minds," that everything they want to achieve, including a trip to the Super Bowl, is still out there for the taking. They looked and felt like the Super Bowl was inevitable three weeks ago, because they were that good.
They didn't look at it on Sunday, but they seemed to remember that they could still be this good again. It was a reminder that this was just the first step of a much bigger goal.
That's why Hurts wasn't smiling in his postgame press conference. It wasn't the pain or his performance. It was just that his focus was on something else.
"You won't see my smile until the job is done," he said. "The work is not done."
In fact, in some ways, it has only just begun.
Ralph Vacchiano is the NFC East reporter for FOX Sports, covering the Washington Commanders, Philadelphia Eagles and New York Giants. He spent the previous six years covering the Giants and Jets for SNY TV in New York, and before that, 16 years covering the Giants and the NFL for the New York Daily News. Follow him on Twitter at @RalphVacchiano.
FOX Sports Top Stories:
FOLLOW
Follow your favorites to personalize your FOX Sports experience
---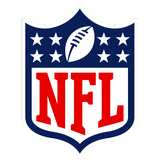 Get more from the National Football League Follow your favorites for information on games, news and more
---
---