Greg Auman
NFC South Reporter
PHOENIX – It's a rite of passage for any well-meaning NFL reporter who doesn't know better to try to start a question with Eagles cornerback Darius Slay by simply calling him Darius.
"It's Slay," he'll say, politely but firmly, every time, even explaining the preference if asked.
"Well, I like to go by my last name," Darius Demetrius Slay Jr. explained. monday night "The only person who actually calls me Darius is my grandma. My mom calls me Baby a lot. I'm Junior so I let my dad have his name. And it sounds so much better. I'm always thankful for my name , but I'm Slay."
He's better known as "Big Play Slay," a nickname he's earned over 10 years in the NFL and 26 career interceptions, making the Pro Bowl in five of the last six seasons. He added another new title this year, being named a team captain for the first time in his career, reflecting a leadership ability and maturity that has helped improve the Eagles' defense in his three years in Philadelphia.
"It's a great feeling," Slay said from a podium at the NFL's "Opening Night" media session, the official start of Super Bowl week. "There's a lot of guys in their first time here, and the guys have handled it well. Veteran guys like Fletcher [Cox], who have been here before, broke it down for us as to what it will be like and what to expect. We are ready for the moment."
In seven years in Detroit, Slay made the playoffs twice, losing in the wild card round both times. He left a three-win, last-place Lions team in 2019 and landed with a last-place four-win Eagles team in 2020, not knowing if he would get a taste of the real playoff experience. The Eagles made the playoffs last year and were again eliminated in their first game, but that has all changed over the past month.
"I'm very grateful," he said. "It's been a long journey. It's the first time I've made it past the first round of the playoffs, and I'm in year 10. So I'm very grateful for this moment and I'm loving it. I'm ready to play. , but."
Darius Slay shares what he loves most about Eagles fans
Darius Slay tells reporters on opening night of the Super Bowl what he likes most about Eagles fans.
The Eagles are just five years away from winning their last Super Bowl, beating the Patriots and Tom Brady by a score of 41-33 in February 2018. But of the six Eagles who scored in that game, only kicker Jake Elliott remains . There are a few core leaders on this team in guys like Jason Kelce and Lane Johnson on offense, and Cox and Brandon Graham on defense.
"When you talk about some of the guys you're happiest about, Slay is one of them," Eagles general manager Howie Roseman said Monday. "The man loves football. He has an incredible passion for it. You see him enjoying every moment, how much he values ​​it.
"I think one of the things that was really unique for us when we got Slay, obviously in Detroit it didn't end that way, but what a great teammate he is. Slay being a captain, never in his football career. , to be a captain of this team because of how hard he works and the way he gets the boys under his belt, he's a special player and a special person."
Slay will have his hands full on Sunday night Super Bowl LVII against bosses (6:30 PM ET on FOX and the FOX Sports App). The Eagles defense will face a prolific offense and All-Pro quarterback Patrick Mahomes, who led the NFL in touchdown passes (41) and yards (5,250) despite losing top receiver Tyreek Hill to the Dolphins. Not only did the Chiefs and Eagles have the same record this season as their conference's top seeds, they also scored the exact same number of points (546), so there's a healthy respect for both offenses
"We just have to contain them," Slay said. "They have an amazing quarterback, a great receiving corps and tight end corps. We have to make plays on the ball. These guys are very talented and they've been here before. This is their third appearance, so we don't they're. new to it. It's going to be a big challenge for us on the back end and for our defense."
Slay has faced Mahomes before, and while he held his own, it was a long day for the Eagles defense last season in a 42-30 loss to Kansas City in which Mahomes threw for five touchdowns , including two in the fourth quarter to throw. far from a close match.
The Eagles have improved on both sides of the ball in 2022, going from 12th in scoring last season to third this year, and from 18th to eighth in points allowed. Philadelphia finished the regular season with 70 sacks, leading the league and two shy of the 1984 Chicago Bears' all-time mark of 72. They ranked fourth in the league with 27 turnovers, and are second in the playoffs with four sacks commit not a single loss.
"We've got a lot going on," Slay said of the difference in his defense since the last time the Eagles faced Kansas City. "We've got guys who bought in, and Howie did a great thing with the additions he brought in. We had 70 sacks, a lot of interceptions. As a team, in general, everybody bought into the program, and we" are playing hot".
The corner opposite Slay, another veteran in James Bradberry, is in the same boat as a playoff newcomer, in his seventh season, but with just one first-round exit to show for his playoff experience before this season .
"It means everything to him," Bradberry said, recalling Slay's reaction to realizing they were advancing to the Super Bowl. "A lot of guys that play in this league, they don't make the playoffs or the Super Bowl, so for us to make the playoffs and the Super Bowl, it's a gift in itself."
Greg Auman is the NFC South reporter for FOX Sports, covering the Buccaneers, Falcons, Panthers and Saints. He is in his 10th season covering the Bucs and the NFL full-time, having spent time at the Tampa Bay Times and The Athletic. You can follow him on Twitter at @gregauman.
FOX Sports Top Stories:
Super Bowl Opening Night: The Best Eagles, Chiefs Quotes
Pro Bowl Confidential: 27 players pick MVP, most underrated, coaches, other questions
Tom Brady is the best thing to happen to the Patriots, even though he retires a Buc
Is Chiefs DT Chris Jones the NFL's most unheralded elite defender?
'I was lucky to have Damar': Eagles' Miles Sanders shares bond with Bills' Hamlin
Eagles, Chiefs were the best teams all season, creating an epic Super Bowl
Eli Manning to Bradshaw to Brady: Ranking the 10 Best Super Bowls Ever
2023 NFL Draft Prospect Rankings: Top 64 Players Available
Signing Day Report Card: Colorado, Oregon, Alabama, Texas shine
Shohei Ohtani sweepstakes: Ranking each MLB team's chances to sign him
Mavericks and Mark Cuban are betting big with the Kyrie Irving trade
2023 Super Bowl Odds: Lines for Chiefs Eagles; Philadelphia opens as a favorite
FOLLOW
Follow your favorites to personalize your FOX Sports experience
---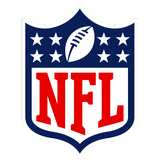 Get more from the National Football League Follow your favorites for information on games, news and more
---
---