Every week, Mike DeCourcy predicts how the entire NCAA Tournament bracket will look when the field is announced in March.
Here is the latest edition: 
This week, FOX Sports college basketball analysts Andy Katz, John Fanta and Michael Cohen took a look at DeCourcy's projections and make some predictions of their own.
Who are the most dangerous high seeds? Who is poised to be a Cinderella to watch? Who are some middle seeds who wouldn't surprise one bit if they went on a run? It's time to take a shot at answering these questions and more.
Which team on the 1-, 2- or 3-seed line would you buy stock in as the most dangerous in the NCAA Tournament?
John Fanta: Point guard play. An All-American level wing. Elite defense. One of the underrated coaches in college basketball. UCLA has all of those elements, and the Bruins are a team that I'm fully buying entering the NCAA Tournament. Mick Cronin's group has held their opponents to 70 points or fewer in 20 of 23 games so far this season and sits in the top 10 in scoring defense at 60.3 points per game. Senior Jaime Jaquez Jr. is one of 20 players named to the Wooden Award late-season watch list, and for good reason. On top of averaging 16.3 points and 7.7 rebounds per game, the 6-foot-7 veteran averages close to two steals per game. Combine Jaquez with another senior, point guard Tyger Campbell, and you have one of the best duos in the country. Not only is Campbell an elite distributor with a 2.46 assist-to-turnover ratio (second in the Pac-12), but he shoots 41% from 3-point range in Pac-12 play.
Jaylen Clark and David Singleton have both evolved, with Clark leading the Pac-12 with 58 steals on the season while Singleton is a sharpshooter at over 43% from downtown. If five-star freshman Adem Bona is staying on the floor and doing his job for a team that leads its conference in offensive rebounding, the Bruins have no holes. If you value tournament experience as well, UCLA checks those boxes. The Bruins are 7-2 in the NCAA Tournament in the last two seasons, with a 2021 run from First Four to Final Four, and a Sweet 16 appearance last season. 
Adem Bona with a block and a slam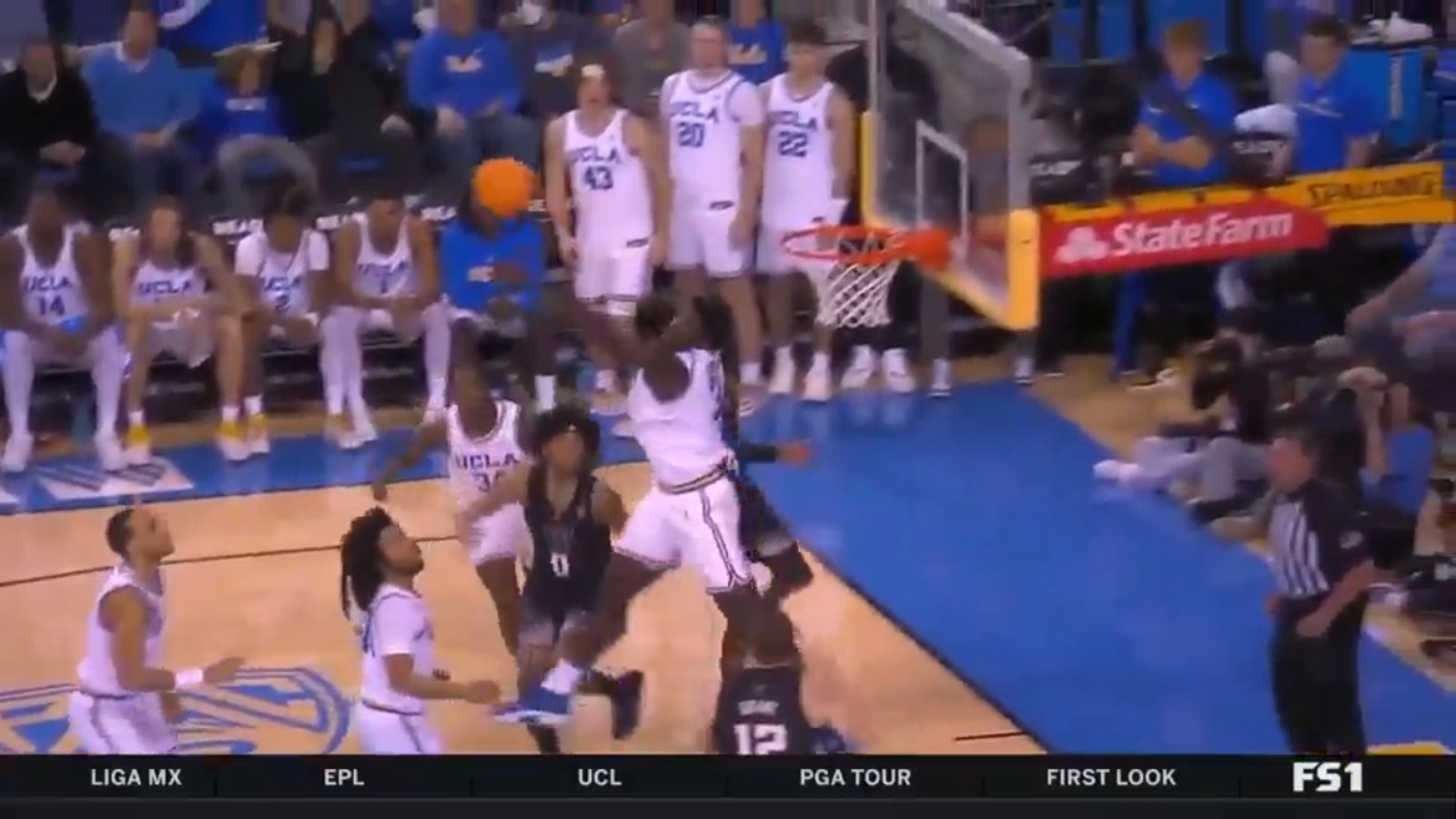 UCLA's star freshman shows he can be a threat when he stays out of foul trouble.
Andy Katz: This is a tough one. So many choices. Want to lean in on Purdue because of Zach Edey's dominance. I'm high on Alabama and Brandon Miller's ability to score at will. And I feel like someone from the Big 12 is going to make a deep run. But I'm actually going to agree with Fanta here and go with UCLA.
The Bruins defend. Period. Think about their loss to Arizona. Sure, they struggled offensively in that game, but they kept the Wildcats to the 50s in Tucson. That bodes well going forward. I love Campbell's big-shot ability. Jaquez is driven after being hurt for their Sweet 16 loss to North Carolina. Clark is an elite defender and a solid two-way player. There is experience, size and determination in this crew to make it back to another Final Four. The Bruins still have an outside shot at being a No. 1 seed, but if they aren't, the pressure won't be on them as much as it has been in the past. Mick Cronin has already coached in a Final Four, so he knows how to win four games. I had UCLA as a potential champ in October, and I've come back to my original prediction.
Michael Cohen: It feels like a season when Alabama could make its deepest run under fourth-year head coach Nate Oats, who took the Crimson Tide to the Sweet 16 in 2021. That year, Oats' team ranked 30th in adjusted offensive efficiency and third in adjusted defensive efficiency to provide plenty of punch on both ends of the floor. There was balanced scoring from four players averaging double figures, and Alabama entered March Madness on a hot streak after winning the SEC tournament.
This year, Oats' group is even stronger. The Crimson Tide are 20th in adjusted offensive efficiency and rank third nationally in scoring (83.1 PPG) among schools from power conferences. Star freshman Miller, who is averaging 18.8 points and 8.2 rebounds, gives Alabama the definitive go-to option it lacked two seasons ago. And on the defensive end, where the Crimson Tide are fifth in adjusted defensive efficiency, they're limiting opponents to 26.1% from beyond the arc and 42.5% on 2-point field goals, both of which rank second in the nation.
Alabama has all the ingredients to be dangerous in March. 
What 4-7 seed could reach the Final Four and it wouldn't surprise you?
Fanta: Provided that Mike Miles Jr. is healthy, I'm rolling with TCU. (He did not play against Kansas State on Tuesday night.) The junior point guard, who's one of 10 finalists for this year's Bob Cousy Award, is one of the best players in America and a real leader for the Horned Frogs.
When Jamie Dixon's team is forcing turnovers — averaging more than 16 takeaways per game — they are really difficult to beat. Experience is a theme with this team, and they've developed an offensive balance with four players outside their top three scorers averaging between 7.4 and 8.1 points per game. Emanuel Miller is a matchup nightmare at 6-foot-7, and he shoots 55% from the floor. Senior guard Damion Baugh has increased his production as well, totaling double-figures in seven consecutive games, while redshirt junior Shahada Wells has hit double-figures in four of his last five games. 
Defense was always a given — the Horned Frogs rank 15th in KenPom adjusted defensive efficiency — but the improvement offensively is of note. If they can get fully healthy, their best basketball could very well be ahead of them. With a 5-5 record in quadrant one and 4-0 in quadrant two, I really trust their ability to compete with and beat the elite. With a veteran core of players and an alpha in Miles, TCU is not a team you want to see in your region if you're a 1-seed. There's nothing pleasant about playing them.
Cohen: Rutgers could give the Big Ten a potential dark horse alongside presumptive No. 1 seed Purdue, which hasn't reached the Final Four since 1980. The Scarlet Knights have arguably the single-best win in college basketball this season when head coach Steve Pikiell marched his team into Mackey Arena in West Lafayette, Indiana, and upset the top-ranked Boilermakers, 65-64, in early January. It marked the second consecutive season in which the Scarlet Knights upset the No. 1 team in the country after knocking off top-ranked Purdue at home last season. Mental and physical toughness isn't an issue for Rutgers.
The underlying statistics are similarly strong. As ever, Pikiell's group is harassing opponents defensively and ranks second nationally in adjusted defensive efficiency. The Scarlet Knights have allowed 70 or more points just three times all season — twice to Iowa, once to Michigan State — and surrender a miserly average of 58.4 PPG, second to Tennessee among teams from power conferences.
Concerns about Rutgers' ability to score are valid. Pikiell's team ranks 119th in adjusted offensive efficiency after cracking the top 100 each of the last three years. There are only two Scarlet Knights averaging in double figures this season, but an experienced backcourt led by senior guards Caleb McConnell (9.8 points, 5.8 rebounds, 3.2 assists) and Paul Mulcahy (9.3 points, 3.5 rebounds, 4.9 assists) offsets its modest offensive output with supreme leadership and poise.
Katz: Indiana. The Hoosiers are being carried by Trayce Jackson-Davis and have a superstar in Jalen Hood-Schifino. I don't care what happens in the rest of the Big Ten season. I've seen Indiana at its best against North Carolina up close and I watched the Purdue game — I'm all in on the potential of this group. The Hoosiers' defense will get better once Xavier Johnson returns. They've got a bit of a chip after the disappointing game against Saint Mary's in the NCAA round of 64. TJD has the ability to go off for 30. He was the nation's leading rebounder in the month of January. He is one of the best defenders. I'm all in on Indiana as a sleeper to make a deep run.  
Which team in an 8-9 game could beat a 1-seed in the second round? 
Cohen: Michigan State would catch an opposing coach's eye if the Spartans remain on the 8-9 line come Selection Sunday. Facing a Tom Izzo-coached team in March is a dangerous proposition considering his penchant for reaching both the second weekend of the tournament (14 times in 24 appearances) and the Final Four (eight trips and counting). It's worth noting, however, that Izzo has fallen short of the Sweet 16 in five of his last six postseason appearances dating to 2016.
This year's Michigan State team is something of an enigma. The roster includes just 10 scholarship players, as Izzo remains steadfast in his distaste for the transfer portal. Nagging injuries to versatile forward Malik Hall (9.3 points, 4.6 rebounds) further complicated the rotation. The Spartans won seven games in a row from early December through early January, and they had lost five of their last seven entering Tuesday's date with Maryland.
A one-point loss to then-No. 2 Gonzaga, a double-overtime win over then-No. 4 Kentucky, a one-point loss to then-No. 1 Purdue and a 13-point win over then-No. 23 Rutgers showed how tough Izzo's group can be.
Michigan State's Tyson Walker puts on the jets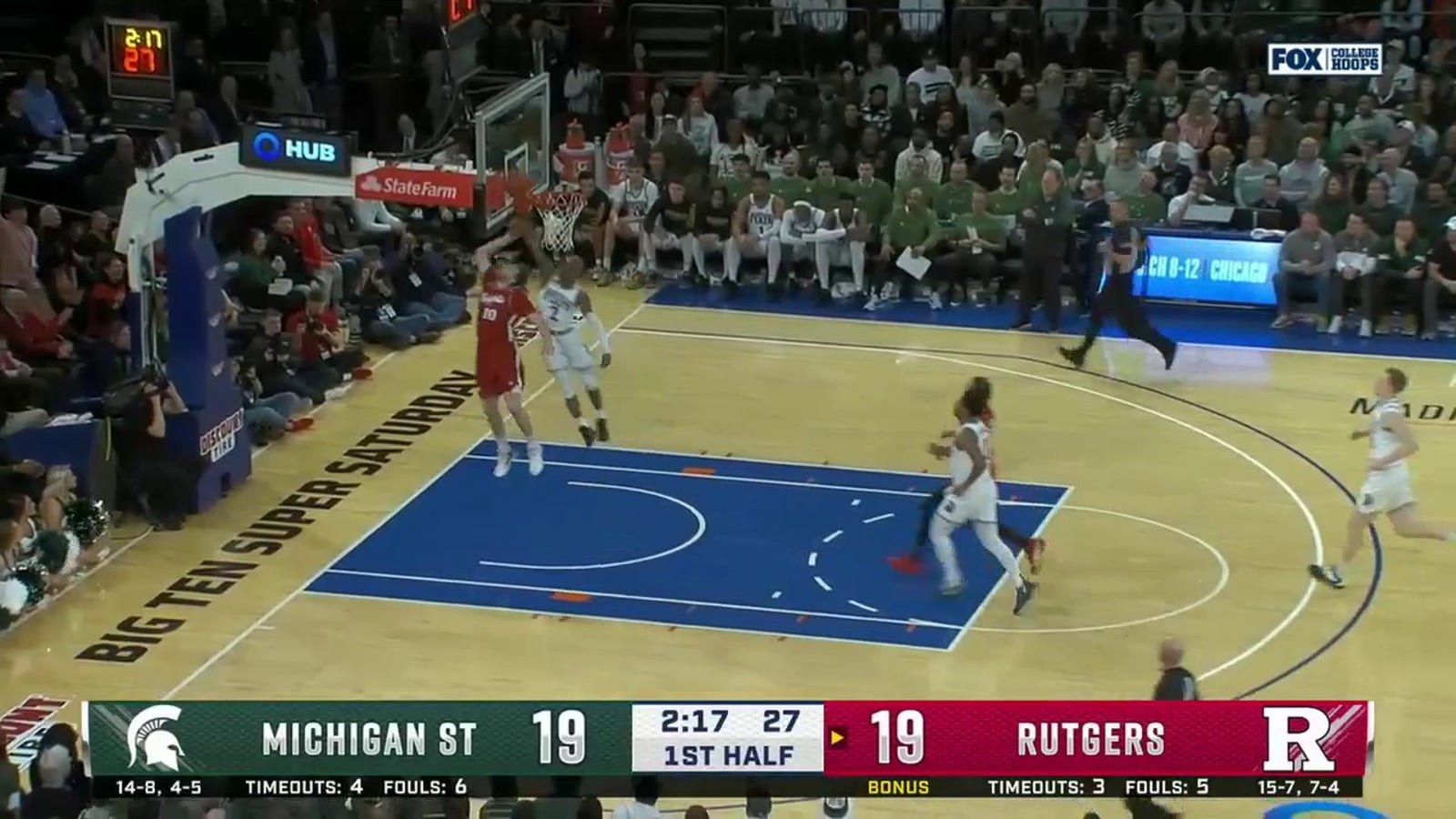 Could the Spartans be dangerous in March?
Katz: Iowa or Maryland. Let's see where the Hawkeyes and the Terps land, but both have the capabilities to knock off a No. 1 seed (it just wouldn't be Purdue). Iowa can shoot and score with any team in the country. The Hawkeyes might let you score in the 70s and 80s, but you're going to have to keep up. Kris Murray can go off for 25-30. Maryland has a lead guard in Jahmir Young, who will go into the NCAA Tournament as one of the toughest playmakers to keep out of the lane or off the 3-point line. The Terps are playing with more confidence and have learned how to win away from home.
Fanta: Are you guys forgetting that Creighton was a preseason top-10 team? I consider the Bluejays as an absolute STEAL of an answer for this question! After losing six in a row earlier this season, much of the praise around Greg McDermott's team had gone away. But that losing skid coincided with the illness of star center Ryan Kalkbrenner. The Jays are 0-3 without their big man, but 15-5 with him on the floor. In fact, since he returned to the lineup on Dec. 22, the analytics site BartTorvik.com ranks the Jays as the fifth-best team in college basketball.
The reason to love Creighton? They don't require any one player to be great offensively to win. All five starters average between 11.5 and 15.2 points per game. Ryan Nembhard and Trey Alexander manage the backcourt while South Dakota State transfer Baylor Scheierman leads the Jays with 57 made threes and 10 double-doubles. When stretch forward Arthur Kaluma stays within himself, he has the size and athleticism to wreak havoc on both ends of the floor.
I would put the Jays' starting five up against any in America, and that's why they are super dangerous if they land in an 8-9 game. Their balance and defense is why Creighton has won six straight games to cancel out the slide from earlier this year. During the six-game surge, the Jays have notched top-20 wins over Providence and Xavier while outsourcing opponents by an average of 14.5 PPG. They've shot 48% from the floor with 91 assists to 55 turnovers in the stretch as well. This team is playing at a level that few can duplicate consistently. 
Give us an early Cinderella candidate to monitor that's currently projected to make the field?
Katz: New Mexico. The Lobos have the guards in Jaelen House, Jamal Mashburn Jr., and the bigs in Morris Udeze and Josiah Allick to cause problems for any team. The Lobos can run the floor, score and play with a freedom that will do well for them in the NCAA Tournament. They will come in with low expectations but have the goods to reach the second weekend.
Fanta: Look for MACtion to make headlines in the NCAA Tournament this year. Whoever wins the league will have a great shot to win a first–round game, and I say "whoever" because there are several candidates at the top. Akron has won eight in a row, Kent State is still playing well and Toledo is riding a seven-game winning streak. 
For the sake of the argument, let's look at the Zips, who made the NCAA Tournament last season. They gave UCLA a real battle but fell just short 57-53 out West. Former Illinois coach John Groce has found a resurgence running the Zips, and he's got a bucket-getter in senior guard Xavier Castaneda, who's scored 32 points in three of Akron's last five games. With a double-double machine in Enrique Freeman manning the post, they've got a 1-2 punch that can keep them in any game.
They do prefer to slow it down, coming in at No. 312 in tempo, but that's not something that concerns me. Rather, it can lead to a Cinderella hanging in a game. The Zips also take good care of the basketball and lead the MAC with 8.8 made triples per game. I'm buying them to break through this March, and if not them, the Flashes or Rockets should be a trendy pick on your bracket!
Cohen: How about Oral Roberts? Head coach Paul Mills took the Golden Eagles to the Sweet 16 in 2021 when hot-handed guard Max Abmas poured in 29 points to upset second-seeded Ohio State in the first round, 26 points to topple seventh-seeded Florida in the second round and 25 more in a two-point loss to third-seeded Arkansas. Abmas became a household name for his remarkable long-range shooting (10-for-25 in those three games) and fearless drives to the rim.
Two years later, Abmas is still pacing the Golden Eagles with 22.3 points per game to rank fifth nationally in scoring. Mills' squad has begun the season 21-4 overall and 12-0 in the Summit League while sitting second in the country behind Gonzaga with an average of 85.2 PPG. Oral Roberts gained valuable experience against NCAA tournament-caliber teams in losses to Saint Mary's (78-70), Houston (83-45) and New Mexico (82-75) that provided stiffer tests than anyone in the conference. 
Maybe Abmas has one more run left in him. 
Andy Katz is a longtime college basketball writer, analyst and host. He can be seen on the Big Ten Network, as well as March Madness and NCAA.com, and he hosts the podcast "March Madness 365." Katz worked at ESPN for nearly two decades and, prior to that, in newspapers for nine years.
John Fanta is a national college basketball broadcaster and writer for FOX Sports. He covers the sport in a variety of capacities, from calling games on FS1 to serving as lead host on the BIG EAST Digital Network to providing commentary on The Field of 68 Media Network. Follow him on Twitter @John_Fanta.
Michael Cohen covers college football and basketball for FOX Sports with an emphasis on the Big Ten. Follow him on Twitter @Michael_Cohen13.
Read more:
Top stories from FOX Sports:
FOLLOW
Follow your favorites to personalize your FOX Sports experience
---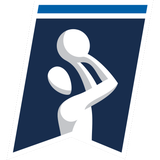 Get more from College Basketball Follow your favorites to get information about games, news and more
---
---