GENEVA — Organizers of the Super League project on Thursday unveiled a long-promised new proposal for a multi-division competition involving up to 80 European soccer teams and operating outside UEFA's authority.
Setting out 10 principles for the project, Spain-based A22 Sports Management said it had spoken to "almost 50 European clubs" about the revived proposal. It is unclear if any clubs have publicly supported him.
The document follows an initial legal setback for A22 in December at the EU's Court of Justice in Luxembourg in a challenge to what it claims is monopoly control by UEFA, European soccer's governing body. Advocate General Athanasios Rantos then proposed that the court recognize UEFA's authority over European football competitions.
An official decision from the court is expected before the end of the season.
"Our aim is to present a sustainable sports project for European club competitions, available to at least the 27 EU member states, as soon as possible after receiving the ruling," A22 said on Thursday.
The document details an idea first floated by A22 leaders in 2021 that their next proposal would be a more inclusive multi-level competition involving more countries.
"Membership should be based on annual sporting merit and there should be no permanent membership," A22 said.
Twelve clubs from Spain, Italy and England launched the original breakout plan in April 2021. This project called for a league of 20 teams with 15 founders protected from relegation. It was backed by bank JP Morgan Chase, which later apologized for a "misjudgment".
The project collapsed within two days amid a strong backlash from UEFA, fans and lawmakers, who in England threatened legislation to counter it. Only Real Madrid, Barcelona and Juventus publicly supported the case in the Luxembourg court.
English clubs are still believed to be unlikely to join a revived breakaway plan. The international appeal and financial power of the Premier League has only grown in the past two years.
The gap between England and the rest – typified by the Premier League's dominance of the January transfer window and record losses last year by Barcelona and Juventus – could persuade team managers from all over Europe to find alternative ways to compete.
For any break from UEFA to succeed, it would likely need the support of clubs in smaller leagues such as the Netherlands, Portugal and Scotland.
"Participating clubs should remain fully committed to domestic tournaments," said A22, "as they do today."
Associated Press report.
FOX Sports Top Stories:
FOLLOW
Follow your favorites to personalize your FOX Sports experience
---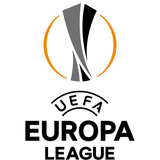 Get more from the UEFA Europa League Follow your favorites for information on games, news and more
---
---