Jordan Shusterman
FOX Sports MLB Analyst
For the first four months of the season, the Mariners were mired in mediocrity. 
Cursed with a seemingly magnetic pull to .500, Seattle had enough productive pieces in place to avoid a total tailspin, but not nearly enough to find a groove. Through July, no winning or losing streak extended beyond four games. It was a constant yo-yo of hot and cold that kept the Mariners on the periphery of the postseason picture, but never in the center of it. As recently as July 24th, their FanGraphs playoff odds sat at 11.6% following a heartbreaking walk-off defeat in Minnesota. They were 5.5 back of the third AL wild-card spot, 8.5 games out of first place in the AL West, and most, fittingly, 50-50 on the season.
Less than a month (and 20 wins in their past 25 games) later, and the Mariners no longer resemble an average team. After completing its first sweep of the division Astros since Edwin Díaz closed out four consecutive games back in August 2018, Seattle (70-55) has catapulted itself into not just into a wild-card spot but is pushing for the AL West title, as well. 
With six weeks remaining in the regular season, here are five things you need to know about baseball's hottest team. 
1. Minute Maid Park a house of horrors no longer?
As the gold standard in the American League for the better part of the past decade, the Astros have been beating up on a whole bunch of teams in recent years to an impressive degree. But as far as lopsided results go, Seattle's struggles in Houston in particular had seemingly elevated to an unfathomable degree of ineptitude. From 2019 to 2022, no team in MLB lost more games in an opponent's ballpark than the Mariners did at Minute Maid Park. To be clear, they went 7-30 with a -131 run differential — and that doesn't even include the two narrow losses in Games 1 and 2 of the 2022 ALDS. Even as Seattle blossomed into a playoff contender in 2021 and finally reached October in 2022, succeeding in Houston felt like an impossible task.
Until it wasn't. The Mariners took three of four in Houston in early July, though that was with both José Altuve and Yordan Alvarez still on the IL. After sweeping Houston this past weekend with Altuve and Álvarez in the lineup, Seattle finished the year 6-1 at Minute Maid and improved its overall season mark to 8-2. It was a statement series to say the least. The bigger step, of course, would be replicating it in October. But to find such emphatic success at Minute Maid of all places was an undeniable boost of confidence for a team catching its stride at the right time. A three-game set in Seattle between these two looms in late September, and it could have massive implications on the postseason picture. 
2. Julio's historic heater
You've probably seen the headlines about Julio Rodríguez's epic stretch over this past week that included an MLB record 17 hits over four games, but it's crucial to recognize that the 22-year-old has been heating up for a while now. Rodriguez's 200 wRC+ since July 22 ranks sixth in the majors while his 2.3 fWAR amassed in that span ranks second (behind Bobby Witt Jr.) and has vaulted him into the top 10 among position players for the season. That his hot streak carried over from Kansas City against one of the worst pitching staffs in baseball to Houston, facing some of the AL's toughest arms, was an excellent reminder of the supersonic power of J-Rod's talent when he's really feeling it. When the best players in the world are in the zone, the quality of the opponent doesn't matter; players of Rodríguez's caliber will find a way to impact the game. 
Mariners' Julio Rodríguez leads Ben's Team of the Week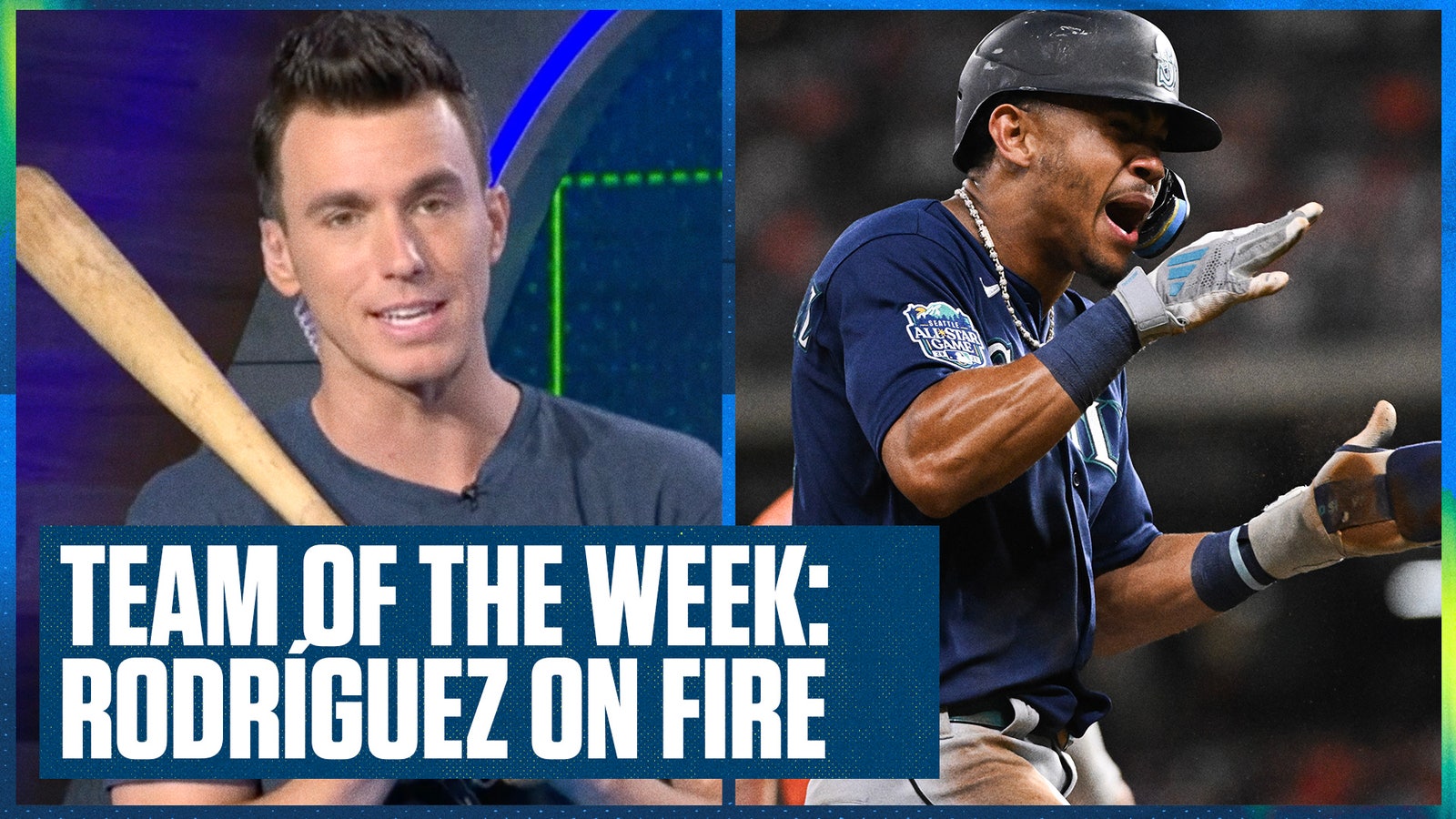 It was unfair for the Mariners to rely on Rodríguez to follow up his sensational rookie campaign with a similarly spectacular season in order to cover up other glaring holes on the roster. He took his lumps for the first few months and his plate discipline remains somewhat volatile, but Rodríguez is indeed delivering on the absurd expectations placed on him for his sophomore season. His recent historic run of hit collecting has his bat in the spotlight, but it's the center fielder's all-around game — elite arm strength, stunning speed on the bases, and Gold Glove-caliber defense at a position no one thought he'd ever play as a prospect — that makes him so special. 
3. Julio's not the only one hitting
It's still baseball, though, right? Unlike other sports where individuals can put an entire team on their back en route to victories, the big leagues require more than just one superstar catching fire to start climbing the standings. Rodríguez might be leading the charge, but the Mariners offense has collectively come to life in a stunning way. Since July 1, only the Braves — who might boast the best offense of all time — have a higher team wRC+ than Seattle's mark of 125. Ty France and Eugenio Suárez have finally started to rack up hits and RBIs the way they did for much of 2022, while role players like Dylan Moore and Cade Marlowe have delivered several clutch hits fueling dramatic comebacks and late victories. 
Teoscar Hernández has rewarded Seattle for hanging onto him at the trade deadline, posting a .941 OPS in August. Shortstop J.P. Crawford is also enjoying the best offensive season of his career, and he came off the injured list just before Monday's 14-2 rout of the White Sox after missing 11 contests with a concussion. That's a pretty good player to get back when things are already going pretty well.
4. The strength is still the staff
For as pleasant of a surprise as the lineup has been in recent weeks, Seattle's best hope at a deep postseason run is rooted primarily in a fantastically deep pitching staff that has largely done its job all year. Despite losing Robbie Ray to Tommy John surgery in April and staff staple Marco Gonzales being limited to just 10 starts before joining Ray on the IL in May, Mariners starting pitchers rank among the league's best in ERA (sixth), FIP (third), WHIP (first), K-BB% (third), and fWAR (fouth). 
Luis Castillo has been the headliner since arriving via trade last summer, but it's been the emergence of 25-year-old George Kirby and 26-year-old Logan Gilbert into similarly intimidating frontline forces that make this rotation such a separator for Seattle. Add rookie righties Bryce Miller and Bryan Woo, who have more than held their own in their first go at big-league bats and there simply isn't a weak spot for opponents to exploit over the course of a series. 
Starting pitching is what largely kept Seattle afloat during its middling first half. Now that the offense has started to catch up, the continued splendid efforts from the starters have culminated in a lot more wins. If the Mariners can ultimately reach the postseason again, few teams can match this depth of pitching options. However, the pressure will remain on the rotation to go deep into games since the bullpen isn't quite as deep as it was a month ago. About that …
5. Trading their closer is bending the bullpen but not breaking them,
But wait a minute: Didn't the Mariners trade their closer at the deadline? Wasn't that a sign of a team heading in the opposite direction of October? 
Beyond the curious reaction from fans and neutral observers, Seattle's decision to trade Paul Sewald at the deadline was not an especially popular one internally. Even amid this recent hot streak, team leaders like Cal Raleigh are publicly admitting that dealing Sewald didn't make the clubhouse feel especially warm and fuzzy at the time.
Yet the trade of Sewald was clearly a calculated risk that the front office deemed worthy of taking for both the short and long term. They decided that Sewald's value as a trade chip used to improve the depth on offense outweighed his value in a bullpen that already featured two closer-caliber arms in Andrés Muñoz and Matt Brash alongside an underrated bevy of reliable high-leverage options. And so, a deal was done.
That doesn't make it any less of a bummer to see Sewald go — for both the fans and his own teammates — but Seattle's performance in recent weeks has gone a long way to validate the decision to execute such a controversial swap. It's not just J-Rod and the offense that has helped the Mariners stack wins since the deadline — they've continued to get standout showings from the relief corps sans Sewald along the way. With Sewald, the Mariners bullpen ranked fourth in ERA (3.64) over the first four months of the season. In the three weeks since the trade, Seattle relievers' 2.52 ERA ranks fifth while their 3.20 FIP is tops in baseball. Muñoz and Brash have provided a handful of saves each, while developmental success stories like Gabe Speier and Justin Topa have continued to deliver in high-leverage spots as they quietly have all year long. 
Sunday's victory in Houston to close out the sweep was a perfect encapsulation of the new recipe for success. Pressed into action unexpectedly in the third inning when rookie right-hander Emerson Hancock left the game with a shoulder injury, lefty Tayler Saucedo — he of the 2.13 ERA in 38 appearances to that point — came in and struggled badly, allowing five runs without recording an out. It opened the door for the Astros to get back into a game they once trailed 6-0. But after Saucedo departed, six other Mariners relievers combined to stifle the Astros lineup for the remaining six innings to secure a 7-6 victory. Even in a game when its thinned out bullpen was stretched to its limit, Seattle prevailed. 
Meanwhile, outfielder Dominic Canzone — acquired from Arizona as part of the Sewald package — delivered his first career four-hit game to pace the offense.
Will there be times that the Mariners miss Sewald in some tight games down the stretch? Certainly. But it's hard to argue against the logic and roster construction considerations when evaluating the deal. How the fallout of this trade impacts the team for better or for worse will remain a key storyline for Seattle not just for the rest of this season, but for years to come. So far, though? It's looking pretty good. 
Jordan Shusterman is half of @CespedesBBQ and a baseball writer for FOX Sports. He has covered baseball for his entire adult life, most notably for MLB.com, DAZN and The Ringer. He's a Mariners fan living in the Eastern Time Zone, which means he loves a good 10 p.m. first pitch. You can follow him on X @j_shusterman_. 
---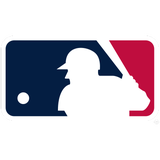 Get more from Major League Baseball Follow your favorites to get information about games, news and more
---