When it comes to new coaches in new places, it's been Deion Sanders' effort to transform Colorado from a doormat into a contender that has most captured the imagination of fans across the nation. But Coach Prime is not the only interesting first-year coach attracting attention.
In fact, from the Big Ten to the Mountain West and everywhere in between, there are plenty of interesting storylines around first-year coaches.
Some, like Tom Herman, are veterans getting a shot to rejuvenate their careers. Others, like Ryan Walters, are looking to take the next step up the ladder. All of them are worth keeping an eye on.
FOX Sports college football writers RJ Young, Michael Cohen, Laken Litman and Bryan Fischer are here to weigh in on all of it.
After four consecutive eight-win seasons at Liberty, where he won all three bowl games he coached, former Ole Miss head coach Hugh Freeze is back in the Power 5 at Auburn. The Tigers haven't won more than six games in a season since 2019, and they're 2-7 in bowl games since 2011. What would constitute a successful first season at Auburn for Freeze?
Laken Litman: Here's the thing: Auburn hasn't signed a top-10 recruiting class in the last three years, so there will be a pretty decent learning curve until Freeze can build up his depth and talent. That will take time given that the Tigers' biggest rivals — Alabama and Georgia — can get essentially any recruit they want. It also doesn't help that Texas and Oklahoma are joining the SEC in 2024, which will give prospects more powerhouse program choices if they're looking to stay in the conference.
So, how do you get recruits to commit and players in the portal to transfer to Auburn in the coming years? Freeze has to give them a reason. First, can he lead a team this season to win the games it's supposed to win and maybe pull off an upset? That's going to be a challenge given the league schedule includes opponents like Georgia, LSU and Alabama. Second, the program, despite the internal drama that ultimately led to Freeze's hiring, does know how to be successful. After all, it hasn't been that long since Auburn won an SEC title (2010, 2013) and a national championship (2010).
But in order to have a successful first season and get back to the top of the league and into the College Football Playoff discussions, Freeze has to build on last season, pick off an upset or two, and start to solidify the Tigers' roster.
Bryan Fischer: Success is going to have to be measured both on and off the field for Freeze in Year 1, and it's the latter that may well be the toughest to measure up to.
Let's face it, as much as the fan base on the Plains seemed to unite behind moving on from Bryan Harsin after last season, Freeze was a contentious hire because of the sheer amount of baggage he brings to town. Between coaching at an SEC rival back in the day, the notable NCAA heat he brought upon his program, the very nature of his exit from Ole Miss, some of the comments he had over the years at Liberty, and his social media use, this is not a new coach who comes in with everybody aligned and happy that Freeze is in charge right now. Winning over skeptical supporters is, in my mind, the biggest challenge ahead at Auburn, and getting the majority of those doubters behind him by the end of the year should constitute a pretty successful run all things considered. 
On the field, seven wins with a shot to get an eighth in a bowl game aren't unreasonable with a non-conference slate that offers up a path to four wins (plus an SEC East crossover with Vandy). I totally get building toward 2024 and beyond, but becoming much more competitive against some of the big names in the league is a must, too. Freeze knew when he took the job how high the expectations run on the Plains and the fact that the program's two biggest rivals are responsible for the last three national championships will only serve to underscore them in what figures to be a tone-setting debut campaign.
Michael Cohen: This might sound a bit counterintuitive, but the best metric for judging Freeze's first season might be what happens in the 2024 NFL Draft. From 1981 through 2013 — a period of time that begins with the arrival of legendary coach Pat Dye and ends with an appearance in the 2014 BCS National Championship game, the high-water mark under Gus Malzahn — the Tigers produced an average of 1.18 players per year selected in the first two rounds of the NFL Draft. In the nine seasons since then, that average has dipped to 0.89 players per year, with only a pair of first-round selections. 
Generally speaking, the two criteria most appealing to high-level recruits are how frequently a program wins and how often players from that program make it to the NFL. A brutal midsection to Auburn's schedule in 2023 features consecutive games at Texas A&M, vs. Georgia, at LSU and vs. Ole Miss in a stretch that might preclude Freeze from winning big in Year 1. But if he and his staff can flash the kind of player development that produces a handful of draft picks next spring, there's no question elite prospects will notice. The Tigers haven't had more than six players drafted in a single year since 1989.
The last time Tom Herman prowled an NCAA sideline was his final year at Texas in 2020. His Longhorns defeated Colorado in the Alamo Bowl for Herman's fourth bowl victory in as many seasons, and then he was promptly fired. To this day, Herman's winning percentage of .640 from 2017-20 ranks second behind legendary coach Mack Brown (.767) among Texas' last six coaches. Herman landed at Florida Atlantic in December. Can the Owls re-launch his career?
Laken: Don't underestimate a rejuvenated and, dare we say, happy Herman. After he was fired from Texas after four seasons, Herman served as a Chicago Bears analyst and a CBS Sports analyst. That was his version of coaching rehab until he got the itch to be a head coach again.
That's where we find him now at Florida Atlantic, enjoying the beach, the sun and his players.
Coaching for the Longhorns was a learning experience for Herman. He was successful there and at Houston, and it can be difficult to pinpoint exactly what went wrong given his records at both schools (22-4 at Houston; 32-18 at Texas), which included two New Year's Six bowl wins. It's also hard to believe that Herman has to "start over" given his résumé. For FAU, getting him is a huge coup.
This year the Owls have some tough games on their schedule, including Clemson and Illinois. Expectations don't compare to what they are at Texas, meaning Herman won't be under the microscope like he was in Austin. And he doesn't have to answer to boosters in the same way. This means less stress and anxiety and gives him a chance to rebuild his brand and prove he's still got it.
Michael: Both personally and professionally, it's difficult to imagine a better locale from which a head coach can rebuild his cachet than Florida Atlantic. Not only is FAU situated on the lovely shores of Boca Raton, Florida, where the average high temperature is 84 degrees and the average net worth of its residents drips with NIL possibilities, but the campus also boasts a relatively chic, appropriately-sized stadium with 29,571 seats that hosted its first game in 2011. Toss in perhaps the most fertile recruiting territory in the country — there are more than 175 three-, four- and five-star recruits from Florida in the 2024 cycle alone — and the infrastructure is there for Herman to force his way back toward a Power 5 job.
And he wouldn't be the first to use the Owls as a springboard. While coaches like Charlie Partridge (9-27 record from 2014-16) and Willie Taggart (15-18 record from 2020-22) missed the mark at FAU, sandwiched between them was a coach who revitalized his career in the same beachside bungalow: Lane Kiffin. Three years as Alabama's offensive coordinator from 2014-16 earned Kiffin another chance to run his own program after failed stints with the then-Oakland Raiders and USC. Kiffin won 11 games in his first season with the Owls and 10 games in his third before jumping to Ole Miss ahead of the 2020 campaign. Herman will be searching for the same launch codes. 
Bryan: Absolutely.
Herman has proven he can recruit high-level players in talent-rich areas like the one he currently finds himself in, and his in-game management is much better than a lot of his peers at the Group of 5 level. He does seem far more relaxed in taking over the program than he did at either of his two previous stops, which should contribute to a better culture around a team that will probably need to absorb some losses before it can make a leap forward.
I would caution against the comparisons to Kiffin undergoing a similar revival, however, as the conference change to the AAC will make things much more difficult for Herman to reach the ultimate ceiling he probably needs to hit in order to land another Power 5 gig.
Following Jeff Brohm's departure from Purdue, the Boilermakers tabbed Illinois defensive coordinator Ryan Walters as their next head coach. Walters, who turned 37 earlier this year, is running a football team for the first time after five years as a coordinator for the Illini (2021-22) and Missouri (2018-20). Purdue won 17 combined games in its last two seasons under Brohm and reached the Big Ten Championship in 2022. Can Walters maintain the momentum in West Lafayette?
Michael: As football continues its barrel roll into the pass-happy product that places a premium on offensive production, there is a slight head tilt every time an athletic director or NFL front office hires a defensive-minded head coach. There's a reason any coach Kyle Shanahan (San Francisco 49ers) or Sean McVay (Los Angeles Rams) seem to work with turns to gold, and it's not because of what they might know about cross-dog blitzes.
Naturally, then, there was a bit of concern when the Boilermakers replaced Brohm and his passing-game prowess with Walters, the youthful defensive stalwart who did remarkable work in transforming the Illini into the third-best defense in college football last season. Would Walters, whose entire coaching career has played out on the defensive side of the ball, be able to attract enough offensive talent to keep the Boilermakers relevant ahead of the Big Ten's impending expansion in 2024? 
The early returns are encouraging, especially at quarterback, where offensive coordinator Graham Harrell landed former top-100 overall prospect Hudson Card in the transfer portal from Texas. Card is expected to step in as the Day 1 starter for the Walters era. The Boilermakers also secured a verbal commitment from four-star quarterback Marcos Davila (No. 271 overall, No. 14 QB) in the 2024 recruiting cycle. If Davila winds up signing with Purdue, he'll be the third-best quarterback prospect in school history behind Brady Allen (No. 175 overall, No. 10 QB in 2022) and Kyle Orton (No. 100 overall, No. 8 QB in 2001) since 247Sports began recording data in 1999. That's not a bad way to start. 
Bryan: Here is a bit of truth serum: I have no earthly idea.
Purdue is historically a tough place to win, and for Walters, maintaining the success of his predecessor is going to be much more difficult given the changes in the Big Ten that include USC/UCLA's impending arrival and the likely death of the divisional structure that the program used to its advantage. Dealing with all that while being a first-time head coach is stacking the deck against him before even playing a game.
That said, Walters is very sharp and has learned from some pretty good folks in terms of how to build a program that has natural disadvantages yet finds ways to win. It wouldn't shock me in the least if the Boilermakers instantly played much better defense and were a thorn in the rest of the league's side to play. Still, doing all that consistently at the same clip as Brohm is going to be a challenge for anybody who is in charge in West Lafayette.
Laken: Ryan Walters laid out his big plans during his opening press conference in December. He explained that Purdue's offense will be creative and explosive and will score points "in bunches." So for anyone worried that the Boilermakers offense will take a hit, it won't. It also helps to land Card out of the transfer portal, so the Boilermakers immediately get a guy with big-game experience.
As far as the defense goes, that's what Walters is known for. He brought Kevin Kane with him from Illinois to be his defensive coordinator — the Illini had one of the best units in the nation last season. "On defense, you already know how we get down," Walters said in his December press conference. "It's going to be organized chaos from whistle to snap."
Obviously, we need the games to happen, but at least Walters is clear on his identity and expectations for the program.
Barry Odom at UNLV and Kevin Wilson at Tulsa are both first-year coaches with previous head-coaching experience at the Power 5 level. Odom posted a 25-25 overall record at Missouri from 2016-19, and Wilson finished 26-47 from 2011-16 at Indiana. Which coach has landed in a better spot this time around?
Michael: This is a difficult choice given the lack of recent success at both schools. Tulsa enjoyed a renaissance run of nine seasons in Conference USA from 2005-13, a stretch in which the Golden Hurricanes averaged 8.3 wins per season under coaches Todd Graham and Bill Blankenship. The move to the American Athletic Conference has proved far less friendly, and Tulsa has finished with a winning percentage of .500 or better just three times since 2014.
It's been an even bleaker story at UNLV since joining the Mountain West in 1999. The Rebels churned through five head coaches from 1999 to 2022 — John Robinson, Mike Sanford, Bobby Hauck, Tony Sanchez, Marcus Arroyo — and still only produced two winning seasons. The last time UNLV had a player selected in the NFL Draft was 2010 when the Atlanta Falcons chose center Joe Hawley in the fourth round.
But, these days, everything about Las Vegas is buzzing from a sporting perspective. Sin City now lays claim to franchises from the NFL, NHL and WNBA. The Oakland Athletics of Major League Baseball are planning to relocate to the desert by 2027. Every list of potential NBA expansion cities includes Las Vegas near the top of the pile.
And while none of that directly connects to college football, it's hard to imagine Odom taking over UNLV at a better time. Everything that once made Las Vegas taboo to amateur athletics is being widely embraced in the modern era. Perhaps the Runnin' Rebels can finally stretch their legs. 
Laken: This is tough, as both the coaches and programs have struggled. But in the world of NIL, you have to go with Odom and UNLV.
UNLV isn't expected to be a college football powerhouse, but it can't hurt that Las Vegas is becoming a sports mecca. The city has the Raiders, Aces and Knights, plus the Athletics are expected to relocate soon. Not to mention that the NBA Summer League is held there and that Super Bowl LVIII will be there in 2024. 
While those things won't always directly impact UNLV, it certainly creates opportunity. And if Odom can tap into and take advantage of the market, then the Rebels should slowly but surely be able to attract talent.
Bryan: No offense to Wilson, but the pick is Odom 10 times out of 10. 
Despite the .500 record at Missouri, Odom dealt with a ton of things outside the lines that had an impact on the program and still managed to get his guys to play hard pretty consistently. He's been around big-time programs in the SEC and knows what the day-to-day of running a team that needs to improve at every turn looks like. UNLV is in a much better situation with the roster than it was a few years ago and the transfer portal, NIL and the burgeoning sports scene in Vegas will only help raise the floor of what the Rebels can do.
It also helps that the Mountain West is … not great. Sure, there have been some solid teams rise to the top in recent years, but generally the middle and lower end of the conference offer up a ton of opportunities for winnable games. 
On the other end of the spectrum is Tulsa, which is one of the smallest schools in FBS and has significant resource limitations. The AAC is a much more competitive league and that will remain the case even with some new members coming in, too. Wilson did some decent things at IU, but this is a massive challenge at one of the hardest places to win in college football right now.
Michael Cohen covers college football and basketball for FOX Sports with an emphasis on the Big Ten. Follow him on Twitter at @Michael_Cohen13. 
Bryan Fischer is a college football writer for FOX Sports. He has been covering college athletics for nearly two decades at outlets such as NBC Sports, CBS Sports, Yahoo! Sports and NFL.com among others. Follow him on Twitter at @BryanDFischer.
Laken Litman covers college football, college basketball and soccer for FOX Sports. She previously wrote for Sports Illustrated, USA Today and The Indianapolis Star. She is the author of "Strong Like a Woman," published in spring 2022 to mark the 50th anniversary of Title IX. Follow her on Twitter @LakenLitman.
---
COLLEGE FOOTBALL trending
---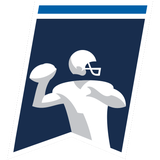 Get more from College Football Follow your favorites to get information about games, news and more
---