Down 25 early in the second half, Florida State decided not to stop playing.
And the Seminoles ended Miami's hopes of a perfect season at home.
Matthew Cleveland's 3-pointer as time expired ended Florida State's comeback from a big deficit and the Seminoles stunned No. 13 Miami 85-84 on Saturday.
"We showed a little bit of who we are," Florida State coach Leonard Hamilton said.
Jordan Miller had given Miami the lead with a 3-pointer with 4.9 seconds left. But Cleveland let it fly from about 25 feet and the ball rang out to give the Seminoles (9-20, 7-11 Atlantic Coast Conference) their best time of the season.
They ended Miami's seven-game winning streak, knocked the Hurricanes out of the overall lead in the ACC standings and denied a bid for a perfect home record. Miami was 15-0 at the Watsco Center entering Saturday.
"Miami is a very, very good basketball team … I would hate to play them in the NCAA Tournament," Hamilton said.
Cleveland and Darin Green Jr. they each had 20 points for Florida State, which got 13 from Caleb Mills and 11 from Jalen Warley.
Miller led Miami (23-6, 14-5) with 21 points. Norchad Omier had 15, Isaiah Wong scored 14 and Bensley Joseph added 12 for the Hurricanes.
"We played as well as we could in the first half," Miami coach Jim Larrañaga said. "But it seemed to me at the beginning of the second half that we ran out of batteries. We didn't have the energy or the juice and it showed especially with our defense."
Miami just couldn't get stops in the second half. Florida State shot 68 percent in the final 20 minutes, gave up the lead twice in the final 40 seconds, then stunned its top rival anyway.
"Credit to them. They played hard," Miller said. "I think they just wanted it more. We came out unfocused. … We just have to find a way to close out games like this. There's no excuse to lose this game."
Miami held a 14-2 lead after 3 1/2 minutes, and Florida State rallied to make it 28-23 with 8:12 left in the half.
The next seven minutes were all Miami.
It looked like a 22-2 run would essentially put the game away before halftime, putting the Hurricanes up 50-25. Miami made eight of its final 10 shots of the half.
"The first half, we weren't ready," Hamilton said.
And then came half time. The Seminoles sure looked ready.
"We didn't tell them anything at halftime that we didn't tell them before the game started," Hamilton said.
The Seminoles made 10 of their first 30 shots of the game, then 10 of their next 11, cutting Miami's lead to 61-49 with 14:45 left. That was part of a 35-10 run that gave FSU the lead for the first time on a Mills layup with 5:56 left.
The lead would change hands 10 more times down the stretch, the last of which came out of Cleveland's desperation after Miller's 3 at the other end.
"I knew they were going to celebrate," Cleveland said. "If we go down and push, we'd have a decent shot."
It was better than decent. It was perfect.
BIG PICTURE
Florida State: The Seminoles, for now, have avoided tying a school record for turnovers. The only FSU team to lose 21 games was the 2000-01 club, which was part of a five-season losing streak for the Seminoles. This year will mark the end of what has been a stretch of 17 consecutive winning seasons for Florida State.
Miami: The Hurricanes were without guard Nijel Pack, who was ruled out with a lower extremity injury. Miami lists him as day-to-day. He is averaging 13.6 points, 2.7 rebounds and 2.5 assists per game, shooting 41% from three.
Miami will be in the AP Top 25 for the 12th straight week when the latest rankings are released on Monday. But the Hurricanes will likely drop some points.
UNTIL THE NEXT
Florida State: Hosts North Carolina on Monday in its home finale.
Miami: Host Pittsburgh on March 4 in regular season finale.
Report from The Associated Press.
More college basketball from FOX Sports:
---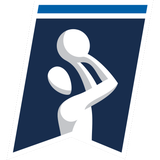 Get more from college basketball Follow your favorites for information on games, news and more
---