Greg Auman
NFC South Reporter
BIRMINGHAM, Ala. – Still on the road as the fourth quarter began Saturday afternoon and with their starting quarterback missing the game with an injury, the Houston players he finally saw an opportunity to throw himself deep into the defense USFL champion Birmingham Stallions. Backup QB Terry Wilson didn't waste that opportunity.
Wilson, who had rushed for 48 yards in the first three quarters, capped that on a crucial pass, throwing a 50-yard pass up the middle that receiver Anthony Ratliff-Williams caught for a go-ahead score en route to a key 27-20 victory over the Stallions.
"I saw Anthony running down there, and I just trusted his speed and let it float," said Wilson, making his first USFL start in two seasons as Kenji Bahar was unable to go to due to an ankle injury.
Wilson put the Gamblers ahead, and running back Mark Thompson helped put the game away, adding two of his three touchdowns in the final four minutes. That gives him eight touchdowns in three games this season, a big part of why Houston has won three straight to even the Stallions at 3-2 in second place in the South Division.
"The biggest difference for us was penalties and turnovers," said Houston coach Curtis Johnson, whose team had no turnovers or flags while benefiting from 10 Birmingham penalties.
Highlights: Houston eliminates Birmingham
Trailing 27-13, Birmingham scored a touchdown with 10 seconds left, leaving them with a unique USFL option: take the traditional punt or try a fourth-and-12 with no timeout from their 33. They choose the offensive game, but they could. t convert, allowing Houston to run out the clock.
Wilson's road to Birmingham has been a long one. He started his college career at Oregon, bounced from college at Kentucky, where he started 25 games before finishing with a single season at New Mexico in 2021. On Saturday, he played error-free football, throwing for 117 yards and the touchdown. while rushing for 42 yards.
"It started off with a phenomenal week of practice," Wilson said. "We knew it was going to be hot, so we just wanted to be ready for anything. We knew we were going to play hard and it was going to be a battle. I feel like we brought it and got the W."
With Thompson sidelined with injury, Houston opened the year 0-2, but the Gamblers have won three straight with their starting running back healthy. He rushed for a game-high 80 yards and three scores Saturday, the final two being crucial.
Birmingham coach Skip Holtz has seen his team go 14-3 over two USFL seasons, with two of the three losses coming against Houston. One sequence summed up Saturday's struggles well: Needing a touchdown to tie the game in the fourth quarter, the Stallions converted on fourth-and-4, only to see it nullified by a penalty. They then converted again on fourth-and-14, only to see the ruling for a catch overturned on review for an incompletion and the turnover on downs.
"A very frustrating day," Holtz said. "I'll give Coach Johnson and Houston a lot of credit … it stinks to lose. Nobody likes to lose. We certainly had opportunities today that we could have taken advantage of. We made our share of mistakes and it was frustrating . day in many ways."
The two teams are now tied at 3-2, both behind the New Orleans Breakers (4-0) in the South, knowing that only two of those three teams will earn a playoff spot. That sets up a rematch between the two teams in Memphis on June 11 in the penultimate week of the regular season.
Houston caught another break thanks to a unique USFL rule. In the NFL, if a player moves through the end zone, it is a touchback for the defensive team, but when this happens in the USFL, the ball is placed on the fumble with the team which sinks while retaining possession. Thompson had a 17-yard run to the Birmingham 11-yard line and a Stallions defender threw the ball across the end zone. But the ball returned to the Gamblers, and three plays later, Thompson had his first touchdown and Houston a 7-0 lead.
"I didn't like it today," Holtz said of the rule change, implemented this season. "Normally, I think that's a pretty good rule of thumb."
Greg Auman is the NFC South reporter for FOX Sports, covering the Buccaneers, Falcons, Panthers and Saints. He is in his 10th season covering the Bucs and the NFL full-time, having spent time at the Tampa Bay Times and The Athletic. You can follow him on Twitter at @gregauman.
FOLLOW
Follow your favorites to personalize your FOX Sports experience
---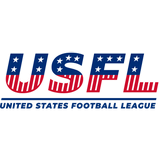 Get more from the United States Soccer League Follow your favorites for information on games, news and more
---