Ralph Vacchiano
NFC East Reporter
INDIANAPOLIS – The New York Giants dared Daniel Jones to prove his worth last season. They made him prove he could be a franchise quarterback before they paid him as one.
So he did. Now he wants his money.
Why do so many people think this is so bad?
Jones is not the reason the Giants are on the verge of being on the salary cap after a week of in-person talks between Giants general manager Joe Schoen and Jones' agents at the NFL Scouting Combine, they did not give rise to a new period of time. term contract Their plan is to use the $32.4 million franchise tag if they can't reach a deal by Tuesday's 4:00 PM ET deadline. And that will use up about 70 percent of the $46.8 million in salary cap space they're projected to have.
[Giants' commitment to Daniel Jones could cost them Saquon Barkley]
As Schoen noted last week, that will "limit" what they can do in free agency. It would almost certainly mean the loss of running back Saquon Barkley.
And none of this would be Jones' fault.
Yes, he shot to the moon when talks opened, asking for more than $45 million a year, according to a source, a figure that would have made him the third-highest-paid player in the game. Was it more than he's worth? For sure. But the way quarterback prices were skyrocketing, he thought he might look like a bargain in a few years. As one agent told FOX Sports, "Franchise quarterback prices are always going up, not down."
Of course, he knew the Giants wouldn't pay that much. According to a source, they preferred a deal closer to $35 million per year. But Jones also knew they didn't want to use the franchise tag and kill the cap space Schoen worked so hard to clear. This was his influence and he chose to use it. That's how negotiations work.
So stop blaming him for this and stop thinking he should be generous and take some kind of discount. The idea that Jones, or any player, should take less money so his team has more room to spend on other players is absurd. Players should try to get as much as they can, when they can. If a team runs out of space, that's a team problem, not a player problem. Players are not responsible for managing the salary cap. Good CEOs and cap gurus can always figure it out.
Also, if the Giants use the costly tag on Jones, it's not only their choice, it's also their fault. They could have had him for $22.4 million this year if they hadn't declined his fifth-year option. Instead, they played and Jones won. So now they face a difficult decision. If they think he's a franchise quarterback, they should pay him as one.
If they don't, they should let him go, take a chance and start over with someone else.
Is Jones worth $45 million a year?
Nick Wright shares his advice to the Giants: franchise tag Daniel Jones.
They clearly don't want to start over, which is why haggling for what is probably $5-7 million per year at this point doesn't make sense. This is not a maximum kill amount if the deal is structured correctly. So they should reach a little beyond his comfort zone, pay him a little more, and get back to work building the team around him.
If they'd rather use the label than risk paying too much for it, that's up to them. But it's not Jones' responsibility to help them out of the bind they created. He already helped them a lot by being a rising 25-year-old talent at the most important position in football, so they don't have to spend the next few years hoping to get lucky and find someone else.
Teams without a quarterback have no chance. Jones has given the Giants a chance.
This comes with a price. So maybe it's time for everyone to adopt the attitude of Eagles general manager Howie Roseman, who will soon give his franchise quarterback, Jalen Hurts, a record-breaking new contract.
"You want me to get sentimental about what it was like before we paid our marshal off?" Roseman said. "I think it's the nature of the business. I think the best thing is when you have a quarterback that's good enough to pay him."
PUSHBACK FROM PHILADELPHIA
The Philadelphia Eagles, unsurprisingly, weren't thrilled with the news that the NFL's Competition Committee has discussed banning their famous "push play" in quarterback huddles, where players literally they push Jalen Hurts from behind, helping to cross the goal line or on a first down. signal The committee was divided during its discussions at the scouting combine, according to a league source, but agreed to revisit the issue at the NFL owners meeting in March.
"All I know is that everything we're doing is legal and it's working," Eagles general manager Howie Roseman said. "And just because people do something that's really good, doesn't mean it should be banned."
Roseman is right. The "push" has technically been legal in the NFL since 2006, when the league changed the language of its blocking rules. The Eagles do this incredibly well. Hurts' collections were successful more than 90 percent of the time.
Multiple league sources told FOX Sports that the NFL is unlikely to ban the "push," at least for now. That could change if more teams start doing it, which they clearly will.
"I'm a little jealous that we didn't come up with the idea," new Broncos coach Sean Payton said. "When they asked me at FOX about this play, I said, 'If this is allowed, we would all watch more movies and put it on ourselves. If they allow it, see how you can do it. If not You don't allow it, you go on and do something else."
COMMANDERS QB CLARITY
The Washington Commanders are set to enter next season with Sam Howell as their starting quarterback, but Ron Rivera made it clear the second-year pro will have to fight for the job.
"He's not our starter," Rivera said last week. "He'll come in as QB1. He'll have a great opportunity to be our starter. But we want to find a veteran quarterback."
Rivera doesn't rule out the return of Washington favorite Taylor Heinicke to be that vet. But it still seems more likely that they will dive into free agency. They won't make a huge impact, like they did by trading for Carson Wentz last offseason. They're more likely to look at a lower tier of free agents, like maybe Baker Mayfield or Sam Darnold.
POSING IN DALLAS
Considering CeeDee Lamb had more catches, yards and touchdowns than all other Cowboys receivers combined last season, it's pretty clear they need to find a No. 2 receiver this offseason. Even vice president Stephen Jones said "it's fair to say we're looking a lot" at improving his receiving corps.
But he also seemed to expect WR Michael Gallup (39-424-4 in 14 games last season) to emerge as a viable #2.
"Michael Gallup has a great opportunity to take the next step in terms of what he can do," Jones said. "Coming off a major ACL (at the end of the 2022 season) I think it's pretty typical for guys to improve from their freshman year to their sophomore year."
Gallup also had arthroscopic surgery on his other knee (right) and ankle last month, though he is expected to be ready for the offseason training program this spring.
Jones also said the Cowboys will "very likely" use their franchise tag, likely on running back Tony Pollard ($10.1 million), according to an NFL source. Owner Jerry Jones also said they want to continue running back Ezekiel Elliott, who he said is still a "difference maker." But he'll likely have to take a pay cut from the $10.9 million salary he's due in 2023.
Is Dak the man from Dallas?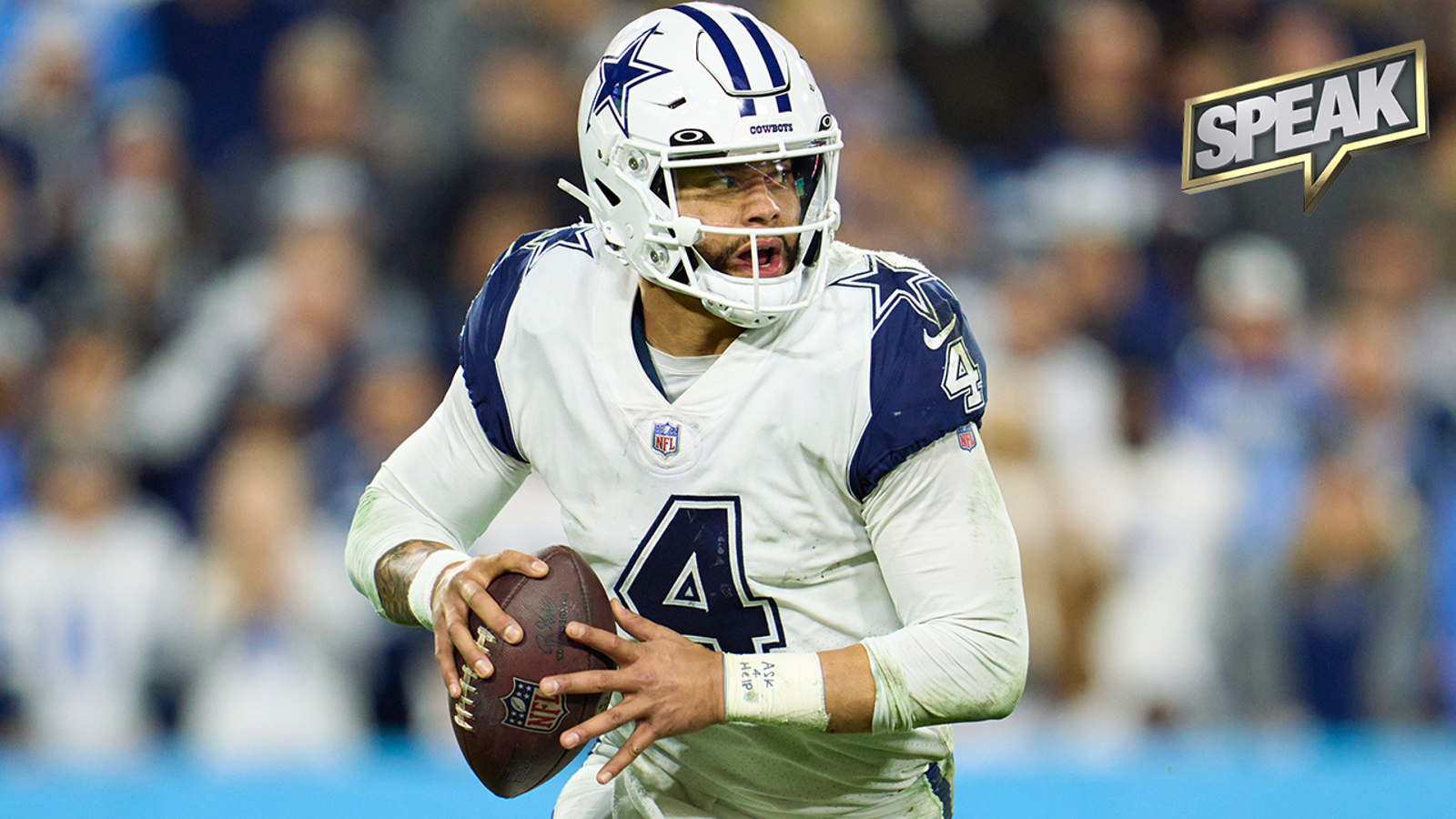 The SPEAK crew discusses Stephen Jones' comments about whether the Cowboys should still have faith in Dak Prescott to lead them to a Super Bowl victory.
OPERATION OF THE COMMAND
Last week was a bad one for the Washington Commanders organization with multiple reports accusing embattled owner Daniel Snyder of financial fraud, including one from ESPN that said Snyder's minority partners accused him of using the franchise as his "personal daycare… Efforts to sell the franchise also appear stalled, as he reportedly still has no offers close to the $7 billion he is seeking.
Not surprisingly, NFL owners are expected to discuss Snyder and the sale of their franchise at the owners' meetings in March. It doesn't look like they're going to try to force him to sell.
Meanwhile, the NFL Players Association released a player survey that ranked the Chiefs as the worst organization for working conditions in the NFL. Teams were ranked in eight categories and actually scored a minus F for training room, locker room and travel accommodations.
The rest of the NFC East fared much better. The Cowboys were ranked fifth, the Giants were ranked eighth and the Eagles were ranked 14th overall.
PRESENT THE FIFTH
"Most likely" the Giants will pick up left tackle Andrew Thomas' fifth-year option, general manager Joe Schoen said (Spoiler alert: They definitely will), at a cost of $14.2 million through 2024. And since Cowboys vice president Stephen Jones said wide receiver CeeDee Lamb "is in our long-term plans," it's clear Dallas will also pick up his fifth-year, $18 million option.
The Chiefs, however, may not pick up the option on defensive end Chase Young ($17.5 million). Rivera hinted at that possibility at the Super Bowl, and a team source said it's a possibility. Teams have until May 1 to decide, and it could depend on Young's medical evaluation as he continues to work his way back from ACL surgery.
The teams have until May 1 to decide.
Ralph Vacchiano is the NFC East reporter for FOX Sports, covering the Washington Commanders, Philadelphia Eagles and New York Giants. He spent the previous six years covering the Giants and Jets for SNY TV in New York, and before that, 16 years covering the Giants and the NFL for the New York Daily News. Follow him on Twitter at @RalphVacchiano.
FOX Sports Top Stories:
FOLLOW
Follow your favorites to personalize your FOX Sports experience
---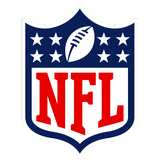 Get more from the National Football League Follow your favorites for information on games, news and more
---