Carmen Vitali
Reporter NFC North

Ralph Vacchiano
NFC East Reporter
The New York Giants and Minnesota Vikings gave the world a Christmas Eve thriller, a game that ended on the last play with the longest punts.
And almost as soon as Greg Joseph's 61-yard field goal sailed through the uprights and gave the Vikings a 27-24 victory, the Giants seemed to know they would all meet again.
Now here they are, the second-seeded Vikings (13-4) taking on the sixth-seeded Giants (9-7-1) in a wild-card playoff game at US Bank Stadium in Minneapolis on Sunday at afternoon It's the comeback the Giants wanted from a game they feel they should have won against a team many feel is a vulnerable leader.
To dig deeper into the rematch, here's a conversation between FOX Sports NFC North writer Carmen Vitali and NFC East writer Ralph Vacchiano as they look back at Round I and look ahead to Round 2 of this matchup:
RALPH VACCHIANO: Carmen, I have to be honest: I'm not sure the Giants should feel too confident about facing anyone in the NFL playoffs. They've played over their heads all year. I mean, it's been impressive to watch, and they're very well coached. But their talent level isn't there to match any of those teams.
Ask any of their fans, though, and for weeks they would have said "We want the Vikings." I think the Giants wanted them too. They think they should have beaten them. The Vikings may be 13-4, but everyone thinks they're ripe for an early upset.
So my question to you is this: are they?
Carmen Vitali: Look, I get that Vikings are hard to trust. This is a team that has historically collapsed in key moments led by a quarterback known for the same. They finished 2022 with a negative point differential, becoming the first team to achieve 13 wins in such circumstances, and their four defeats were all, predictably, brutal. The Dallas Cowboys blew them away in historic proportions, as I'm sure you remember Ralph, and they needed to complete the greatest comeback in NFL history to beat a Jeff-Saturday-led Colts team in overtime.
Still, they went 5-3 against teams that finished 2022 with a winning record and 3-2 against playoff teams. Yes, the last time against the Giants was another one of those close calls, but like the game against Indianapolis – they pulled it off. They've found ways to do that all season. They forced overtime and ended up with a win over the Buffalo Bills due to a last-second kneel at the goal line. They have absolutely no fear of being behind in a game, and that can be dangerous.
If they're firing on all cylinders, they also have one of the most potent offenses in the league thanks to Justin Jefferson and his league-leading total receiving yards. The support of new head coach Kevin O'Connell has also paved the way for a career resurgence for Cousins, in which he passed for the second-highest total of his career. Not to mention, the Vikings have one of the best left tackles in the league in Christian Darrisaw and can fall back on a run game led by Dalvin Cook.
Their weaknesses are on the other side of the ball, where they have settled into the basement of the defense. That happens to be a Giants stronghold, isn't it?
Ralph, which matchup do you think will be the biggest determining factor in the outcome of this game? I have already hinted mine.
VACCHIANO: By the way, this matchup against the Colts is what makes me think people are right about the Vikings being vulnerable. I know they won, but…what a mess!
Anyway, yes, the Giants are a very strong running team. Saquon Barkley had a bit of a late season slump — his last 100-yard game was on Nov. 13 and he's been dealing with a shoulder injury for the past month or so. But he still finished with a career-high 1,312 yards. And Daniel Jones turned out to be one of the best quarterbacks in football, with 708 yards.
Which makes the way the Vikings attacked in this last game … odd. Well, maybe it's not surprising, considering the Vikings have the second-worst pass defense in football. But it's still strange for them. They had 45 passing plays and only 21 rushing plays. They came out firing, with what I think is the worst receiving corps in football, and Daniel Jones somehow threw for 334 yards.
I think they're going to try again, hoping the late game will open up. So my key factor might be the Vikings pass rush. Danielle Hunter was a force in that first game. The Giants offensive line is patchy at best. If the Vikings can pressure Jones and take him off his game, the Giants won't be able to duplicate what they did last time.
What is your key match? And also, is the Vikings defense as bad as the numbers say?
VITALI: I'll have to wholeheartedly agree with Barkley against the Vikings' run defense. They allow 123.1 yards per game, ranking 20th, and 4.52 yards per game, ranking 22nd. Barkley had a pair of six-yard carries against them in the last round, which is a repeat this time . Barkley has also hit him in the end zone, which also figures, given that the Vikings rank 19th in pass defense and 21st in red zone defense.
In short, you don't get a negative point differential without a pretty generous (for opponents) defense. Overall, Minnesota allows 388.7 yards per game to opponents, which is second most in the league. But the only saving grace of this unit is the takeaways. They seem to get it when it matters most and are tied for eighth in the league with 25 hits in the regular season. Essentially, defense is the reason they're in so many one-score games, but is it also the reason they win so many one-score games? Again, this team is confusing and no one has been able to fully encapsulate who they are or what to expect from them.
You mentioned that the Giants were so well coached, that maybe that's why they're in the postseason. What would you say Brian Daboll has brought to the team in his first year that has had the most impact on the team's success?
VACCHIANO: This is vague and simplistic, but he's just a good trainer. They haven't really had that since Tom Coughlin left. I mean, they like him and believe in him too, which is nice (although that always comes from winning). But mostly, he looked at what he had on his exhausted list and seemed to say "How can I make this work?"
Hierarchy of the Herd: Giants Leap, Jaguars Climb Colin's Top 10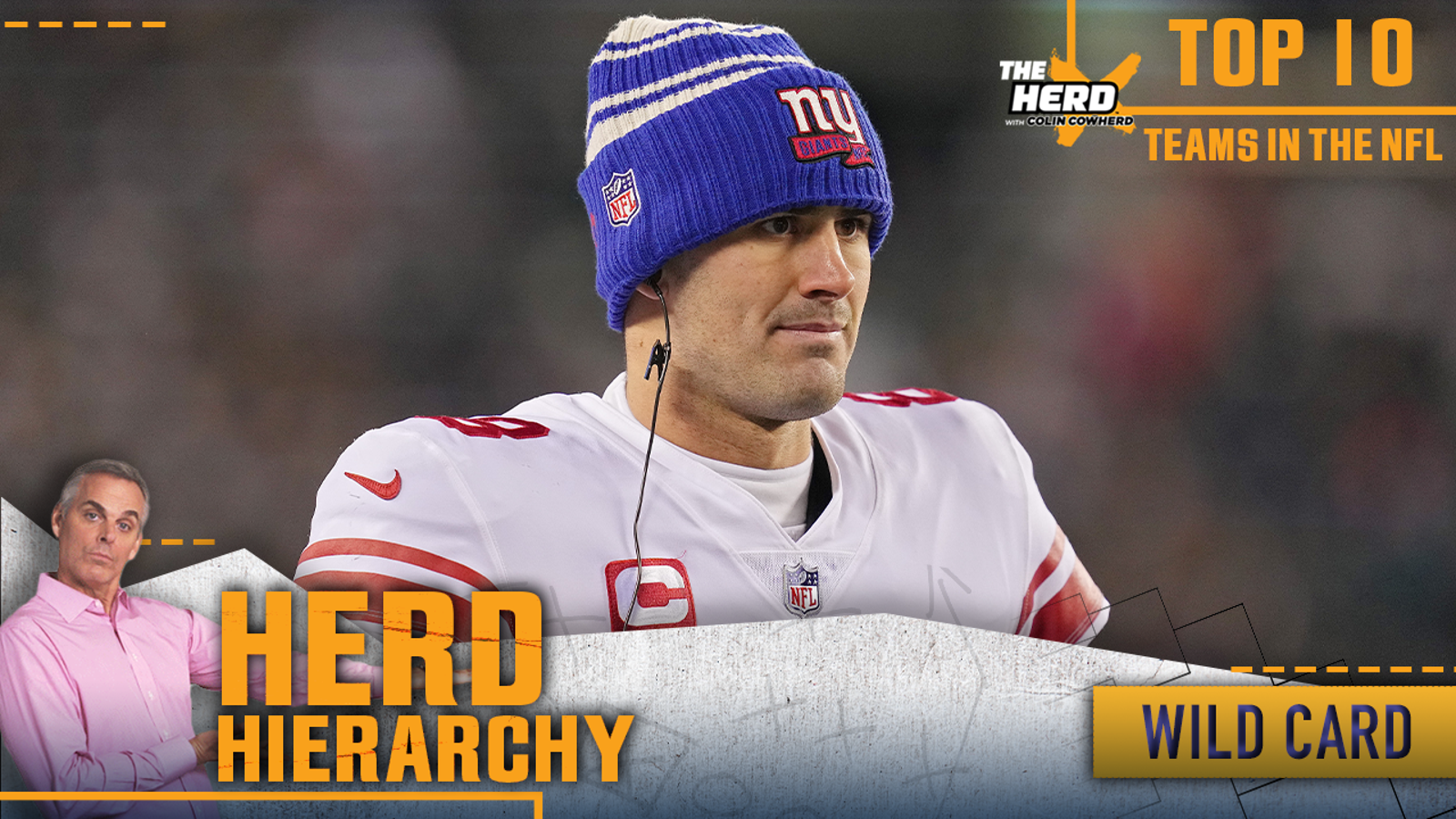 Colin Cowherd shares his top 10 NFL teams heading into Super Wild Card weekend, including the New York Giants.
This is important. He didn't force any system. He took advantage of what he had: a mobile quarterback and a powerful running back. He got them to play error-free football and didn't take too many chances, because they're not good enough to bounce back when those chances don't work out. Even on defense, defensive coordinator Wink Martindale saw that he didn't have enough talent, so he went nuts. He decided to wreak havoc with what he had.
That's what I think good coaches do. They maximize their talent. They bend their schemes to what their players can do. And he got this Giants team to believe that if they could drag opponents down in the fourth quarter, they just needed to catch a break and win.
From afar, it looks like Kevin O'Connell had a similar effect on the Vikings. It's right?
VITALI: He's galvanized the team and empowered Cousins ​​in a way Cousins ​​hasn't been under previous coaches. On Thanksgiving, Cousins ​​was downright emotional at the podium talking about the support he feels from top to bottom. This is the culture that O'Connell has built. His offensive system is nothing new for Cousins. Belongs to this Shanahan/McVay tree. But his constant adjustment and evaluation as the season has progressed has allowed him to put his own stamp on the copycat system.
O'Connell isn't without hiccups either. After all, he is a first-time head coach. And it sometimes shows in questionable calls and clock management decisions. But it gives him back the belief he has in his team because even when he makes a mistake, his staff and players lift him up instead of burying him. It's a heartwarming story, really.
But enough sunshine and rainbows. Only one team will be happy on Sunday night. who will it be
VACCHIANO: I mean the sun and the rainbow! I spent the last six years covering the Giants and Jets and watching them go a combined 60-134! The more sunshine and rainbows the better!
Oh, who am I kidding? I wish I had sunshine and rainbows with the Giants, but they're not that good. I look at them and I don't understand how they keep throwing games with the talent they have. I know what they did in Minnesota on Christmas Eve. It was remarkable. And they blew it. They had five chances to put the game away and they wasted it. They should have won.
But I think this time they expect to win and they're going to get a rude awakening. The Vikings are too good in too many key spots. So I'll say Vikings 27, Giants 20. Close, but probably not quite.
And you?
VITALI: For posterity's sake, it must be a one-score game. I'm still not sure I fully trust the Vikings right now, but they have the advantage of being at home in one of my favorite NFL environments and, frankly, outmatched by the talent of the Giants. I also think Minnesota pulls it out again, 29-27. For sure. Why not?
Ralph Vacchiano is the NFC East reporter for FOX Sports, covering the Washington Commanders, Philadelphia Eagles and New York Giants. He spent the previous six years covering the Giants and Jets for SNY TV in New York, and before that, 16 years covering the Giants and the NFL for the New York Daily News. Follow him on Twitter at @RalphVacchiano.
Carmen Vitali covers the NFC North for FOX Sports. Carmen had previous stops with The Draft Network and the Tampa Bay Buccaneers. She spent six seasons with the Bucs, including 2020, adding the title of Super Bowl champion (and boat parade participant) to her resume. You can follow Carmen on Twitter at @CarmieV.
FOX Sports Top Stories:
FOLLOW
Follow your favorites to personalize your FOX Sports experience
---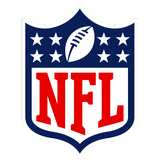 Get more from the National Football League Follow your favorites for information on games, news and more
---
---