Ralph Vacchiano
NFC East Reporter
EAST RUTHERFORD, NJ — The Giants didn't have an answer for Justin Jefferson when they faced off just three weeks ago, and Wink Martindale doesn't imagine they have one now. So he won't center his game plan on stopping the Vikings' All-Pro wide receiver.
Instead, he'll let his defense loose on his quarterback.
That's what these Giants do best anyway, because that's what their defensive coordinator does best. There's no coach as happy and hyper-aggressive as Martindale, and he's built this Giants defense in his crazy image. Whatever the problem, his solution is to hit the opposing quarterback, try to throw him out of his rhythm, and take him out of the game.
That's what the Giants defense has carried all season, so it's sure not going to stop now.
"Our personality as a defense is to attack," Martindale said Thursday afternoon. "If you have a 'NY' on your helmet, you're going to attack."
The Giants had mixed success with that strategy in their first meeting with the Vikings, losing 27-24 on Christmas Eve on a 61-yard field goal — "a buzzer-beater from half-court," as Martindale described it. They were all over Vikings QB Kirk Cousins ​​that game, sacking him four times, hitting him 11 times and rushing his throws so much that seven of his 48 passes went wide.
Of course, Cousins ​​still threw for 299 yards and three touchdown passes without being picked off once. And Jefferson caught 12 passes for 133 yards and a touchdown, while tight end TJ Hockenson also caught 13 for 109 yards and two touchdowns. The Giants even got caught in a blitz on a 17-yard catch-and-run by Jefferson in the final seconds that set up Greg Joseph's game-winning kick.
But anyone who thinks those numbers could scare Martindale or make him control his defense doesn't know much about the 59-year-old. He didn't inherit a strong defense when he was hired by new Giants manager Brian Daboll, especially after cap issues prompted them to release their top cornerback, James Bradberry, last spring. He's been playing matchup with linebackers all season. When he lost Adoree' Jackson for two months with a knee injury, his best corners were two guys who have each been on three teams in the last two seasons: Nick McCloud and Fabian Moreau. He even lost safety Xavier McKinney when he broke his hand in an ATV accident during the bye week and then missed two months as well.
So Martindale knew his defense wasn't going to beat teams on talent alone. He knew he had to let his players go.
And from what he's seen, it's worked.
"I said something to them during the loss [in Minnesota] that, "We're building a playoff defense here, guys, make no mistake about it," Martindale said. "And I feel that way. They're guys who can only go one play at a time and they don't get down. They never panic. If there's a mistake, we correct it. If there's a play, we celebrate it and then we get ready to play the next play."
Whether the Giants actually have a playoff defense remains to be seen. The drive ranks 25th in the NFL, but it was often the reason New York was close in so many fourth quarters. At times it seemed like the defense was just trying to hang on as long as possible, dragging games out, hoping the offense would find a way to make a play.
Generating pressure was always the key. The Giants had 41 sacks on the season, good for 13th in the league. But 19 different players had at least half a sack, a stat Martindale called "crazy." It was a showcase of what his defense does. Pressure can come from anywhere and from anyone at any time.
And don't you think that's how it should be in New York? Martindale knows that all four of this franchise's Super Bowl championship teams were driven by defense. Remember guys like Michael Strahan, Justin Tuck, Osi Umenyiora and Jason Pierre-Paul terrorizing quarterbacks on the 2007 and 2011 championship teams.
"Definitely inspired," Martindale said. "We know where the standard is, and we want to keep raising the bar. That's why I keep referring to the fans. I think they like to see that. They like to see an attacking-style defense that can hit the quarterback ".
But yes, he understands the risk, and that sometimes it doesn't work. Too many of Jefferson's catches in that first game in Minnesota came when the Giants were shooting, including the one that set up the go-ahead field goal. It's a risk he's willing to take, and probably has to take knowing his team probably couldn't stop Jefferson anyway.
"Great players make great plays," Martindale said. "Make no mistake about it – you can't get 18 out of it [Jefferson]. You try to limit it, but you can't get it out. I said it last time — he's a top-two receiver and he's not the No. 2 receiver in this league."
He can't do it alone, though, which is why Martindale will unleash the fury of the defense on Cousins, hoping to disrupt plays before Jefferson even gets the ball. That's the Martindale way. Now it is also the path of the Giants. And he's not going to walk away from it now, certainly not in the playoffs, not even if he has to take a big risk with a big blitz with their playoff lives on the line.
As Martindale said, "I just look at it as, for me personally, when I'm calling the game, is it time for us to win it?"
When that's the case, that's when the pressure really builds.
Ralph Vacchiano is the NFC East reporter for FOX Sports, covering the Washington Commanders, Philadelphia Eagles and New York Giants. He spent the previous six years covering the Giants and Jets for SNY TV in New York, and before that, 16 years covering the Giants and the NFL for the New York Daily News. Follow him on Twitter at @RalphVacchiano.
FOX Sports Top Stories:
---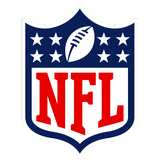 Get more from the National Football League Follow your favorites for information on games, news and more
---
---