NEW YORK — Gleyber Torres, a player who spent the entire offseason and spring training surrounded by questions about his future with the Yankees, is making the Bombers feel great about their decision to keep him in the Bronx.
"I'm trying to be more patient than normal," Torres said. "Don't try to jump pitches. Just see the pitch really well and try to put the ball in play."
Right now, Torres is as selective as he's ever been. He enters Monday with a 24.3% walk rate, fourth among MLB qualified hitters. His nine base on balls trails only Mike Trout in the American League. Torres didn't record his ninth walk until June 4 of last year, in his 49th game of the season.
"Very patient, under control at bat," Yankees manager Aaron Boone said of Torres. "That's what he's capable of. We've seen it. Hopefully we're seeing a guy that's really starting to enter his prime. He's a young man. But I think every at-bat has been super competitive whether it ends up being with a good result or not. There's a lot of calm in what he's doing right now."
Torres also has the eighth-lowest strikeout percentage (8.1%) through the first nine games of the season. Compare that to his first stretch of games last year and Torres' patient approach is a striking difference. Through nine games in 2022, Torres' strikeout rate of 25.0% ranked 166th.
The new MLB rules, especially the bigger bases, are treating Torres well. The 26-year-old is swiping the bags at a higher clip than ever before. He stole just six bases his entire All-Star rookie season, a career-high 14 in 2021 and 10 (of 15 attempts) in 140 games last year. Torres has already stolen five bases in just over a week of games. Last week, Torres became the first Yankee since Rickey Henderson in 1989 to walk six bases and steal five bases in his first six games.
"He's not afraid of the base paths and he's instinctive," Boone said. "But I also think in the past, he's not invisible. He's doing a really good job of being patient. Obviously picking his spots wisely. I've just been very pleased with him on the bases so far this year. He's absolutely been a factor and credit to him for working on different things."
That includes trying to be more patient at the plate, which was a focus for Torres while playing in the Venezuelan winter league before his eventual participation in the World Baseball Classic. Torres gained more discipline against veteran pitchers who mixed a lot of pitches. He tried to work each at-bat to a full count, which he said helped his ultimate goal: "Not hitting a lot."
Just as Torres was refining his approach to the bullpen, the Yankees were fielding offers for Torres, as well as Isiah Kiner-Falefa. New York's center fielders were thought to be on the trading block to make room for outfield prospects Anthony Volpe and Oswald Peraza. Torres, of course, was almost dealt at last year's trade deadline in exchange for pitching help when he still had more than two years of team control before he hit free agency after the 2024 season. This past offseason would have seemingly been the perfect time for the Yankees to maximize a potential return for Torres, who crushed 24 homers amid a comeback campaign in 2022.
Flash forward to late March, and both Torres and Kiner-Falefa were standing on the first-base line at Yankee Stadium, streaking on Opening Day. Both outfielders are now part of the Yankees' plans with clear paths as to how the club will move forward with them. Volpe made the club the starting shortstop and Peraza, despite a good spring, was the odd man out and began the year in Triple-A. Torres said Boone helped his confidence in spring training with the conversations they had about his role in 2023.
"Every day I'm in the lineup I try to do my 200 percent," Torres said. "I just want to be here a long time. I feel at home here. If I have to do something better, I try to do it and I try to be here with the guys."
Torres, in the young season, has shown that he is essential to lengthen the lineup of New York. His early start success has resulted in a ridiculous 213 OPS+ (100 being league average) and a 219 wRC+, seventh among qualified hitters. Torres has not only been a difference maker for the 6-3 Bombers, he has been one of the most impactful players in baseball.
It begs the question: Will the Yankees front office support their second baseman when he inevitably goes through a rough patch in this long 162-game season? The knee-jerk reactions and reopening of trade talks could hurt how good New York has with Torres, who has the potential for a 30-30 season.
The key for Torres is maintaining his plate discipline and long-term confidence. If he can continue to develop his new, good habits while staying aggressive on the basepaths, he'll reestablish himself as a centerpiece for the Yankees rather than a candidate to make noise for an opposing club.
"Any chance I get, I just try to help and be myself," Torres said. "Getting a good pitch to hit, being patient and putting the ball in play. That's the mindset right now."
Deesha Thosar is an MLB writer for FOX Sports. She previously covered the Mets for 3.5 seasons as a reporter for the New York Daily News. The daughter of Indian immigrants, Deesha grew up on Long Island and now lives in Queens. Rafael Nadal never misses a match, regardless of the country and time zone he plays in. Sleep can always be sacrificed for sports. Follow her on Twitter at @DeeshaThosar.
Read more:
---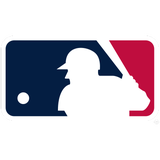 Get more from Major League Baseball Follow your favorites for information on games, news and more
---