It can be very helpful to have your big brother around.
Bryce Drew found that out Wednesday when his Grand Canyon team arrived in Denver for its NCAA Men's Basketball Tournament first-round matchup against Gonzaga. When the Lopes settled in, they realized their uniforms and sports gear didn't make the trip from Phoenix with them.
Fortunately for GCU, Baylor was also in Denver for its first-round game against UC Santa Barbara, and Baylor is coached by Scott Drew, Bryce's older brother.
[View the 2023 NCAA Men's Basketball Tournament bracket]
So of course Scott offered to help his little brother.
"We'll hook them. What are big brothers for?" Scott he told CBS Sports.
Not only was Scott more than happy to help his younger brother, but the coach of the 2021 national champion also remembered what it was like to be in that situation, having gone through something similar during a road game in 2006 in Syracuse.
Eventually, GCU got enough equipment to practice, thanks to help from Baylor, and runs to several nearby stores. Unfortunately for anyone looking to see some inside-out Baylor jerseys when the Lopes take the court against Gonzaga on Thursday, GCU's team finally arrived.
The Drew brothers are beloved throughout college basketball, with Gonzaga coach Mark Few, whose team lost to Scott Drew's Bears in the 2021 national title game, among their many admirers.
Read more:
---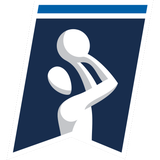 Get more from college basketball Follow your favorites for information on games, news and more
---