John Fanta
College Basketball Broadcaster and Reporter
Editor's note: This story was first published on Feb. 3, a few days ahead of Mat Ishbia officially taking over as owner of the Suns.
Mateen Cleaves didn't think much of Mat Ishbia upon first blush.
"I thought he was just someone's friend," Cleaves, the Michigan State basketball legend, recalled with a chuckle. "He didn't have the stature of what you would think a Division I basketball player would look like." 
Twenty-five years ago, Antonio Gates walked into an open gym in East Lansing with Ishbia, his AAU teammate with the Michigan Mustangs.
Gates, who later went on to be a three-time first-team All-Pro NFL tight end, was focused on his basketball career at Central High School in Detroit and wanted to get some 5-on-5 action on the Michigan State campus.
Ishbia had bigger plans.
"At the time, I wanted to play in the NBA. That was my goal," he said. "I was so competitive and felt playing against and beating the best was the way to go about it. I knew I wouldn't be the best guy contributing on the court, so my mindset was that I better do every little thing right."
That game changed the first impression for Cleaves, the 1998 Big Ten Player of the Year and one of the best players in college basketball at the time who would become a three-time All-American. He had no idea that the kid who came in with Gates would turn out to be one of his best friends, a teammate, a mentor and perhaps most surprisingly, the eventual owner of the NBA's Phoenix Suns and WNBA's Mercury. But he saw something special.
"When we started playing that day, he competed like no other," Cleaves said of the 5-foot-9, 175-pound Ishbia. "I was one of the top players in the country, and he competed with me. His intensity and passion in the couple hours we spent there was as much as I've ever seen in that setting.
"We knew he wasn't a guy getting recruited by Michigan State. But I thought to myself playing against him, man, he could help us."
Cleaves approached the coaching staff about bringing on Ishbia. Turns out, head coach Tom Izzo had already heard of him.
"As I was recruiting Jason [Richardson], he kept telling me about Mat," Izzo said of the McDonald's All-American and future 14-year NBA standout, who was also a teammate of Ishbia on the Mustangs. "I can't tell you how many times I heard it, 'Coach, you've got to recruit this kid and bring him along.' Jason just loved Mat, everything about him. That struck me."
With multiple recommendations from players, Izzo had assistant Stan Heath reach out to Ishbia and offer him a preferred walk-on spot on the roster. The Michigan State head coach got a vibe that reminded him of somebody.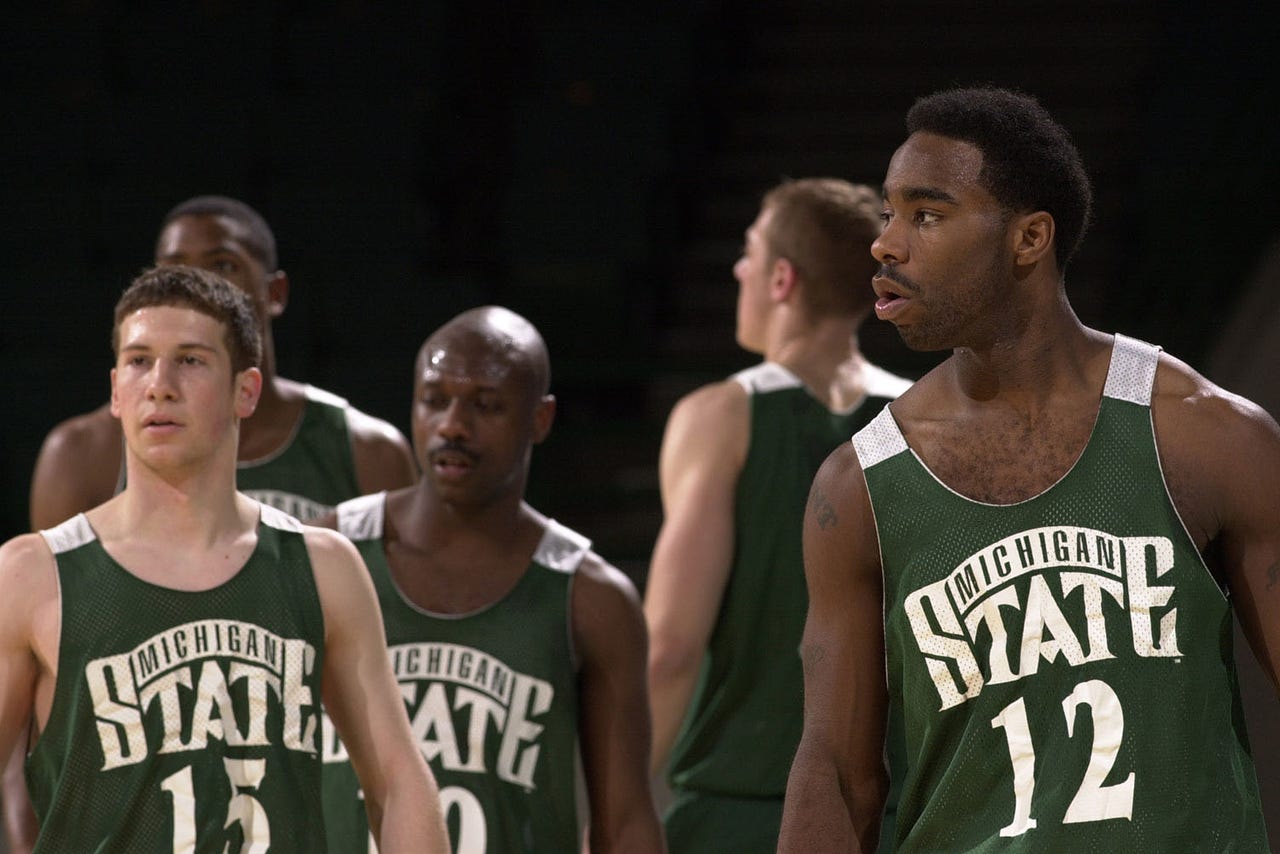 Michigan State star Mateen Cleaves (12) said of a pick-up game encounter with Mat Ishbia (15): "Playing against him, man, he could help us."
"I was a walk-on myself at the Division II level [at Northern Michigan]," Izzo said. "I have so much appreciation for our guys who take on that role on our team. They're driven to win, and Mat was as driven as anyone we've had.
"He's our Rudy Ruettiger."
As Ishbia prepares to take control of the Suns and Mercury, a record $4 billion deal that is expected to be finalized before the Feb. 9 NBA trade deadline, FOX Sports spoke to friends, former teammates and coaches about what drove this Rudy Ruettiger to the heights of business, what sets him apart and what kind of sports franchise owner he might be. 
*** *** ***
Even two decades after they played together at Michigan State, Ishbia's knowledge and photographic memory still amaze Adam Wolfe. 
"We have thousands of team members here at [United Wholesale Mortgage], and Mat knows everybody personally on a level that is impossible to even comprehend," Wolfe, who serves as Ishbia's company's chief legal officer and corporate secretary, said with a laugh. "We'll be walking through the hallway, and he identifies everybody and knows what their spouse and kids are up to in life. His recall is unbelievable, and he uses it in a way that makes people feel special."
That same recall helped Michigan State win a national championship in 2000. 
"There were times when Coach Izzo would call a play and you'd have All-Americans going over to Mat to ask him what the heck they were supposed to do," Wolfe said. "They'd go over to him and say, 'Hey Ish, what's my role on this play?' and Mat literally knew what everybody in the play was supposed to do. The wildest thing about it was when we were preparing for a team and he was on the scout team. Our scout team would beat the starters in practice because Mat knew every play the other team was running. He'd literally call out where teams were going with a play in a game."
When Ishbia, Wolfe, Cleaves and office members at UWM get together for staff hoops these days, the former walk-on will call out one of Izzo's sets.
"None of us know what is going on when he does that, and yet to this day, he knows where we're all supposed to be on the court. It's amazing," Wolfe said. 
That quality led Izzo to doing something he had never done before, and hasn't since. Halfway through Ishbia's final season at Michigan State, the Spartans head coach moved Ishbia to the first seat on the bench to be his right-hand man. 
"Our guys trusted in him so much and he had such a great pulse of our program and the team," Izzo said. "I thought he may want to get into coaching when he was done playing so I figured that could be a good way to get started."
Ishbia gave the coaching world some thought, going from a jersey in his senior year with the Spartans to a suit and tie as a graduate assistant for Izzo the following season.
"To be 22 years old and spend a full year with one of the best 10 people in the world at what he does," Ishbia said, "was something that helped me learn how to be a leader.
"I was able to really apply the 'why' with Coach Izzo — why he does things the way he does and how he runs his program," Ishbia said. "As a player, if the ball was on the floor and I didn't dive for it, he was on me right away. If Jason [Richardson] went and laid a shot in, Izzo would ask why he didn't dunk the ball. He instilled something in me, in all of us. He knew what I was capable of, but pushed me to my limits to be the best version of myself both on and off the court."
As much as Izzo gave Ishbia that opportunity, it was the reward for what Ishbia did behind closed doors during the Spartans' 1999-2000 national championship season. 
Cleaves broke his foot at the start of the season, and rather than shut himself down, the plan was to go through recovery "because we had our minds set on winning the whole thing." 
"Mat helped me so much through the recovery process, and I didn't even have to ask him; he just did it," Cleaves said. "We would simulate game scenarios and go 1-on-1 before and after practice. We spent hours in the gym getting me ready, and he pushed me hard. It was funny because sometimes Coach got worried with how hard we were going and how much trash Mat would talk to me. He was physical and mean, making it game-like. But he took on the task and ran with it. Mat embraced his role and never complained. He was one of the main reasons why I got back on track." 
Cleaves won Final Four Most Outstanding Player that April, and the Spartans won the national championship. Fittingly, it was Ishbia who subbed for Cleaves with seconds remaining. And it was Ishbia who attempted the final shot (a missed layup at the buzzer) in an 89-76 victory over Florida.
Mateen Cleaves gives Mat Ishbia credit for helping he and the Spartans prepare for a run at the national championship in 2000.
"You know, that was really fitting," Cleaves said. "I've played against Michael Jordan and Kobe Bryant. I've played alongside LeBron James. They all had a championship level of competitiveness. Mat Ishbia matches those guys in that category."
It's that attitude that led Ishbia five years ago to set a goal of Izzo-esque loftiness — to become the No. 1 overall mortgage lender in the country.
"At this time, we were way down in the lender rankings," Wolfe said. "You're sitting there thinking how we're going to achieve this outlandish goal. But once that plan got rolling, the more it came together, the more Mat made you believe that we could get to the top. That's just how he is. If he came to me and said he's building a rocket ship to head to the moon, I'd ask how I could help because I'm not betting against that guy to get us there."
In 2019, UWM hit $107.7 billion in mortgage originations, an all-time record in wholesale volume for a year. In 2021, Ishbia took UWM public in the largest SPAC deal in history at the time.
He's done all of this with Michigan State always on his mind, creating an office structure that is a reflection of what he learned in East Lansing.
"We implement a sports culture around here," Ishbia said. "We do not have employees at UWM. Everybody is a team member and everything we do is about being great teammates to one another. We have captains and coaching sessions. Our conference room is like a mini Breslin Center with the design of it. We have Michigan State colors." 
*** *** ***
Ishbia used his competitive edge in the mortgage world, but his love for basketball hasn't gone away.
"It started when I was about 7 years old," Ishbia said of his passion for the sport. "I just fell in love with it, and I loved watching Isiah Thomas. The way he led his team and his competitive nature made me look up to him. It made me want to get to the NBA."
Multiple sources have indicated to FOX Sports NBA analyst Ric Bucher that the expectation is Thomas, the two-time world champion and 12-time All-Star, will be hired by Ishbia to be a part of the Suns front office. Thomas is close with former Oklahoma City Thunder VP and Ishbia ally Paul Rivers, who has been rumored to be a candidate to join the Suns organization as well.
The interesting storyline to Ishbia's takeover is the exact timing of the transition ahead of the NBA trade deadline on Thursday, Feb. 9. With outgoing owner Robert Sarver still having some control over trade proposals — like the ongoing dilemma for Phoenix with Jae Crowder — according to reports, Bucher has been told by multiple sources that Ishbia will take over the Suns before the trade deadline. The NBA also has to make a special exemption with the transfer of ownership because it's something that normally does not happen in the middle of the season. This exemption is expected to be approved and completed by the league, according to Bucher's reporting.
Ishbia takes over a Suns franchise that is on the rise but needs a stable leader. He follows the ugly end to Sarver's time as head of the franchise after the 61-year-old was investigated for violations of workplace conduct, fined $10 million and suspended by the league. 
"People from Phoenix called me up and asked what Mat was like as a person," said Izzo, who has given motivational speeches to the staff of UWM at the company's campus. "I told them, most people would say cockiness is a part of being great and people of that status can be that way. Mat has a confidence about him, but the way he blends that with humility is what separates him. You just will not find guys at Mat's status who are as humble as he is every single day. He's never forgotten where he came from."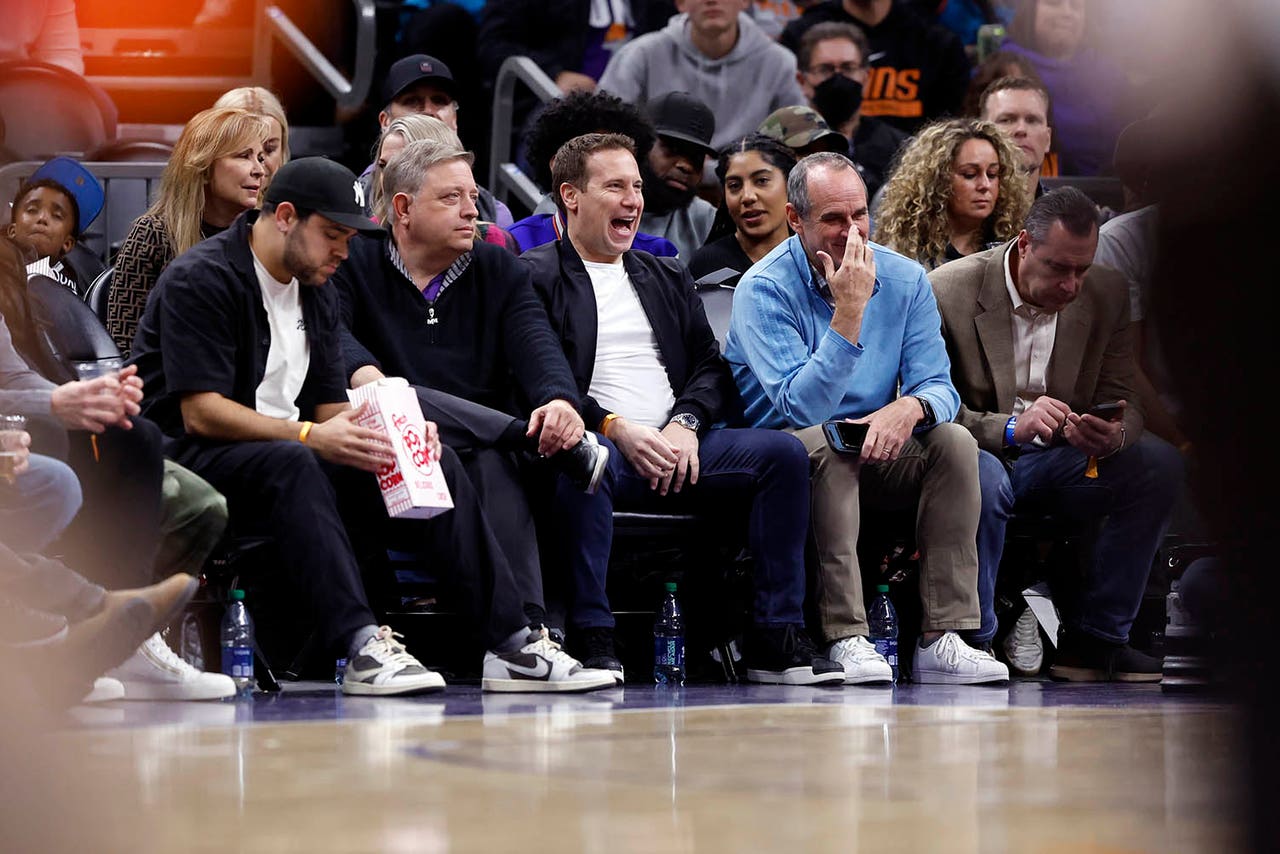 Says Tom Izzo of incoming Suns owner Mat Ishbia: "You just will not find guys at Mat's status who are as humble as he is every single day. He's never forgotten where he came from." (Photo by Chris Coduto/Getty Images)
The son of a fifth-grade teacher and a lawyer, Ishbia credits his parents for how they raised him and his brother, Justin, who also owns 22% of UWM.
"My parents taught us how to treat people," Ishbia said. "It was never about money. We were told if you treat people the right way, success will happen and the money will follow."
While Ishbia, who is worth $5.8 billion according to Forbes, has money at his disposal, there's a consensus from everyone in his circle: He's not taking over an NBA team to get a new toy. Rather, this is the former Michigan State walk-on's way of entering a new chapter in the sport he loves, and the way in which he could taste the championship feeling that he felt 23 years ago in East Lansing.
"He is not buying the Phoenix Suns as an investment," Wolfe said. "He is buying the Phoenix Suns to win an NBA championship. He sees a city and a team that has a really bright future, and I can promise you that the passion they have to win will have never been greater than with Mat at the helm." 
Ishbia will, of course, retain close ties to Michigan State.
Every summer, Ishbia and his family host around 200 members of the Spartans basketball community for a barbecue at his house. He's given millions to the university's basketball and football programs, and has developed Spartans for Life, a program for student-athletes to develop in their career field if they don't reach the pro ranks in their sport.
And as he takes over in Phoenix, he's still striving.
"You think about it, and this is a walk-on player who literally made the most of it all," Izzo said. "He's given me credit, but he deserves the credit. 
"Mat's hit on everything you would want to hit on thus far." 
John Fanta is a national college basketball broadcaster and writer for FOX Sports. He covers the sport in a variety of capacities, from calling games on FS1 to serving as lead host on the BIG EAST Digital Network to providing commentary on The Field of 68 Media Network. Follow him on Twitter @John_Fanta.
Top stories from FOX Sports:
FOLLOW
Follow your favorites to personalize your FOX Sports experience
---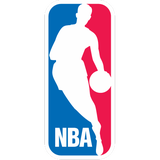 Get more from National Basketball Association Follow your favorites to get information about games, news and more
---
---