Enthusiasm, personality, responsibility. According to Beccy Gibson, managing director of marketing agency Tempt, these characteristics can give a small agency the edge in delivering results to clients.
We spoke to Beccy about life as a marketing agency founder and how Buffer helps her team keep their clients happy.
Tell me a little about your agency, Tempt, and how it came about?
I've worked both in-house and in agency teams for over ten years, working with a whole range of brands. We started Tempt in 2018 with a vision to build a boutique-style agency that creates a spark in the industry, is influential and works closely with brands.
Today we manage 10 clients from various sectors but mainly hospitality and leisure brands. Social media marketing is a big part of what we do for them, but we also help with PR, branding and events. It's an exciting time to be working with clients, especially hospitality brands that are coming out of a very difficult time with the pandemic. The macro environment still feels a little uncomfortable, but with quality creative and thoughtful campaigns there are many opportunities to make an impact.
The world of marketing agencies is a competitive space. How do you differentiate your own brand?
We are a small, but dedicated team, and our purpose is to deliver great results, with full enthusiasm and responsibility. Between the five of us, we have many years of experience in marketing and PR, and when you combine that with our client-focused attitude, we can really get the results our clients really want. Not only in terms of branding, but it also generates business impact and ROI such as bookings or sales. We try to bring this to every collaboration, along with new ideas and new approaches for the brands we work with. In general, our customers are happy because we are a team full of passion, personality and responsibility.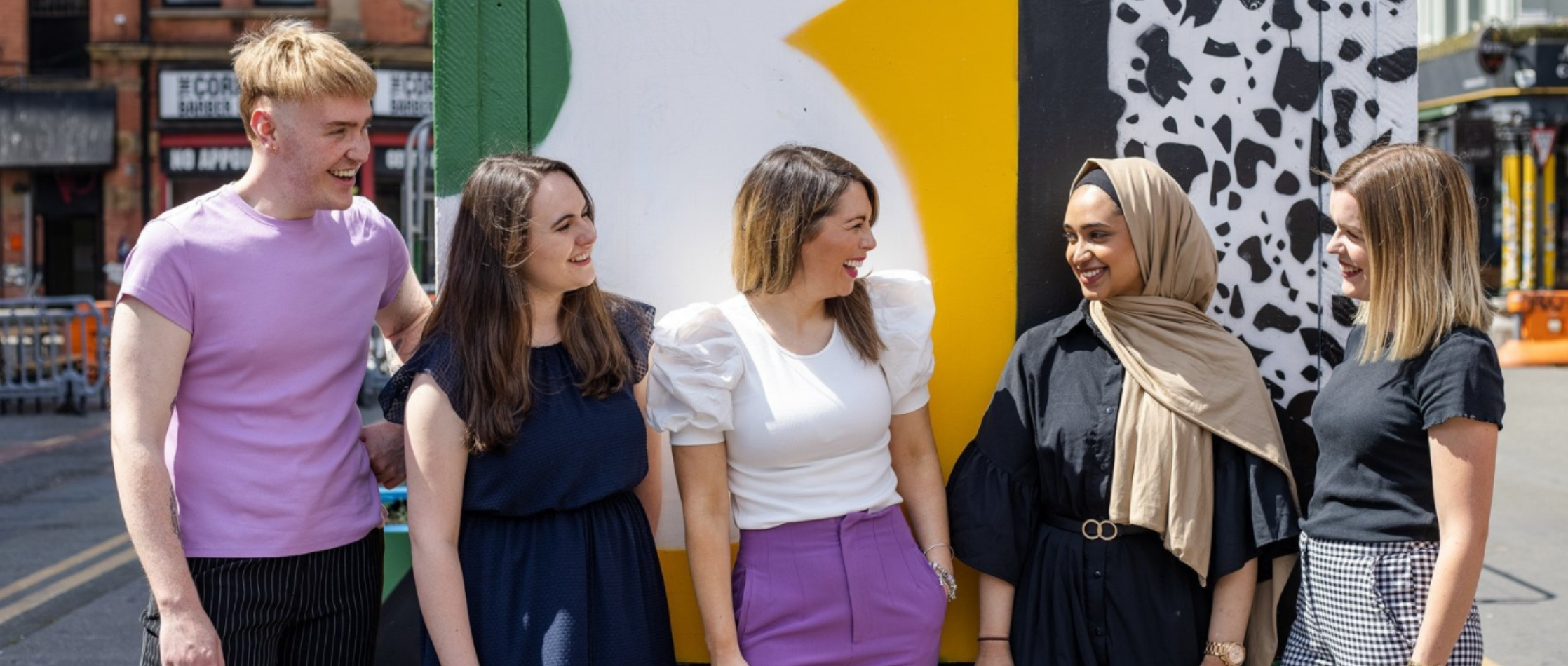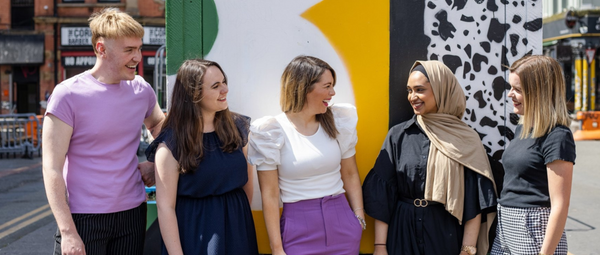 How does social media fit into the wider range of services you provide?
We know that social media marketing is one of the best ways to build a community around a brand and connect with potential buyers. But from content planning and creation to influencer outreach and day-to-day inbox management, the scope can be huge. Our strategic process involves auditing our clients' digital presence, helping them set clear goals, and then recommending content ideas for the most effective channels, laying the groundwork for growing their profiles. We support them in planning, creating content and managing organic and paid social media campaigns.
Why did you decide to use Buffer over other social media management tools?
Buffer as a social media management tool was our preferred choice as it allows us to manage all of our client's social media in one place. It is very simple and easy to use – the interface is nice. We use Buffer to schedule, interact, and pull analytics reports.
What role does Buffer play in your day-to-day life?
Buffer as a day-to-day tool is so important to us as it means we can manage all our clients' campaigns and allows us to plan content across numerous platforms well in advance. It has become a part of our daily work life and a go-to tool not only for programming, but also for client analysis and reporting.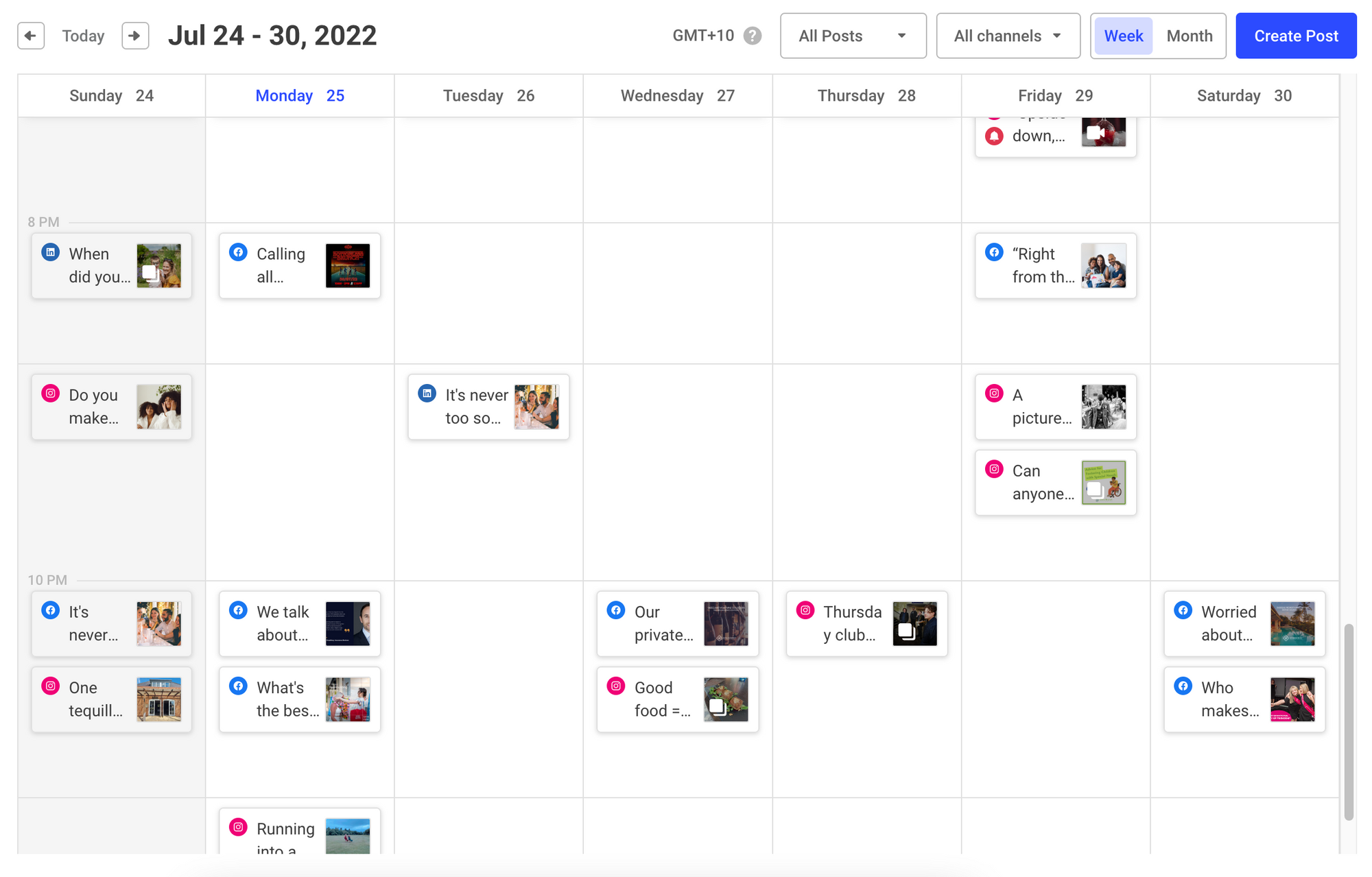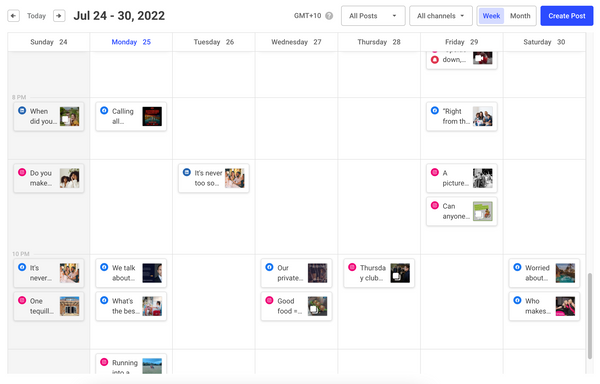 Do you have a favorite feature?
Personally, the Buffer analytics tool has become a huge asset to our social media management. Buffer Analytics allows us to track customer performance, analyze our posts, and report our results. This means we can be transparent with our clients and ensure our reports are clear and concise. Effective analytics reporting means we can take learnings and adapt our future content to reflect those learnings.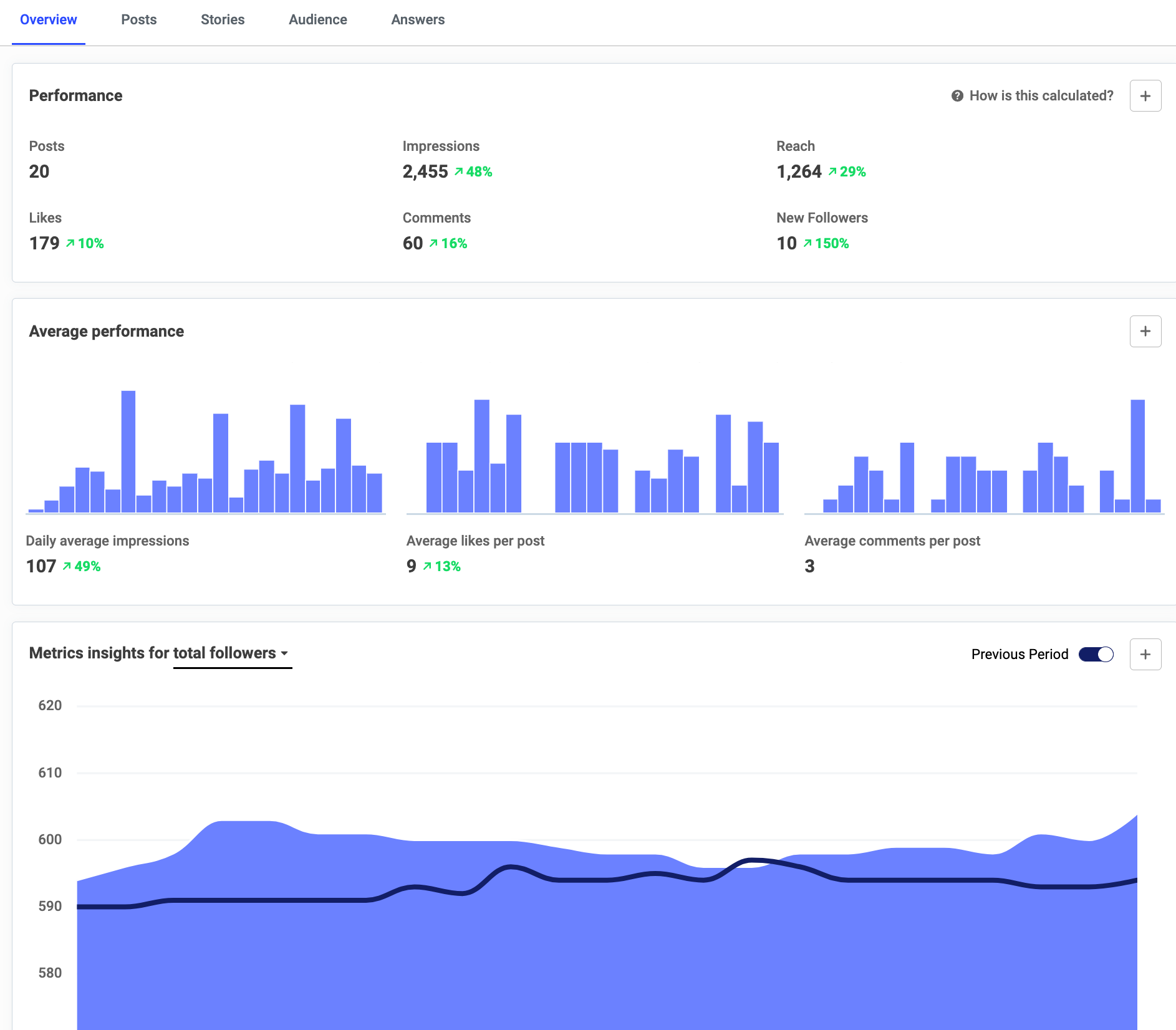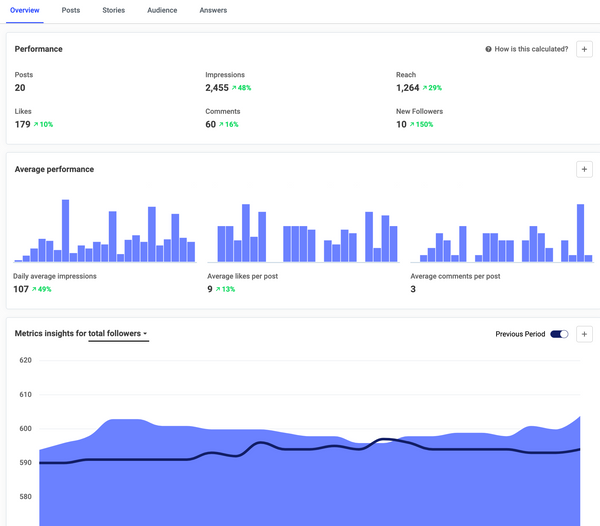 What is the most effective or interesting social media strategy you implemented this year?
From an organic perspective, our own rebranding campaign has been successful and well received. We've taken a very visual and informative approach to social media assets and have seen a huge increase in website traffic on the back end.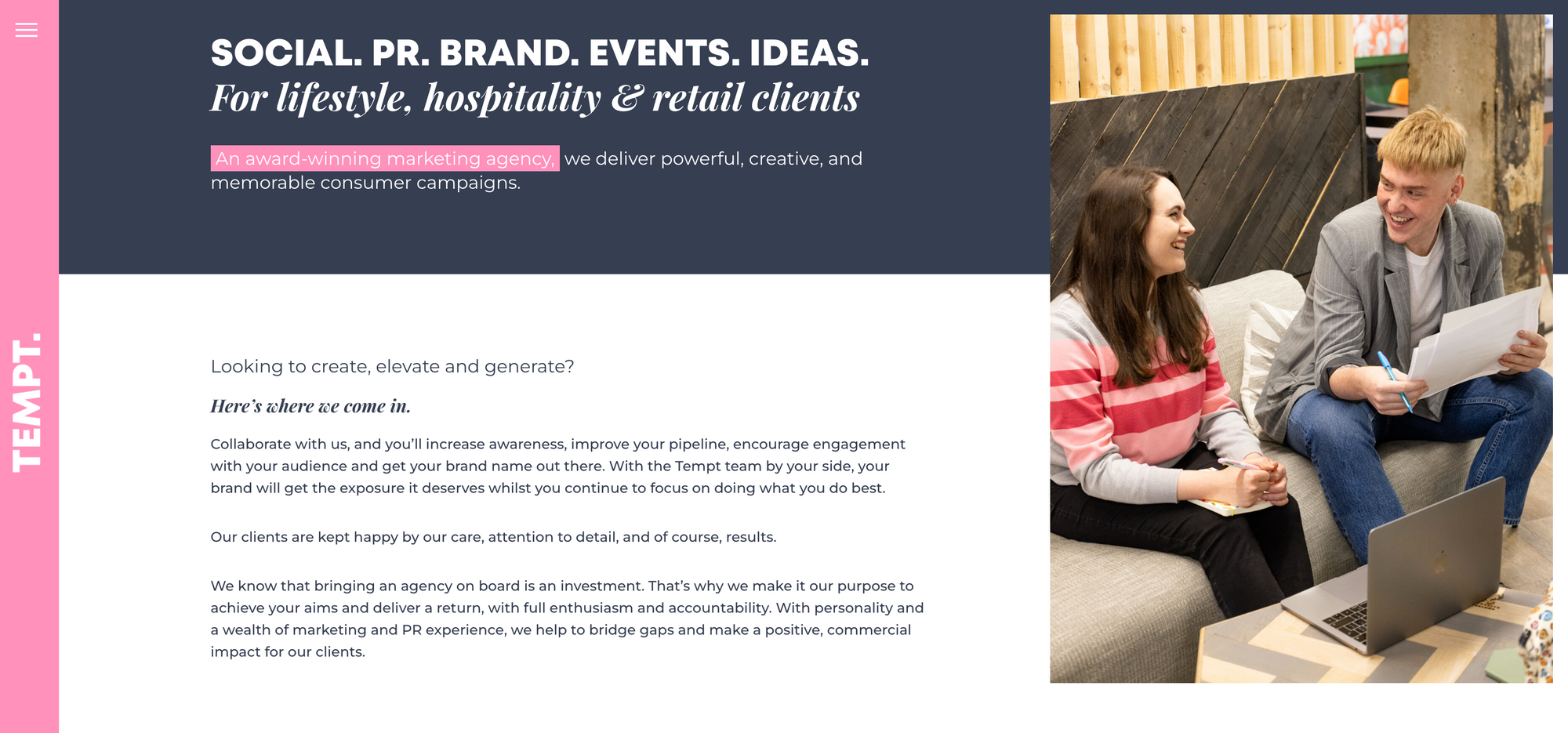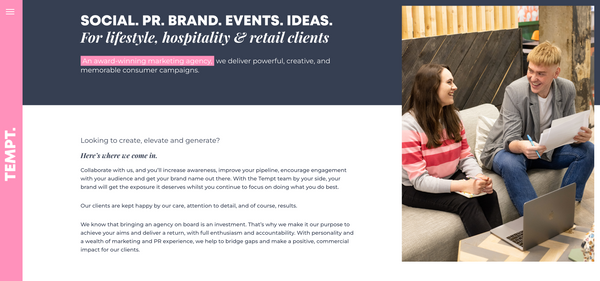 What is one piece of advice you would give to a social media marketer looking to start their own agency or freelance business?
The best advice I can give is to present yourself with purpose and make sure the client's expectations are set from the start. The scope of what social media can encompass is huge, there's a lot involved – it's all about outlining the finer details from the start with the client.
Looking for a better way to deliver social media results for your clients? Buffer has the most intuitive scheduling, engagement, and analytics features with agency-friendly pricing. Learn more at https://buffer.com/agency.