Michael Cohen
College Football and College Basketball Writer
COLUMBUS, Ohio — Tobin Anderson needed water, pleaded for it, screamed three times in the general direction of anyone who might be listening amid the sweat-soaked fray. Chaos swirled around him near the doorway to a rapturous locker room in the underbelly of Nationwide Arena: the inside noise reverberating from Anderson's undersized band of killers who slayed a literal and metaphorical giant to reach the second round of the NCAA Tournament; the outside noise whirring from a hive of support staffers, school administrators and social media creators who never dreamed they'd have material this rich.
Only once in history had a No. 16 scoffed away the odds to undercut whichever member of college basketball's elite was perched neatly atop its quadrant, a statistical impossibility until the University of Maryland-Baltimore County throttled top-seeded Virginia by 20 in 2018, the deluge of 3-pointers from a search engine sweetheart tearing through the halcyon days of invincibility like shrapnel. A five-year reprieve evaporated at 9:08 on Friday evening when 16th-seeded Fairleigh Dickinson besieged Purdue and its mountainous center, Zach Edey, with a tempest of speed and swagger and suffocating defense in a 63-58 win that bounced the Boilermakers in embarrassing fashion for a second consecutive season.
If last year's loss to No. 15 Saint Peter's was a blip, then this year's misstep against the Knights plunged head coach Matt Painter to his nadir. Goliath was felled. David moves on to face No. 9 Florida Atlantic at 7:45 p.m. EST on Sunday.
"What a night," Anderson said at the postgame news conference, his thirst finally quenched by an energy drink. "Incredible win for us. Incredible win for our program, our school. Hard to put it into words right now, honestly. It's hard to even — it just happened, right?"
It certainly did.
[FDU coach on upset: 'Did we really just do this?']
*** *** ***
When it finally ended, after the game-clinching free throws from Ansley Almonor sparked a building-wide F-D-U chant, after the visiting bench erupted as the buzzer sounded and the Boilermakers had slunk down the tunnel, after a joyous collection of Knights plastered their school's placard into the second round of a life-sized bracket, the whiteboards told the story of a night neither team will ever forget.
In Purdue's locker room, where reddened eyes and hushed voices captured the pain of a magical season gone awry, a two-foot chunk of the team's dry-erase board was missing, its surface ruptured by someone's angry hand or fist. And in the Fairleigh Dickinson locker room, where guards Grant Singleton and Joe Munden Jr. watched dozens of congratulatory messages flood their cell phones, a message in blueish-greenish marker was still visible from Anderson's pre-game speech.
"Play to Win," it said, and each word was underlined to further emphasize the point.
Almost nobody expected the Knights to win. These four days in Columbus were supposed to belong to Purdue, a No. 1 seed whose reward for securing both the Big Ten regular-season title and the Big Ten Tournament title was the chance to play its first- and second-round games fewer than 250 miles from home. The Boilermakers had one of the country's best players in Edey, a consensus All-American. They were led by one of the sport's most well-respected coaches in Painter, a man who's won 68% of his games across 18 seasons at his alma mater. Together they claimed to be fueled by the stomach-churning lessons gleaned from a disillusioning loss to Saint Peter's that forever fused Purdue to one of the all-time Cinderella stories. The biggest challenge, Painter said, was accepting how much harder the Peacocks had played and then ensuring it never happened again.
Even Anderson acknowledged at least a sliver of doubt when asked about a locker-room video that went viral after FDU beat Texas Southern at the First Four in Dayton earlier this week. The recording captured Anderson assuring his players that the more he watched Purdue on film, the more he believed the Knights could beat them.
"I'm not sure how much I meant it," Anderson said on Friday after upending the Boilermakers. "I wanted our guys to believe."
[March Madness upset tracker: How far can Fairleigh Dickinson go?]
He wanted them to believe the same way they had for months, all season, really, since the day Anderson, then 50 years old, was hired at Fairleigh Dickinson on May 3, 2022. Anderson had earned the respect of his coaching peers — Painter included — for grinding his way from one rung of the college basketball ladder to the next. From stints as a low-level assistant for schools most people have never heard of to his first head-coaching gigs at Division III schools Clarkson (66-67 overall from 1999-2004) and Hamilton (118-63 overall from 2004-11). From a nine-year run at Division II St. Thomas Aquinas (209-62 overall from 2013-22) to the first Division I job of his career for an FDU program that reached the NCAA Tournament six times between 1985 and 2019 but never advanced beyond the Round of 64.
To fill his roster, Anderson brought three players with him from St. Thomas Aquinas and entrusted them with cornerstone roles despite the significant jump in competition. He wanted Singleton, point guard Demetre Roberts and forward Sean Moore to believe in their abilities the same way they had against Division II opponents, even if Fairleigh Dickinson was the smallest team in the country with an average height of 73.4 inches. He preached scheme over size, heart over height, and his trio of transfers responded by scoring 39 of the team's 63 points against Purdue, including nine straight to end the game.
"At the beginning of the season, nobody probably thought we was going to get here," Singleton said. "New coach, new system, new players, you know, they thought it would take a while, probably take two or three years. But we always had the confidence that, you know, the first year we come in, we could make a run. It was very, very special."
*** *** ***
Of course, Fairleigh Dickinson's run from Dayton to Columbus comes with an unusual asterisk. The Knights entered the Northeast Conference Tournament seeded second and advanced to the title game against Merrimack, the league's regular-season champion. FDU lost, 67-66, but still received the NEC's automatic bid because the Warriors, who elevated to Division I ahead of the 2019-20 season, were in the fourth and final year of what the NCAA describes as a "transition period" during which teams cannot compete for NCAA championships.
"We all have a chip on our shoulder," Anderson said. "People say we shouldn't be here, we shouldn't be in the tournament — all that kind of stuff we have to listen to. We want to prove people wrong. I think people see now that we do belong."
That they belonged in the same universe as Purdue was anything but obvious when Edey, the 7-foot-4, 305-pound colossus entered the center circle for the opening tap. He dwarfed the man across from him — Almonor, a pseudo center for the Knights — by 10 inches and 86 pounds. When raised, his elbow shared an altitude with Almonor's forehead.
But as Anderson studied film of Purdue, he was reminded of something his father often mentioned while watching boxing. "Styles make fights," Anderson remembered him saying, and the stylistic differences between Purdue, which ranks 323rd nationally in tempo, and Fairleigh Dickinson, which distresses opponents with its havoc-inducing defense, were vast. Nearly everything FDU does well was a potential irritant to Painters' more regimented, more formulaic offensive approach.
They descended on Edey from all angles, buzzing Purdue's leading scorer and rebounder with wave after wave of ball-hawking defenders. There were possessions when Fairleigh Dickinson fronted Edey in the post and others when the primary defender played behind him. They alternated between doubling Edey before an entry pass was thrown and collapsing as soon as the ball entered the paint. They shuffled defenses from man to zone to some hybrid concoctions that took the Boilermakers time to decipher. So thick and invasive was the undersized swarm that Edey, who labored his way to 21 points and 15 rebounds, would have been forgiven if he'd lost his cool and swatted someone aside.
[Purdue shocked by FDU, biggest sports betting upset in tournament history]
"A lot of times they would have one dude guarding from behind and one dude basically sitting in my lap," Edey said. "They were full-fronting the entire game, made it very hard to get catches. They'd full-front and they would sit someone [else] underneath the rim, which makes it very hard to get catches and get into a flow and rhythm. Credit to them, they had a great game plan coming in and they executed it very well."
Painter's offense was further eroded by a full-court press that devoured freshmen guards Braden Smith and Fletcher Loyer, an oft-discussed potential weakness for a team with Final Four aspirations. Loyer's inability to handle the ball saddled Smith with solo press-breaking responsibilities. Time and again Smith's decision-making malfunctioned. He careened through double teams that poked the ball free for easy steals. He made ill-advised passes that were tipped and deflected. An unflappable poise that made him one of the best point guards in the Big Ten leaked all over the court as Smith committed a career-high seven turnovers — three more than he had in any other game this season.
Edey's gravitational pull on the defense afforded his teammates more open 3s than they could handle. Smith, Loyer and Mason Gillis combined for 21 attempts from 3-point range — nearly all of them in-rhythm, according to Painter — but failed to punish the Knights for daring them to shoot. Purdue missed 21 of the 26 shots it attempted beyond the arc against a defense ranked 353rd in the country for efficiency.
Angst became unrest and then unrest began to unravel. A simple pass slipped through Brandon Newman's hands and ricocheted off his head. Munden corralled the loose ball and soared to the hoop for a traditional three-point play. An easy rebound from a transition 3-pointer by Singleton caromed off the rim, smacked Edey in the face and landed out of bounds. When Gillis air-mailed a wide-open 3-pointer late in the second half, the assistant coach who called the play, Terry Johnson, wiped his grease board clean in disgust.
Purdue was on the verge of its fifth loss to a double-digit seed in the last 13 years.
"I think we got a little rattled," Loyer said. "We were a little panicked early on. But a game like that, you can't be panicked. You've got to go out there and let them know who's boss."
*** *** ***
One-point game. 54-53. Three minutes on the clock.
Plenty of time for someone to show someone else who's boss.
All day, Anderson said, friends and family members had been texting him video clips of speeches from the fabled sports films "Miracle" and "Hoosiers" to fuel the notion of a potential upset, to summon whatever 16-seed magic UMBC unlocked when it toppled Virginia in 2018. Anderson told reporters if Fairleigh Dickinson and Purdue played 100 times, the Boilermakers would probably win 99 of them. That's how good Painter's team was this season — though few people will see it that way now.
"Tonight's the one we had to be unique," Anderson said. "We had to be unorthodox. We had to make it tough on them. Just be different."
[2023 March Madness: Farleigh Dickinson's upset of Purdue shocks the world]
Different looked like Moore, a Columbus native, swiping the ball from Edey with 1:42 remaining and exploding to the other end of the court for a transition layup after a beautiful feed from Singleton. 58-53.
It looked like an unconscionable pick-and-pop 3-pointer from Moore on the next possession — the ball inching over the outstretched arm of Edey — as another pass from Singleton created space at the top of the key. 61-53.
And it looked like Anderson peeling himself away from his coaching staff's embrace to shake hands with Painter, a man whose offseason is suddenly in disarray. 63-58. Final.
"They played better than we did," Painter said. "They coached better than we did. And we have to sit in it. We gotta to face it. We've got to deal with it, and we've got to come back stronger. But that will take some time. That will take some time."
Seven minutes after the upset, after the court was cleared and the celebration roared into the FDU locker room, after beverages were sprayed and the reality of Fairleigh Dickinson's achievement began to set in, the original giant slayers posted a message on social media.
"WE HAVE A FRIEND NOW," the official UMBC athletics account tweeted.
They certainly do.
Michael Cohen covers college football and basketball for FOX Sports with an emphasis on the Big Ten. Follow him on Twitter @Michael_Cohen13. 
Read more:
FOLLOW
Follow your favorites to personalize your FOX Sports experience
---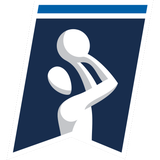 Get more from College Basketball Follow your favorites to get information about games, news and more
---