Eric Williams
NFC West Reporter
SANTA CLARA, Calif. — George Kittle has always had a taste for the theater.
Deep in a tight battle with the Dallas Cowboys, with the game tied midway through the third quarter, the San Francisco 49ers' star tight end pulled off one of those acrobatic plays he has a knack for when games are on the line .
On first-and-10 from the San Francisco 21-yard line, rookie quarterback Brock Purdy rolled left. But with his first two picks covered, Purdy dropped back across the middle of the field (an NFL no-no) and found Kittle being chased by Cowboys defensive tackle Neville Gallimore.
Purdy looked to carry it too much, but Kittle extended an outstretched leg. He touched the ball back to himself and it bounced off his face mask. Kittle then managed to track the ball down for a 30-yard gain, helping himself before being hit by cornerback Trevon Diggs.
Kittle was the last read of the progression but raced down the seam to find space as Purdy looked for another option.
'Everybody did their part' – Brock Purdy and George Kittle talk to Erin Andrews after advancing to NFC championship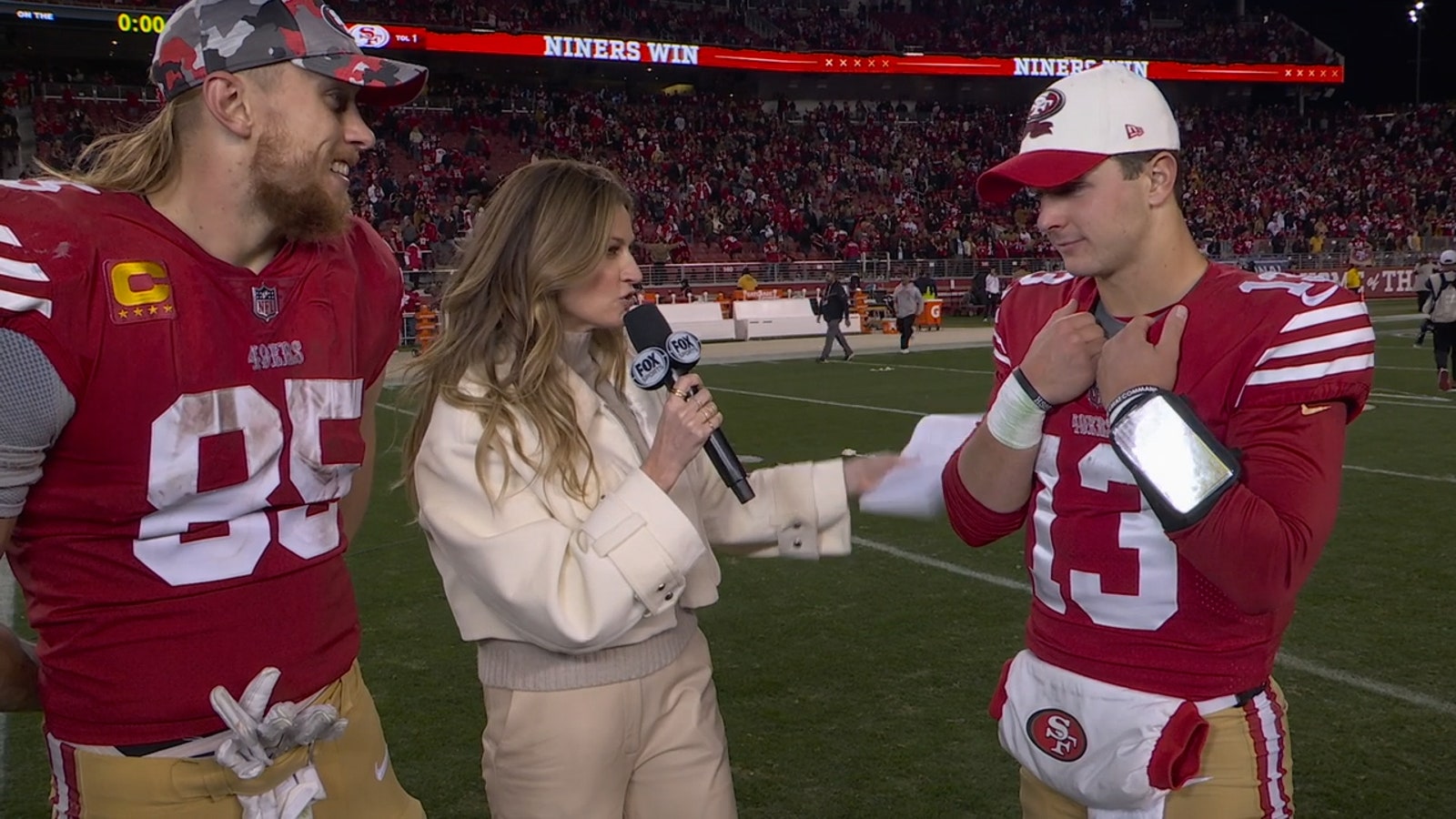 Erin Andrews spoke with George Kittle and Brock Purdy after the San Francisco 49ers' win over the Dallas Cowboys in the NFL Playoffs.
"I was just trying to be dramatic," Kittle said afterward. "It was just for TV, trying to get the ratings up."
Purdy had a different view.
"It felt like 10 seconds of babble, and I was like, 'Dude, man,'" Purdy said with a smile. "But he went down with it."
The play ignited a San Francisco offense. Seven plays later, Kittle celebrated on the ground as he drew a defensive holding penalty on Dallas safety Donovan Wilson.
Three plays later, running back Christian McCaffrey capped the game with a two-yard run for a score, throwing the ball over his head in celebration as San Francisco took a lead they would never relinquish.
And there was Kittle, tracking the ball like a punt, waving his hand for the fair catch, then handing the ball off to the best he ever did: Hall of Fame wide receiver Jerry Rice, watching from the stands.
"Why not?" Kittle said of his touchdown celebration. "And then I saw Jerry and I said, 'Jerry Rice gets the football.'
That touchdown helped the 49ers advance to the NFC Championship Game next week (3:00 pm ET next Sunday on FOX and the FOX Sports app).
Kittle led the charge on offense, finishing with a team-high five catches for 95 yards. He remains Purdy's security blanket. Since Mr. Regardless of taking over at quarterback, Kittle has a team-leading 31 receptions for 447 yards and seven scores.
Speaking of the Iowa State product, he improved to 7-0 as a starter since taking over for an injured Jimmy Garoppolo in Week 13. And he joined Joe Flacco and Mark Sanchez as the only quarterbacks rookie to win two playoff starts.
Purdy finished 19 of 29 passing for 214 yards. While Purdy didn't put up flashy numbers, he didn't turn the ball over either. This is a recurring theme.
"In playoff football, or any game really, you can't be throwing the ball (out) or throwing, none of that," Purdy said. "When there is so much at stake and everyone is playing their best football, every drive and every moment counts."
With the win, the 49ers advanced to their third NFC championship in the last four years under head coach Kyle Shanahan. San Francisco leaned on its defense in this one, holding Dak Prescott and a talented Dallas offense to one touchdown, 12 total points and 282 total yards.
The 49ers forced two Prescott interceptions and held Dallas to a 25-yard Brett Maher field goal when Ray-Ray McCloud fumbled a punt in his own territory early in the second half.
Defensively, Dallas did a great job of shutting down San Francisco's tight running game. But the 49ers stuck with him, grinding out 113 rushing yards, most of that coming in the second half.
"Some of those early two-to-three-yard runs late in the game turned into four-to-eight-yard runs, and that's a big deal," said McCaffrey, who finished with 57 yards rushing. "So sticking with it is important."
49ers running running back Christian McCaffrey beats the Cowboys for a touchdown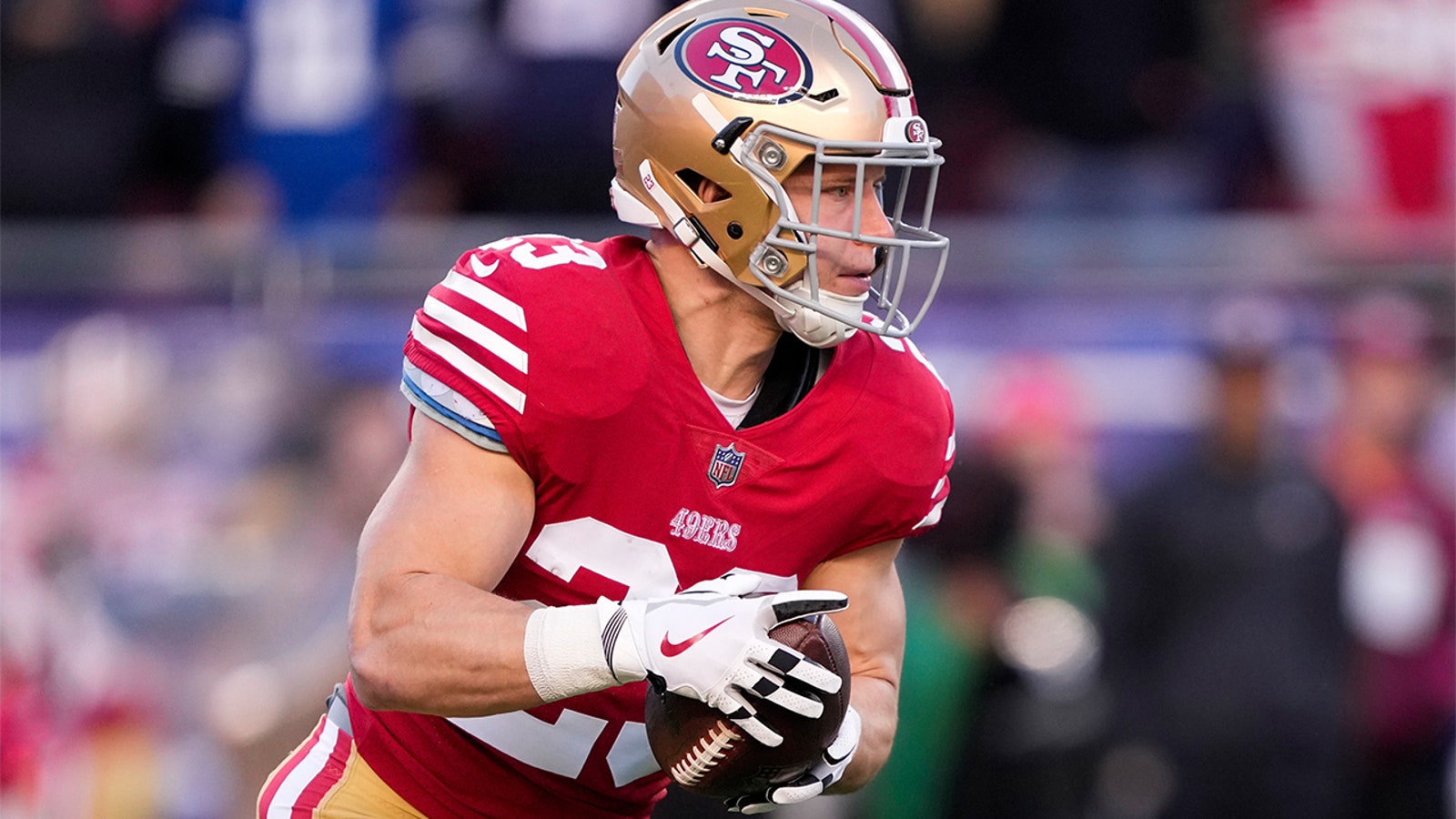 Christian McCaffrey's rushing touchdown in the fourth quarter helped seal a playoff win against the Dallas Cowboys.
San Francisco heads to Philadelphia riding a 12-game winning streak and looking to advance to the Super Bowl for the first time since the 2019 season.
"It's going to be awesome," Kittle said of next week's game. "You know how Philly fans love the opposing team and their fans. It's going to be cold and violent. It's going to be a blast."
Eric D. Williams has reported on the NFL for more than a decade, covering the Los Angeles Rams for Sports Illustrated, the Los Angeles Chargers for ESPN and the Seattle Seahawks for the Tacoma News Tribune. Follow him on Twitter at @eric_d_williams.
FOX Sports Top Stories:
FOLLOW
Follow your favorites to personalize your FOX Sports experience
---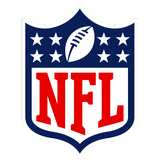 Get more from the National Football League Follow your favorites for information on games, news and more
---
---