The 2023 World Baseball Classic starts next week and FOX is the exclusive television home of the world baseball event!
Team USA won the last WBC in 2017 and is in Group C with Mexico, Colombia, Canada and Great Britain for this rendition of the tournament.
Here's how to watch the fifth edition of the WBC, as well as relevant details about the classic.
When does the World Baseball Classic start?
The WBC kicks off on March 7 as the Netherlands take on Cuba at 11:00 PM ET on FS1.

The games will run from March 7 to 21.
How can I watch the World Baseball Classic? What channel is it on?
The 47 games will be distributed between FOX, FS1, FS2, FOX Deportes and Tubi. All games can also be streamed online on the FOX Sports app.
Where will the games be played?
There are four locations for the WBC: Tokyo Dome (Japan), Taichung Intercontinental Stadium Taipei Dome (Taiwan), Chase Field (Phoenix) and LoanDepot Park (Miami).
What is the full schedule?
(All hours ET)
Pool A: Taichung Intercontinental Stadium Taipei Dome (Taiwan)
Cuba vs Netherlands, March 7 at 11 p.m

Panama vs Chinese Taipei, March 8 at 6am

Panama vs Netherlands, March 8 at 11 p.m

Italy vs Cuba, March 9 at 6 am

Cuba vs Panama, March 9 at 11:30 p.m

Italy vs Chinese Taipei, March 10 at 6am

Panama vs. Italy, March 10 at 11 p.m

Netherlands vs Chinese Taipei, March 11 at 6am

Chinese Taipei vs. Cuba, March 11 at 11 p.m

Netherlands vs Italy, March 12 at 7am
Group B: Tokyo Dome (Japan)
Australia vs Korea Republic, March 8 at 10 p.m

China vs. Japan, March 9 at 5 am

Czech Republic vs. China, March 9 at 10 p.m

Korea Republic vs. Japan, March 10 at 5am

China vs Australia, March 10 at 10 p.m

Czech vs. Japan, March 11 at 5 am

Czech Republic vs Korea Republic, March 11 at 10 p.m

Japan vs. Australia, March 12 at 6 am

Australia vs Czech Republic, March 12 at 11 p.m

Republic of Korea vs. China, March 13 at 6am
Pool C: Chase Field (Phoenix)
Colombia vs. Mexico, March 11 at 2:30 p.m

Great Britain vs. USA, March 11 at 9 p.m

Great Britain vs Canada, March 12 at 3 p.m

Mexico vs. USA, March 12 at 10 p.m

Colombia vs Great Britain, March 13 at 3 p.m

Canada vs. USA, March 13 at 10 p.m

Canada vs. Colombia, March 14 at 3 p.m

Great Britain vs. Mexico, March 14 at 10 p.m

Mexico vs. Canada, March 15 at 3 p.m

USA vs. Colombia, March 15 at 10 p.m
Pool D: LoanDepot Park (Miami)
Nicaragua vs. Puerto Rico, March 11 at 12 p.m

Dominican Republic vs Venezuela, March 11 at 7 p.m

Nicaragua vs. Israel, March 12 at 12 p.m

Venezuela vs. Puerto Rico, March 12 at 7 p.m

Dominican Republic vs Nicaragua, March 13 at 12 p.m

Israel vs. Puerto Rico, March 13 at 7 p.m

Nicaragua vs Venezuela, March 14 at 12 p.m

Israel vs. Dominican Republic, March 14 at 7 p.m

Venezuela vs. Israel, March 15 at 12 p.m

Puerto Rico vs. Dominican Republic, March 15 at 7 p.m
Quarter finals
Quarter-finals 1: Group B runner-up vs Group A winner, Tokyo Dome, March 15, 6am

Quarter-finals 2: Group A runner-up vs Group B winner, Tokyo Dome, March 16, 6am

Quarter-final 3: Pool C runner-up vs Pool D winner, LoanDepot Park, March 17, 7pm

Quarter-final 4: Pool D runner-up vs Pool C winner, LoanDepot Park, March 18, 7pm
semi-finals – LoanDepot Park (Miami)
Semi-Final 1: Winner of Quarter-Final 1 vs. winner of quarter-final 3, March 19 at 7:00 p.m

Semi-Final 2: Winner of Quarter-Final 2 vs. winner of quarter-finals 4, March 20 at 7:00 p.m
championship – LoanDepot Park (Miami)
Final: winner of semi-final 1 vs. winner of semi-final 2, March 21 at 7:00 p.m
More baseball from FOX Sports:
FOX Sports Top Stories:
FOLLOW
Follow your favorites to personalize your FOX Sports experience
---
WORLD BASEBALL CLASSIC trend
---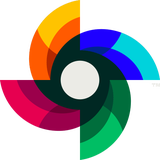 Get more from the World Baseball Classic Follow your favorites for information on games, news and more
---