Jake Mintz
FOX Sports MLB Analyst
ARLINGTON, Texas — A intricately detailed tattoo takes up most of Tommy Pham's left arm. 
Most of the body art is dedicated to his hometown of Las Vegas. It's what you'd expect: palm trees, the MGM Grand's lion statue and the city's landmark welcome sign. But toward the bottom of the patchwork is a large baseball, emblazoned with the phrase "Believe in Yourself" in cursive.
Much like Pham himself, the message is unambiguous, candid, honest, direct. A straightforward statement. And for the 2023 Arizona Diamondbacks, an 84-win team playing with the unbridled confidence of a generational dynasty, it's quite a fitting credo. 
And despite their gut-punch defeat to the Texas Rangers in Game 1 of the World Series, the D-backs kept on believing. Arizona took Game 2 on Saturday night by an emphatic 9-1 margin. Starting pitcher Merrill Kelly chucked seven spectacular innings. The Snakes' offense tallied 16 hits. Texas' home crowd hardly had an opportunity to cheer.
And Pham, 35, became just the 12th player in MLB history to go 4-for-4 in a World Series game.
"Good is the enemy of great" were the first words out of Pham's mouth when asked about his approach at the plate. "And that's a good book, too." 
Despite clubbing a solo homer in the series opener Friday, Pham was clearly unsatisfied with the rest of his offensive performance. He implied that in Game 1, he was trying to do too much, even telling FOX's Tom Verducci during the broadcast that he planned to "stick to the long ball approach."  
Pham would go hitless in his final three plate appearances.
On Saturday, his at-bats were more measured. After a swinging bunt single in his first plate appearance, Arizona's intimidatingly intense designated hitter rethought his strategy against Texas left-hander Jordan Montgomery. 
"Montgomery was throwing a really good sinker and changeup today," Pham said. "And I knew after my first at-bat, my approach wasn't going to work against him. So, I kind of had to go to plan B and work the right side to stay on that heavy sinker and that changeup. And it worked."
In his second at-bat, Pham poked a middle-away sinker down the right-field line for an opposite-field double. He would score Arizona's second run moments later on a Lourdes Gurriel Jr. single. Pham's third trip to the dish was identical to his second; a ground-ball double inside the first base bag. Pham completed the 4-for-4 day with a laser single up the gut in the top of the eighth.
Skipper Torey Lovullo insisted afterward that Pham has brought Arizona a lot more than just base knocks since coming over from the Mets at the deadline. 
"He goes out there and bangs out four base hits today and has a really good approach." Lovullo said. "But I think the thing he added was some toughness, some focus. And his ability to prepare became very contagious."
At this stage in his career, Pham is no longer the athlete or player he once was. After the St. Louis Cardinals stashed him in the minors for an insultingly long time — a decision that Pham believes stole away much of his prime — the twitchy outfielder burst onto the scene with a phenomenal 6.2 bWAR season in 2017. 
But over the past five years he has become a mercenary, often traded from doormat to contender to crush left-handed pitching and provide an unrelenting flavor of ferocity. Years have dwindled the quick twitch. He's no longer a speedster, or even a defensively productive outfielder. But while aging has robbed his body of the power and athleticism that enabled his ascension, Pham's focus and determination is as sharp as ever.
Tommy Pham talks D-backs' win: 'We knew we had to get a win today'
His pregame routine — which involves an extensive contact-lens procedure meant to help Pham with an eye condition — is incredibly methodical. You will not see him laughing or joking before or during a game.
"He's a very intense competitor with zero room for nonsense," Lovullo said. "And I think that personifies who we are when we get between the white lines at 7:05 every night."
D-backs pitcher Zac Gallen told Fox Sports: "There's always that thought in the back of your mind 'man, he's intense, is he gonna come in and just kick somebody's ass?' Who knows?" 
The Diamondbacks have adopted aspects of Pham's legendary intensity, but the 35-year-old is not a typical clubhouse leader. He is far from what ballplayers would call a "rah-rah guy." Pham's top priority is performing at the plate. Everything else is noise. Think of that hyperfocus as other-centered selfishness.
"Day to day, I don't think about [winning a World Series]," Pham explained postgame "I'm more in the moment, the preparation of what I need to do today to be better to help the team win."
On Saturday, Pham's four hits were more than enough.
Jake Mintz, the louder half of @CespedesBBQ is a baseball writer for FOX Sports. He played college baseball, poorly at first, then very well, very briefly. Jake lives in New York City where he coaches Little League and rides his bike, sometimes at the same time. Follow him on Twitter at @Jake_Mintz.
Flippin' Bats: 
---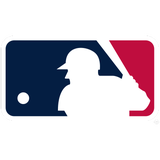 Get more from Major League Baseball Follow your favorites to get information about games, news and more
---