I have $2 million in stocks, mutual funds and exchange-traded funds, $500,000 in retirement funds and $250,000 in cash. I have no debt other than two properties valued at about $300,000 each. The mortgage on one is almost paid off, and although the other one has a while to go, they are rental properties so they pay for themselves. I also hold the majority share of my parents' home after my mother passed away. It's valued at about $500,000, but I can't touch that unless my siblings agree to sell. 
"'I've had lots of hard lessons along the way, but I'm proud I'm a self-made millionaire without the help of anyone, especially my family.'"
I grew up dirt-poor, so I started saving and investing when I was 17. I've had lots of hard lessons along the way, but I am proud I am a self-made millionaire without the help of anyone — especially my family. I have $3 million in assets, and I just turned 43. However, I was just notified that I am being laid off in three months after almost 25 years. I will have a pension of about $66,000 before taxes. I am married — unhappily, but that's a different problem — with two young children, ages 3 and 1. 
So before the end of the year, I will no longer have a job, and I will likely need to find a new home and move, as I was only in this neighborhood for the job. My wife wants to live in New York City, but $3 million won't go as far in the Big Apple! I've worked hard so that my children will have it easier, but I had originally planned on retiring in five years. Once I reach 59 1/2, I can draw from my retirement funds, which will be another $20,000 annually, but that's still over a decade away. 
Initially, I was stressed and nervous about finding a new job and starting over, but after some thought, I figured, "Why not really retire, FIRE?" Should I live off the dividends and interest drawing 4%, or should I continue the stressful grind and find another job for a few more years?
Lonely Scrooge
Dear Lonely Scrooge,
Earth — population 4 people. Let me explain.
You are making a decision for four people, not just one: you, your wife and your two young children. The average cost of raising a child in the U.S. is $20,000 a year, according to some estimates, and that does not take into account the cost of college. Assuming you are contributing to a 529 tax-advantaged college savings plan, keep doing that. If not, consider starting one. The longer you can maintain your portfolio, the better. Stocks, like housing, are long-term investments.
You could retire early, if it were just you, but there are a lot of variables that will affect your ability to have a long and happy retirement. First off, you say your marriage is not exactly a happy one. If you and your wife live together for the rest of your lives — unhappily ever after — it would probably make for an easier retirement, at least financially. If you divorce, you would likely have to give up a large portion of your wealth. In fact, some studies suggest divorcing partners end up giving up significantly more than half of their wealth.
But there's lots of good news here. You have two rentals, a share in a family home — which your siblings could decide to buy you out of — $2 million in stocks, mutual funds and ETFs, $500,000 in retirement funds and $250,000 in cash. Certainly, many Americans would be happy to have that much by the time they retire. You have done a lot by the age of 43, but I urge you not to allow the job loss to bring you down. You have not even entered your peak earning years.
"A person who has made it to 43 with so much cash under their belt may get bored easily. Golf courses, after all, only have 18 holes."
The reason for embracing FIRE — "financial independence, retire early," for those who are not familiar with this optimistic acronym — is to spend quality time with your family. This may or may not have a positive effect on your marriage, and your children will soon be starting school. A person who has made it to 43 with so much cash under their belt, I assume, may get bored easily, and might start to get restless with 30, 40 or more years of life ahead of them. Golf courses, after all, only have 18 holes.
I asked Paul Karger, co-founder and managing partner of TwinFocus, a wealth advisory firm in Boston, about your predicament. "You must balance this with the very real risk that inflation erodes your purchasing power over time and the portfolio will not be able to support your personal expenditures," he says. Otherwise, you will have to increase the risk profile of your portfolio beyond your comfort level. "That is by no means a prudent, or advisable, solution," he says.
He too says you should let your portfolio grow. You can currently earn more than 4% in long-term U.S. Treasury bonds, he adds. "For various macroeconomic reasons, we have been encouraging clients to consider lengthening the duration of their bond portfolios, as the rates on the longer end of the yield curve have been increasing. A healthy allocation to stocks via mutual funds and ETFs should provide a partial offset to inflation, as should your real estate investments over time."
Here's a compromise: Why not take a break from work for a while and use this time to figure out how you would like use your personal time, and to look at ways — perhaps marriage counseling, although that is not a cure-all in itself — you might improve your marriage? Has your wife changed? Have you changed? Have you both changed? Have you both stayed stuck in a rut? Were you compatible at the beginning? Your focus now is probably on raising your young children. Have you given enough time for each other?
Taking, say, a year off — while applying for jobs and looking into other business opportunities — will also give you perspective on your work-life balance, something millions of people can relate to since the pandemic. You may wish to go back to college, or you might decide that your working life was not so bad after all and say, "Hey, I had a good life, and I took it for granted. I want that life back."
You probably never thought you'd see the day when a $3 million man would be asked to not give up on work, but here we are.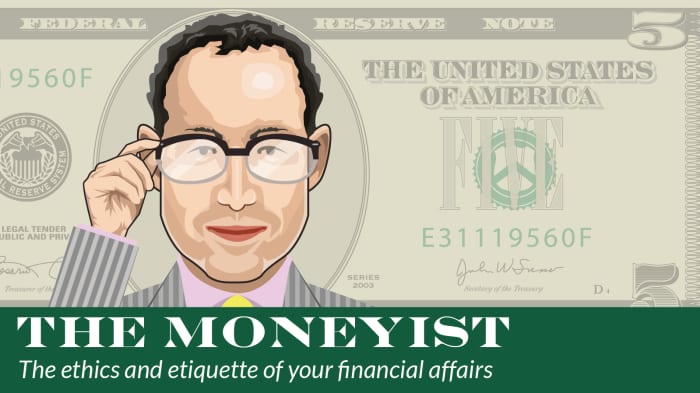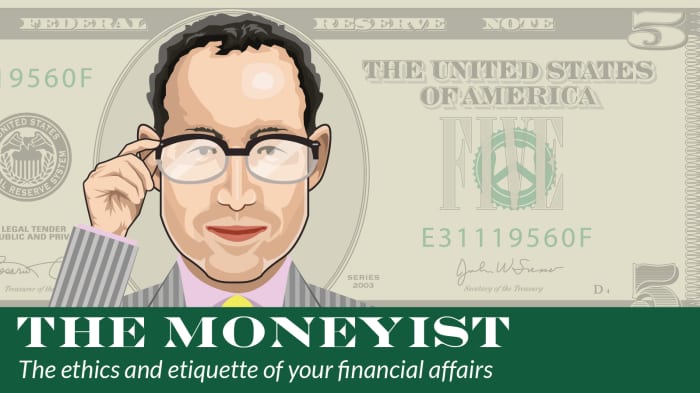 Readers write to me with all sorts of dilemmas. 
By emailing your questions, you agree to have them published anonymously on MarketWatch. By submitting your story to Dow Jones & Co., the publisher of MarketWatch, you understand and agree that we may use your story, or versions of it, in all media and platforms, including via third parties.
The Moneyist regrets he cannot reply to questions individually.
More from Quentin Fottrell:
Do children get 529 accounts in a divorce? My in-laws opened two plans for our kids, but their marriage is on the rocks. 
My husband and I have $6 million in retirement and zero debt. What do you recommend for the couple who has everything?
Our older son, 37, is an artist and puts $1,000 a month on our credit card. Our other son, 35, is self-sufficient. Is that unfair?