Damian Lillard added to his list of accomplishments Sunday night, injecting more juice into his argument as one of the best shooters in the game.
The Portland Trail Blazers star scored 71 points to lead his team to a 131-114 win over the Houston Rockets. He scored 41 points in the first half, including 16 points in the final 4:15 before halftime.
On Monday's "Undisputed," Shannon Sharpe was asked how impressed he was with the performance on a scale of 1 to 10. He responded by saying, "A hundred? A thousand?" before making an even bolder claim about Lillard.
"I'm probably going to say something that you're not going to agree with," Sharpe told his co-host, Skip Bayless. "But of all the great shooters — Steph Curry, Klay Thompson, Larry Bird, Reggie Miller — if you ask me, 'Shannon, you need a shot to win the game, [who are you picking?' I'm going to take [Lillard]."
Sharpe explained that Lillard doesn't get his fair share of respect because he's playing in the shadow of another all-time great, comparing it to other quarterbacks who haven't gotten respect in recent years because of the dominance of Tom Brady.
"It's incredible, [especially] for a guy his size," Sharpe said. "Because of the era he played in … he's not going to get the credit he deserves as a shooter because he happens to be in the same era as who? Stephen Wardell Curry. This young man can shoot the basketball. [Sunday] night, it was in full display.
"… The way he can shoot, catch and shoot, shoot off the dribble, put it on the floor and get to the mid-range, we saw him. [Sunday] end the night on the edge. It sank [on someone]. Of the eight players who scored at least 70 in a game, he had the highest true shooting percentage of them all. He had a true shooting percentage of 80.4. … I might have gotten 80 [points] if they hadn't started to double it coming out of the break."
As for Bayless, he said he wasn't all that impressed by Lillard's performance. He noted how he faced a Rockets team that has a league-worst 13-47 record and allows the most 3-pointers made per game (15), adding that the Trail Blazers also haven't been great this season with a Record 29-31.
However, Bayless gave Lillard his due as an all-time great shooter.
"I'll give you an all-time great here: Damian Lillard is the best shooter from deep I've ever seen," Bayless said. "I'm talking about deep 3s, logo 3s — they shoot effortlessly. They shoot like free throws, and he has a little more range than Steph Curry because he's a little stronger than Steph."
Sunday's game did indeed feature some legendary deep shots from Lillard. He made five of eight attempts from 30 feet and beyond, adding more clips to his already memorable highlight package of all deep 3s.
FOX Sports Top Stories:
---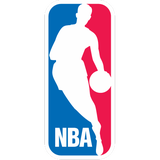 Get more from the National Basketball Association Follow your favorites for information on games, news and more
---