David Helman
Dallas Cowboys Insider
Beauty really is in the eye of the beholder, or the ball carrier for that matter.
It seems like we had to have a referendum on the value of runners every few years or so. Over the past decade, we've seen it bounce from an undervalued position to a hot commodity and back again.
Sitting here on the cusp of a new league year, it's hard to feel like the backs are winning the fight right now. Several of the league's highest-paid running backs are potential busts, while others have uncertain futures. Packers pro Aaron Jones has already taken a pay cut earlier this offseason, while Buccaneers running back Leonard Fournette has been informed of his imminent release. one of the juicier gossip The result of the NFL Scouting Combine is that Tennessee is willing to trade Derrick Henry.
But with all that said, it only takes one team to decide that the price is right. Speaking of trades, San Francisco recently dealt four draft picks for Christian McCaffrey, big contract and all, in a trade that helped the 49ers reach the NFC Championship Game. Two of the 2022 Pro Bowlers, Miles Sanders and Saquon Barkley, appear to have big paydays in free agency in just one week. And two franchises have already made significant short-term investments at the position, with Las Vegas tagging Josh Jacobs and Dallas tagging Tony Pollard at a hefty $10.09 million.
Honestly, no team better encapsulates the current running back landscape than Pollard's.
The Cowboys clearly aren't blind to the effect Pollard had on their offense in 2022. With the biggest workload of his career, Pollard finished third in the NFL in yards per carry and fifth in rushing yards in en route to his first 1,000-yard season. and his first Pro Bowl bid. Given the Cowboys' struggles to find reliable playmakers on offense, it's understandable that they would pay top dollar to keep him in the fold. The fact that they would even after Pollard sprained his ankle and broke his leg in the season-ending loss to San Francisco underscores the point.
At the same time, the Cowboys can trace a good portion of their current financial woes to a different running back contract. It hasn't even been four years since they signed Ezekiel Elliott to a six-year, $90 million extension. In fact, since they re-signed Elliott well before his rookie contract expired, the three-time Pro Bowler has only played two of those six additional years.
As good as they felt about it in 2019, the situation looks untenable heading into 2023. While he averaged a career-worst 3.8 yards per carry last year, the cap Elliott's salary of $16.7 million is the largest in the league among running backs. and the fifth-most on his own team, trailing only Dak Prescott, DeMarcus Lawrence, Zack Martin and Tyron Smith.
Nick's early NFL levels
Nick Wright, Chris Broussard, Kevin Wildes and Greg Jennings reveal the all-too-early edition of Nick's NFL Tiers featuring all 32 NFL franchises.
It's a strange thought, but the Cowboys will likely pay Pollard $10.09 million while forcing Elliott into a massive pay cut or releasing him outright. To take it a step further, how ironic would it be if they settled on a long-term extension with Pollard while dealing with the aftermath of Elliott?
This is unlikely to manifest itself any time soon. The deadline to sign a long-term tagged player isn't until July 15, which provides plenty of time for negotiation.
Still, there's all the potential in the world for a running back resurgence, even if situations like Elliott's remind us of the pitfalls. Jacobs has every right to demand top dollar from the Raiders, having won a career title at age 24. Coming off a 1,300-yard, 10-touchdown season, Barkley's scoring potential will also be a central story in the league's new year. .
Then there's the new crop of talent. As our Ralph Vacchiano recently detailed , NFL teams have been reluctant to use top draft picks in recent years. But if ever there was a running back talent to buck that trend and get him highly drafted, it's Texas standout Bijan Robinson. And even if Robinson slipped a bit in the draft order, it doesn't have to hurt his long-term prospects, as Jacobs, who was once the No. 24 overall draft pick, can attest.
Robinson will have a chance to be the next turning point in the discussion. Because, again, we're bound to repeat the topic at least once every few years. Until then, we're about to get the latest read on how much the NFL likes or dislikes its ball carriers. One way or another, it looks like this batch of results will be particularly revealing.
David Helman covers the Dallas Cowboys for FOX Sports. He previously spent nine seasons covering the Cowboys for the team's official website. In 2018, he won a regional Emmy for his role in the production of "Dak Prescott: A Family Reunion" about the quarterback's time at Mississippi State. Follow him on Twitter at @davidhelman_.
FOX Sports Top Stories:
FOLLOW
Follow your favorites to personalize your FOX Sports experience
---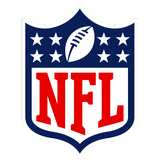 Get more from the National Football League Follow your favorites for information on games, news and more
---