Yaron Weitzman
FOX Sports NBA Writer
At 10:53 a.m. on Feb. 3, Jacque Vaughn turned on his Zoom camera for a one-on-one interview with a reporter. We'll get to why the exact time and date are relevant in a bit. In the meantime, all you need to remember is that this was back when the Brooklyn Nets were a championship contender, and Vaughn, it seemed, had not only helped salvage the franchise's title hopes but also, its super-team model.
He had taken over the team in November after a 2-5 start to the season — coupled with a first round sweep in last year's playoffs — had led to the firing of Steve Nash. The Nets had considered going outside the organization for Nash's replacement before tabbing Vaughn. Not long after, they reeled off 18 victories over the course of 20 games, a stretch that propelled them to within a game of the top spot in the Eastern Conference. 
Here was an absurdly talented yet equally mercurial roster that, since landing Kevin Durant and Kyrie Irving in 2019, had been in desperate search of a leader capable of stabilizing the group. Vaughn's approach and demeanor appeared to be the answer. 
"I felt like we didn't have an identity to start the season," Kevin Durant told reporters in December, adding: "We have that belief in whatever Jacque tells us."
So on that February morning, Vaughn answered questions about all this. How his focus upon taking over had been on stripping the playbook down. And how he'd emphasized fundamentals, like boxing out, ball movement and proper position when playing help defense. But also how what he had really honed in on — and the part of being a head coach that it's clear interests him most — was connecting with his players as people. And whether, after being fired by the Orlando Magic in 2015 following a disappointing stint over two-plus years, he had worried that he might not ever get another head coaching shot. And how he'd managed to persevere despite seemingly enduring years of rejection, including by his own employer.
"I think I got to a place where I really said in my mind, 'I'm gonna be the best assistant coach I possibly can be,' and be all about enjoying the now," Vaughn said before echoing some of the introspective language of self-help and leadership books he devours. "Just pour into whatever situation you're in. That's kind of how I was when I was thinking about if I was gonna get another shot. Because who knows what tomorrow brings."
The interview ended at 11:17 a.m. Two hours and 36 minutes later, The Athletic reported that Irving had requested a trade. Within a week, both Durant and Irving were gone and the Nets, clearly turning their focus toward the future, seemed poised for a nosedive.
But a funny thing happened: The Nets kept hanging around. Then they won six of their last 10 games to secure the sixth seed in the East. Incredibly, they finished this regular season with one more victory (45) and a higher playoff seed than they had last season with all their stars. On Saturday, they will open their first-round series against the Philadelphia 76ers.
Vaughn, the steady hand through the upheaval, received a multi-year contract extension in late February. Just like that, he'd gone from — as he described it during a November news conference after having his interim tag removed — "the write-in candidate" to the man tasked with constructing the foundation of the Nets' post-super-team future. 
"As soon as you think you have things figured out, you don't," he said during a second interview last month. "Like, look at our last interview. We thought we were streamlined and ready to roll, and you had a great story and then look what happened? Literally that same day. Like, are you kidding me?" 
A large smile stretched across his face. 
"It's a perfect example right there." 
* * * 
It's hard to picture it now, given how genuine and — to use one of his favorite words — vulnerable he is these days, but back in 2012 Vaughn was unsure of what kind of coach he wanted to be.
He was just 37 years old at the time, just three years removed from retiring after 12 NBA seasons, mostly as a backup point guard. He had spent his final on-court years in San Antonio, where he was knighted by Gregg Popovich and hired as an assistant coach, making him a hot commodity. The Magic, having recently lost Dwight Howard and looking to rebuild around youth, pounced.  
"I was young and trying to prove to the other coaches, to the organization and to everyone, that I deserved to be a head coach," Vaughn said. "I had an image of what I thought a head coach looked like and was trying to be that."
He spent large chunks of games sitting expression-less, displaying little of the "fiercely competitive" side that friends swear he possesses and that you can see while watching him jump and prance and call quick timeouts on the sideline today. He often let his team play through cold stretches, like Phil Jackson. He was guarded with the media, and in the locker room, presenting himself as a buttoned-up, serious man. 
"He was always a great motivator for the group, and he worked his ass off," said 76ers forward Tobias Harris, who played for Vaughn in Orlando. "But he treated us on a mature level, like we were a veteran group, because that's what he envisioned. And when you have a bunch of young guys who are trying to get established in the league, it's tough." 
Vaughn went 58-158 in Orlando and was fired midway through the 2014-15 season. No other head coaching offers came. He returned to San Antonio to work as a scout, then a year later he was hired by Sean Marks, another Spurs disciple who had since become GM of the Nets, to serve as the lead assistant to head coach Kenny Atkinson. 
Free of the responsibilities of a head coach, Vaughn was able to be himself. "To be as honest and reliable as he is as a person is very, very rare," Marks said. 
Unlike other former NBA vets, he rarely talked about his own playing days. "A lot of guys live in the past," said Cleveland Cavaliers swingman Caris LeVert, who spent four seasons with Vaughn in Brooklyn. "He was never that kind of guy. He was always about us." 
Unlike other former head coaches-turned-assistants, he never tried grabbing the reins. "He understood what his role was," said a former Nets coach, "and it was clear that not only was he completely content with it, but he took pride in it." 
"There was never a moment," said former Nets forward Ed Davis, who played in Brooklyn in the 2018-19 season, "where it was like, 'Oh, he's trying to outshine Kenny and be the head coach.'"
What he was, though, was a good coach. "He's a forever learner," Marks said. "He's like a sponge." Atkinson has credited Vaughn with helping build the team's successful player development program. In both practices and meetings, Vaughn had that innate feel for when and how to speak. "His ability to read a room and be quick with his message is special," said another former Nets coach. He wasn't afraid to get weird, either, like the time in 2019 when, the morning after a coaches' meeting in which one assistant joked that maybe some literal signs could help remind the players to guard the 3-point line late in games, Vaughn showed up in Atkinson's office with a piece of oak tag adorned with a picture of Dennis Scott — a former NBA player known for his shooting — covered up by a red "prohibited" symbol to hold up during games. 
"He was like, 'This is kind of crazy, but it's kind of fun and I think it can help us,'" recalled a former Nets coach. 
Vaughn rarely opened up to colleagues about his time with the Magic. Both he and friends say his interest was more in reflecting on the experience and learning where he could grow. He read the book "Failing Up," written by the actor Leslie Odom Jr. He jotted down notes on what he believed went right and wrong. Eventually, he came to a conclusion. 
"There were times where I just wasn't being me," he said. "I needed to get back to being my genuine self." 
He decided he'd never let that happen again, no matter the situation, no matter the team, no matter the job. 
* * *
In September 2020, Vaughn interviewed for the Nets' head coaching job for the first time. He'd taken over the previous season on an interim basis after Atkinson had been fired, and impressed people within the organization and around the NBA by leading a star-less, makeshift Nets squad (Lance Thomas! Chris Chiozza! Tyler Johnson! Timothé Luwawu-Cabarrot!) to a 5-3 record in the bubble without Durant and Irving. But the Nets' stars wanted a fellow star brought in to lead them, so Steve Nash was hired. As Marks said recently, "JV did an incredible job in the bubble. But the team in the bubble was a vastly different group than the one we were moving forward with."
Most coaches, if passed over by their employer, would have left for a new job. Vaughn stayed. Part of that, he has said, was because, "I wanted to finish something that I started." More than that, according to Vaughn's friends, he had two teenage sons who had made Brooklyn their home, and he was wary of uprooting them. 
Under Nash, who had never coached before, Vaughn continued in a similar role. He helped organize coaches meetings. He coached the defense. He worked closely with the team's younger, non-stars, earning their trust and respect. 
"When I was struggling my first year there, he'd always come to me and ask how I'm doing, how my family's doing, and remind me to be patient and that my time would come," said Bruce Brown, who played in Brooklyn from 2020-22. Yet Vaughn also recognized that sometimes a harsher tone was required. 
"He'd challenge people all the time, including our stars," Brown added. "And if he did yell, you knew that that meant you had probably messed up, and that he meant well by it."
The following offseason, in the summer of 2021, Vaughn interviewed with the New Orleans Pelicans for their vacant head coach position. The team's decision makers, according to an NBA executive familiar with their thinking, liked him. Vaughn, however, removed himself from the process, for the same reasons he'd remained in Brooklyn the previous year — he wanted to win a title with the Nets and again didn't want to move his family.
A little over a year later, the Nets again had an opportunity to hand Vaughn the keys. Again, it looked like they'd go another direction. Just two hours after Nash's firing was announced, ESPN's Adrian Wojnarowski tweeted that Ime Udoka, who had led the Boston Celtics to the 2022 Finals but was suspended by the team before the season for engaging in what was deemed an "inappropriate" relationship with a female team employee, had "emerged as the likely next Brooklyn Nets head coach." Wojnarowksi added that Udoka's "hiring could be finalized as soon as the next 24-to-48 hours." People in and around the NBA sensed that Udoka to the Nets was a done deal. 
Marks denied the report in a news conference that night, saying the Nets had "absolutely not" decided on a replacement for Nash. In a recent interview, he said that the organization had always planned on taking time to survey the market and that, from the start, Vaughn was a top candidate. Still, the rumor triggered an avalanche of backlash both internal and external for a chaos-ensnared organization reeling from, among other humiliations, the Kyrie Irving antisemitism scandal. 
Vaughn, meanwhile, continued coaching the team. On a Friday morning in Washington, D.C., prior to a shootaround to prepare for that night's matchup with the Wizards, he called the players together. On the bus ride over to the arena, he'd gotten the sense that the surrounding noise was wearing the group down. 
"I do a lot of coaching with my gut," Vaughn said, "and that morning it just felt like I couldn't go through with the shootaround without telling the players how I feel, without being open and honest." 
So, Vaughn did exactly that. 
"I don't know what the hell is gonna happen," he recalled telling them, "but I'm gonna coach you guys as hard as I can today. And I'm gonna do my best to give you everything I have today. What this looks like going forward, I don't know." 
He talked about how as long as he was there the focus inside the gym every day was going to be on basketball, and winning that day's game, and how every decision would be about working toward that goal.
"I think they got a chance to see me be really vulnerable," Vaughn said. 
The Nets won that night, and the next as well. Still, Vaughn remained in the dark about his future. In public, he put on a good face. In private, he told a friend that he was frustrated with how little the front office was sharing with him, especially given how much he'd given to the franchise over the years. 
"I feel you get rewarded for your work," he said. "Did I think I was going to get another opportunity [as a head coach after Orlando]? I was sure hoping I would. But internally, I was also OK if it didn't happen. It wasn't going to devastate me."
Finally, on Nov. 9, more than a week after parting ways with Nash, Vaughn's interim tag was removed. Marks insists that "Jacque was not second-fiddle." That night, before a matchup with the New York Knicks, Vaughn addressed reporters. He was asked about Udoka rumors and if being passed over two years earlier had "impacted your thinking about the odds of getting this?" 
"I said to my wife: I might have not been her first choice, and we've been together 20 years," he replied with a smile. "So it can all work out."
* * * 
These days, Vaughn's job is different than it was in November. Back then, the job was to loosen up the offense, tighten the defense, get his players to buy in – areas in which people close to the team say he succeeded. Under Vaughn and before trading Durant, the Nets went 31-17. Their defensive rating jumped from the league's second-worst to seventh-best. Their offensive rating leapt from 16th to sixth. 
"Our locker room is a tricky one," longtime Nets wing Joe Harris said in January, "and the way he keeps tabs of all 15-17 guys in the locker room, it's tough, but he's really good at communicating with each of us individually." 
Vaughn's quick to point out that, for him, the day-to-day of coaching these post-Durant Nets remains the same. "I'm the same JV," he said. The difference is the timeline. Building a foundation for the future is now the goal. 
"Not to say that I wasn't excited about the previous guys here because, you know, those previous guys helped me when coaching them up, and they had us win 18 out of 20 and there was some talk of us winning the whole thing," he said. "So there is an appreciation on my part for that group. But now you get this group which I appreciate in a different way. We get to reestablish and reset the culture, identity, how we want this thing to be like, how we want it to feel."
Now, Vaughn's able to spend his time thinking about every detail, big and small. How many 3-pointers he wants his players to attempt every game. Whether to text or call players. What brand of water to keep in the fridge. How much body wash — a specific example he mentioned — to stash in the showers.
"All those little things that make a program," Vaughn said, "I want to be a part of and am excited about."
There have been bumps along the way. The Nets lost four straight in February and five in a row in March. Their end-of-game execution is often disjointed. But they're also starting four players who weren't on their team before February's trade deadline. The fact that they managed to finish the season sixth in the East — and post the league's 13th best defensive rating after the All-Star break — is, in the view of Vaughn's players, a testament to his leadership and coaching acumen.
"You see him implementing the stuff that he needs and cultivating the type of culture that he wants," said Spencer Dinwiddie, who was with the Nets when Vaughn was an assistant and returned to Brooklyn in the Irving trade.
One afternoon in the middle of February, while walking to the Barclays Center, Vaughn received a call from his agent, who had spent the previous few weeks discussing a contract extension with Nets management. The deal, which would keep him under contract through the end of the 2026-27 season, was on the verge of being finalized. 
Vaughn called his wife. 
"Are you OK with it?" he asked her. "Are you on board with me? Are you ready to do this?"
He told her he loved her, hung up, and went to work. 
Yaron Weitzman is an NBA writer for FOX Sports and the author of Tanking to the Top: The Philadelphia 76ers and the Most Audacious Process in the History of Professional Sports. Follow him on Twitter @YaronWeitzman.
Read more from FOX Sports
FOLLOW
Follow your favorites to personalize your FOX Sports experience
---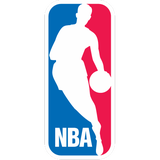 Get more from National Basketball Association Follow your favorites to get information about games, news and more
---