Burly, bearded men singing holiday classics have made the night before Christmas more than just a time this year to watch the Philadelphia Eagles try to kill the competition.
Lane Johnson, Jason Kelce and Jordan Mailata, with a little assistance from some melodic teammates, have made an already very merry season in Philly a little sweeter with the release of their Christmas album, "A Philly Christmas Special."
Yes, the album's title is an ode to Old Saint Nick, in this case former quarterback Nick Foles and the trick play that helped the Eagles win their only Super Bowl in the 2017 season.
The Eagles' trio of offensive linemen can sing as well as they can pass guard — Johnson might not even let Santa Claus down the chimney, as he holds the record for most consecutive games without allowing a sack — and an All-Star cast of musicians was assembled to record the album.
Why Jalen Hurts and the Eagles are the most dangerous team in the NFC
Joy Taylor believes the Eagles are the most dangerous team in the NFC because their offense is explosive and consistent.
Leading the charge was Charlie Hall, drummer for the Grammy-winning band War on Drugs.
"If we're going to do this, let's make it meaningful. Let's make it awesome," Hall said. "It's not crazy."
Although the tone is light, this is no novelty record.
"Oh, football players making a record, it's like 'Super Bowl Shuffle,'" Hall said with a laugh. "But no, this was born out of sincerity and a deep love and appreciation for music."
The cover features Johnson, Kelce and Mailata drawn in an homage to the Peanuts characters from the album "A Charlie Brown Christmas," and the songs are standards found on Christmas playlists.
"I didn't think it would get to this level of quality," Kelce said.
The boys in green sing "White Christmas," "Blue Christmas," "Silent Night," and Eagles radio announcer Merrill Reese narrates "The Night Before Christmas."
On the field, the Eagles play the Dallas Cowboys on December 24th.
The album also has a philanthropic aspect, with proceeds going to the Children's Crisis Treatment Center of Philadelphia. More than $100,000 has already been raised.
Good luck buying the album though.
Well, at least a vinyl copy, as previous pressings sold out quickly. The last batch sold out in 120 seconds (some albums go for $4,000 on eBay) and a last order is available on Friday. Of course, "A Philly Special Christmas" is available on streaming services and has been dropping one song a week every Friday until the full album's release on December 23rd.
The idea for an album was floated last year by Kelce and friends last Christmas, and ex-Eagle Connor Barwin used his musical connections – War on Drugs has headlined the former's benefit show defensive end – to get the ball rolling. The album was recorded over several days at various studios in the Philadelphia area last summer.
"It's 98 degrees and we're recording a Christmas album," Kelce, wearing a Christmas sweater, Santa hat and holding a beer, said in a making-of video.
Related: Should you take the Bears to cover against the NFL's best Eagles?
Barwin served as executive producer. The seven-song LP on Vera Y Records also features musicians from The Hooters, Dr. Dog and saxophonist Marshall Allen, 98, of Sun Ra Arkestra.
The recording crew brought in a vocal coach to help the Eagles as they transitioned the group into the studio.
"That was the lesson of it all, just be game for something," Hall said. "They say, 'yeah, show me what to do. Show me how to be better and I will." Just totally coachable."
Kelce, who dressed as a Mummer during the Super Bowl parade and sang the national anthem at a 76ers game last season, channeled his inner Bruce Springsteen for the classic "Santa Claus is Coming to Town."
Kelce bursts out laughing as Mailata, 25, hits all the high falsetto notes on the doo-wop part "III am dreaming of a white Christmas" made popular by The Drifters.
Jordan Mailata Speaks Out: Micah Parsons 'Should Be Worried' About Cowboys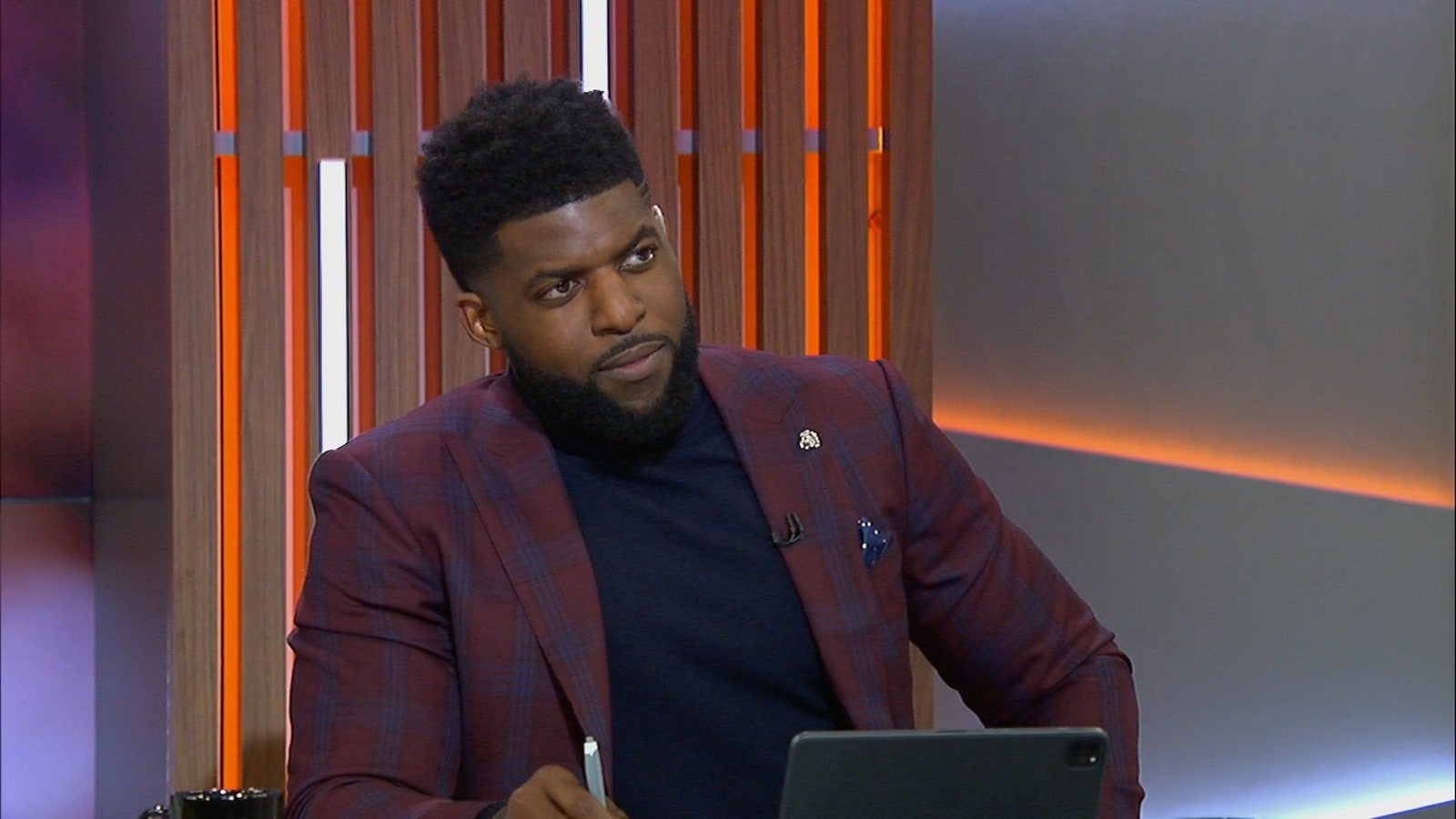 James Jones joins Emmanuel Acho, Joy Taylor and Dave Helman on Speak to discuss the rivalry between the Philadelphia Eagles and the Dallas Cowboys.
"What Jordan did, you could call it singing," Kelce said. "What Lane did, you could call it singing. I don't know if you could call what I did singing. I'm very much just a shouter in certain tones."
Mailata has the best pipes of the bunch and even competed on FOX's reality show "The Masked Singer."
"Jordan could walk right out of football and be a singer if he wanted to," Hall said. "But they're all great. Their voices are like a reflection of their personalities. Lane has this incredibly soulful voice. If they got out of this line of business, Jordan would have no problem finding a singing gig."
Hall already got into the holiday spirit with War on Drugs who will play three sold-out "Drugcember To Remember" benefit shows next week at Philly rock venue Johnny Brenda's. The money raised will go to The Fund for the School District of Philadelphia, a non-profit organization that raises and coordinates investments in Philadelphia's public schools.
War on Drugs had just won a Grammy and were touring Australia in February 2018 when the Eagles beat the New England Patriots in the Super Bowl.
"It was like 10 in the morning and we were all crammed into a hotel room and we were screaming and throwing chairs from the excitement," Hall said.
Now they are building Christmas traditions together.
"It's kind of a beautiful reminder that we're all connected through life and music and friendship," Hall said.
Report from The Associated Press.
FOX Sports Top Stories:
NFL Power Rankings, Week 15: Bengals, 49ers join top 5 as Dolphins fall
Patriots-Raiders all about survival for Josh McDaniels, Mac Jones and Matt Patricia
How Carlos Correa and the San Francisco Giants each got exactly what they wanted
MLB Free Agency Tracker: Signings, Top Players Available
James Harden considers his legacy and how Joel Embiid is key
Mike Leach was a rogue, an innovator, and belongs in the Hall of Fame
NFL MVP Odds: The Eagles' Jalen Hurts is the new favorite to win the award
Who is deeper, France or Argentina? The starting eleven of the definitive World Cup
Unloaded Lionel Messi looks to lift the final weight
For Lionel Messi, France is the perfect challenge as he chases immortality
How the defending champions have fared at the World Cup as France looks to history
In the Gio Reyna-Team USA World Cup controversy, there are no winners
---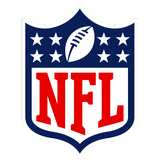 Get more from the National Football League Follow your favorites for information on games, news and more
---
---