Melissa Rohlin
FOX Sports NBA Reporter
With the NBA trade deadline approaching on Thursday and the Los Angeles Lakers sitting at a disappointing 25-30 record, does franchise governor Jeanie Buss think the roster needs an overhaul?
"We're always looking to improve our roster, but what we're not going to do is we're not going to make a deal that's going to set us back," Buss told FOX Sports on Tuesday. "Because you can take one step forward and then two steps back. So we're always monitoring everything."
There has been growing frustration in the Lakers locker room over the team's poor season. The Lakers are 13th in the Western Conference despite both LeBron James and Anthony Davis playing MVP-caliber basketball at various points in the season.
"How many games do we have left?" James said after Saturday's loss to New Orleans. "Twenty-eight games left, we keep doing the same things over and over again."
James even raised some eyebrows recently when he talked about where his continued motivation comes from.
"I still feel like I've got a lot of gas in that tank to help any franchise win a championship," James told FOX Sports over the weekend, before setting the league scoring record on Tuesday. "And I'm here with the Lakers right now, so I'm trying to help them get back to the promised land for the 18th time."
When Kyrie Irving issued a trade demand last week to leave the Brooklyn Nets, James responded that he was asked if Irving is the type of player who could help them reach the finish line by calling it a "duh" question. Instead, Irving was dealt to the Dallas Mavericks on Sunday, and James told ESPN on Monday, "I can't sit here and say I'm not disappointed that we didn't get that talent."
James admits his disappointment in not landing Irving complicates the locker room dynamic, as Russell Westbrook almost certainly would have been involved in that deal.
When Irving requested a trade from the Brooklyn Nets on Feb. 3, the Lakers made an offer centered on Westbrook and their two first-round draft picks in 2027 and 2029.
Does breaking Kareem's record cement LeBron's case as the GOAT?
Skip Bayless and Shannon Sharpe explain.
After the Lakers traded Kendrick Nunn and three second-round picks for Rui Hachimura last month, Lakers general manager Rob Pelinka made it clear the team would only part with its first-round picks if it could help- them to win a title.
"I think the calculus for the Lakers is to win a championship or not," Pelinka said on Jan. 24. "There is no intermediate or incremental growth."
Buss told FOX Sports on Tuesday that he feels the same way.
"We're always looking to improve," he said, "but not at the cost of compromising our future."
Melissa Rohlin is an NBA writer for FOX Sports. He previously covered the league for Sports Illustrated, the Los Angeles Times, the Bay Area News Group and the San Antonio Express-News. Follow her on Twitter @melissarohlin.
FOX Sports Top Stories:
FOLLOW
Follow your favorites to personalize your FOX Sports experience
---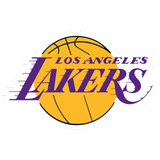 Get more Los Angeles Lakers Follow your favorites for information on games, news and more
---
---