Henry McKenna
Reporter of the AFC Est
The New York Jets are balancing the tricky juggling act of pursuing veteran quarterbacks, something they promised to do when the season ends, while also projecting confidence in the stalled development of former second overall pick Zach Wilson.
The Jets were one of the first teams to meet with quarterback Derek Carr after the Las Vegas Raiders cut him this offseason. He seems like a natural fit with the Jets, and there's a lot of mutual interest, by NFL Network's Mike Garafolo. Jets general manager Joe Douglas praised Carr during a news conference at the NFL combine in Indianapolis on Tuesday.
"It was a great visit. I really enjoyed spending time with him," Douglas told reporters. "Obviously, he's the only quarterback that I can shine a light on your guys because he's the only quarterback that's a free agent. I can tell he made a strong impression on everybody, and so obviously we're going to scout the veteran quarterback. offseason and we will look at all available options."
When it comes to making a decision on signing a Carr – or any quarterback – Douglas said he "can't give a straight timetable, a specific timetable." Carr is in a unique situation. He hit the market before the 2023 free agency period that begins March 15. So teams could be playing Carr slow while they wait to see what other options hit the open market in free agency. And of course, the potential Aaron Rodgers trade looms large, with the Packers clearly open to moving him if he wants to continue playing.
For now, the Jets are openly interested in Carr.
"High-level producer. Phenomenal person," Douglas said. "After spending some time with him, very authentic. Again, ultra-smart. Just very comfortable in his own skin. Very competitive."
The tricky part is how the Jets ride the quarterback merry-go-round while managing the development of their youngster: Wilson.
Douglas said newly hired offensive coordinator Nathaniel Hackett and passing game coordinator Todd Downing are "very excited to get Zach in and get to work." Wilson and the Jets staff "have had some positive discussions," according to Douglas.
"We still feel like Zach has a very high ceiling," Douglas added. "Obviously, the first two years haven't played out the way anybody expected," Douglas said. "I've found that when players love this game and when players work their tails off, they usually hit the ceiling and so I feel like Zach definitely has those traits. So I still feel strongly that Zach is going to be able to hit his roof.."
Wilson had a brutal season, even with the Jets finishing the season 7-10. Wilson completed 54.5% of his passes for 1,688 yards, six touchdowns and seven interceptions in nine games. He struggled with simple throws and neutralized the offense's ability to make use of his receivers, from rookie Garrett Wilson to Elijah Moore and Corey Davis. The team benched him several times and he finished the season as the QB3 on the depth chart.
Since Wilson is on his rookie deal, the Jets can afford to add him and another quarterback, but Wilson's cap hit ($9.6 million) would make him one of the copycats highest paid safety in the NFL, and probably the better paid So there's a good reason for the Jets to trade Wilson, if they get the right deal. Meanwhile, Douglas claimed the team's salary cap numbers are in good health, even if it doesn't look like it. New York has exceeded the limit by $1 million.
"We have virtually no money prorated going forward on our salary cap, so we have a lot of flexibility to create large amounts of cap space, if needed," Douglas said.
In translation, the Jets can restructure a handful of contracts to free up a lot of cap space by more or less borrowing from their cap space reward in 2024. That would be how they would afford to add a quarterback like Carr, retain Wilson and keep a handful of their pending free agents, and maybe even add a few on the open market in March.
Prior to joining FOX Sports as an AFC East reporter, Henry McKenna spent seven years covering the Patriots for USA TODAY Sports Media Group and Boston Globe Media. Follow him on Twitter at @McKennAnalysis.
FOX Sports Top Stories:
FOLLOW
Follow your favorites to personalize your FOX Sports experience
---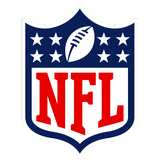 Get more from the National Football League Follow your favorites for information on games, news and more
---