NEW YORK — Justin Verlander, in his Citi Field debut as a Met, was supposed to change the fortunes of his new team.
The three-time Cy Young winner was supposed to set the tone for the club's six-game homestand with anything resembling a quality start. It was supposed to be the shining light in an otherwise dull stretch of games that have offered little hope and even less excitement.
Particularly with a starting rotation that has struggled to find its footing, Verlander's outing to open a series against the MLB-best Rays on Tuesday was significant. No one understands — and embraces — that pressure more than Verlander.
"I was hoping that today I could be a catalyst, come out and have a big start against a good team and help us win," Verlander said later. "I hold myself to a high level. I hope to pitch well. I hope to add to the rotation when they need it. I take a lot of pride in it. I work my ass off for it."
As Verlander warmed up to his usual anthem, Eminem's "Till I Collapse," the stadium was more than half-full and there was a buzz in the air that hasn't accompanied this team in a while. That buzz, small as it is, lasted more than two innings before it collapsed.
The 40-year-old workhorse dodged traffic in the first two frames and appeared poised to do so again in the third. Then he hooked a curveball to Isaac Paredes, who smashed it — right above the "Justworks" sign in left field, by the way — for a three-run home run.
"I didn't make enough good pitches," said Verlander, who added that there was something wrong with his mechanics. "I need to be better."
These days, three runs are usually enough to put the unpredictable Mets offense in an irreversible hole. They entered Tuesday after five games and 52 innings without a home run. Really, Verlander probably had to go nearly undefeated in his home debut to give New York's lineup a chance to win the game. But the bleeding didn't stop there.
Verlander allowed another run in the fourth inning, this time on an RBI single by Harold Ramirez. Then came the dagger, and it hurt more: In the fifth, on a slight slowdown, the veteran ace coughed up his second home run of the night off Paredes, a two-run shot off the left field. what was needed put the Amazins in a six-run crater. Once he induced a pair of ground balls to end that ill-fated fifth inning, Verlander got his first real New York treatment.
Rays' Isaac Paredes hits second HR of the game off Justin Verlander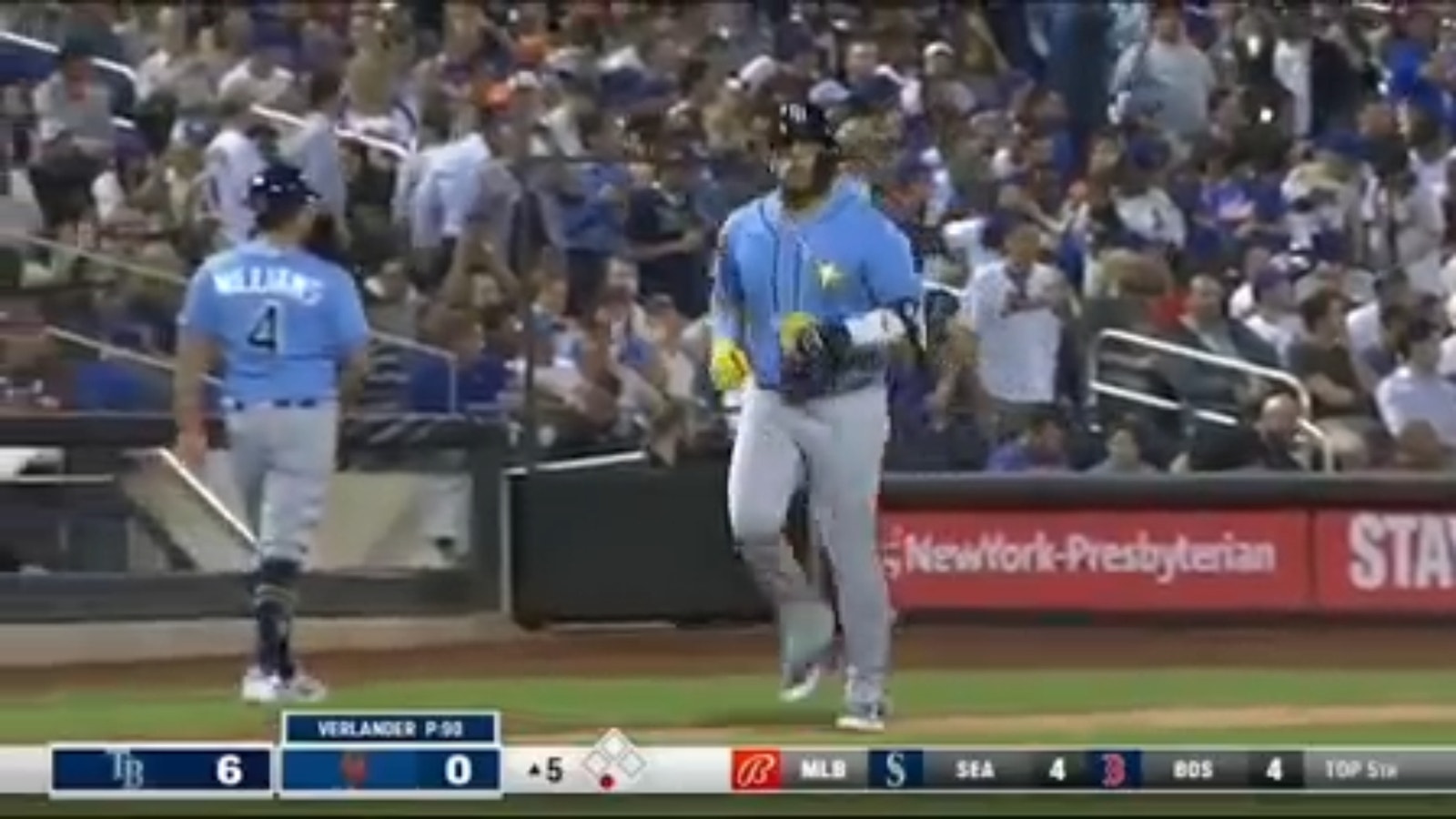 The crowd of 28,296 booed the Mets as they left the field. These weren't low murmurs either. These were the guttural sounds of a frustrated fan base that was promised much more than a fourth-place, 20-23 season opener. The Mets, with the largest payroll this sport has ever seen, tend toward an unnoticeable mess.
And apparently, no one, not even a future Hall of Famer and American League Cy Young winner like Verlander, can escape whatever curse the club is dealing with right now. New York's brilliant offseason signing was loaded with six earned runs on eight hits over five innings and 96 pitches as his outing ended.
"I understand the fans are frustrated. We're frustrated too," Verlander said. "Everybody's frustrated. We hope to be better. I hope to be better. I think the whole organization hopes to be better."
Verlander, who signed a two-year, $86.6 million contract with the Mets last offseason to lead the rotation alongside co-ace and former Detroit Tigers teammate Max Scherzer, was candid about their expectations for the team. His words, bitter and harsh as they sounded, sounded like a legitimate leader at a club in need.
"If I'm being honest," Verlander said, "I thought we'd come out of the shootout a little bit better than that. But at the same time, baseball is a long season. I don't want to give all the clichés here, but in recent years you've seen a lot of teams struggle out of the gates, find it, click and find a way into the World Series. Look at the Nationals. Look at the Phillies last year. There are teams that click at the right time and they find their mojo and go from there.
"I think we're past the point of waiting for that to happen. I think we've got to make it happen. We've got the guys here to do it. I look around this locker room and I know everybody's putting in the work. Nobody just he's complacent. Everyone's doing everything they can. Hopefully it clicks."
The Mets are 7-9 at home this year. Fans hoping to come to the ballpark to get a carbon copy of last year's results (their 54 home wins in 2022 were the highest total at Citi Field in franchise history) may end up with this illusion. Likewise, this current crop seems incapable of 80 wins, let alone 101 last year.
New York managed to end its five-game hitting streak on Tuesday when rookie Brett Baty hit a solo shot to center field in the fifth inning, followed by blasts from Pete Alonso and Eduardo Escobar. But the late rally fell short. As Verlander noted, "When we pitched, we didn't hit. When we hit, we didn't pitch."
Breaking down the Mets' struggles with Anthony DiComo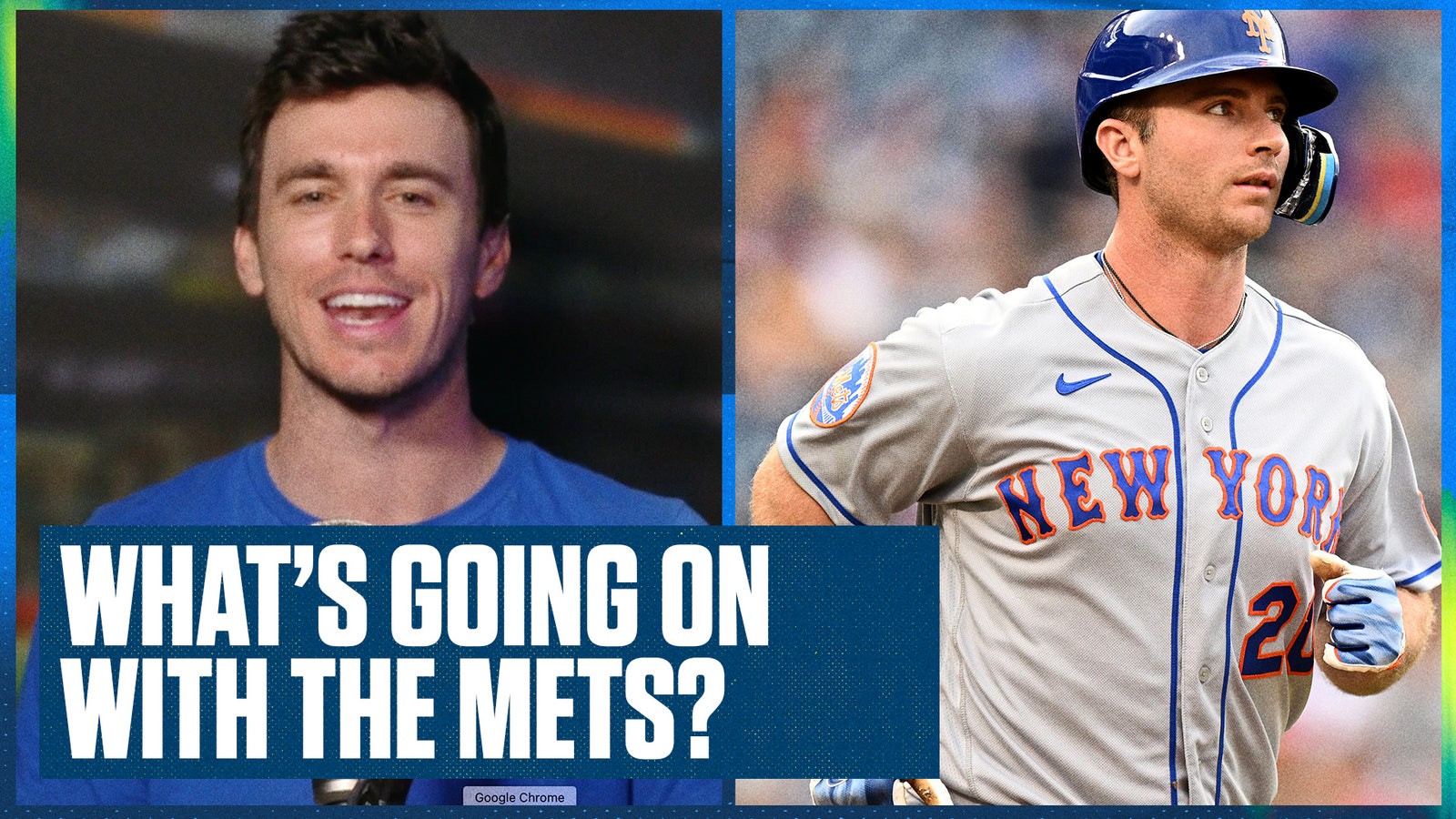 The Mets can't seem to find consistency, and in a tough NL East division led by the Braves and still featuring the defending league champion Phillies, rough patches are harder to come back from.
"It's a shame," said Brandon Nimmo of the Mets, who have lost 10 of their last 12 games to the Rays, including five straight. "The only way I know to get out of this is for everyone to keep trying to work on what they can. Work on your weaknesses. Don't lose your strengths. Find out how you can be productive for the team and eventually it clicks . together."
The Mets fell during what was supposed to be the easy stretch of the schedule. In 13 straight games against teams with a sub-.500 record, including basement-dwelling teams like the Tigers, Reds, Nationals and Rockies, the Mets went 4-9. Those two weeks were supposed to be when the Mets fatten up their record before hosting Tampa Bay and Philly this month. And yet, because of the funk this club is in, it doesn't really matter if there's a rival or a playoff contender in the visiting dugout. Another lackluster outing on the mound ultimately produced an 8-5 loss on Tuesday.
New York's starting pitchers have thrown 207.2 innings this year, fourth-lowest in the majors. This group has given up the fifth most homers (39) and issued the second most walks (103). With just over a quarter of the season behind them, Mets starters are 14-18 with a 5.46 ERA. Verlander and Scherzer have combined for just nine starts so far, but their 4.83 ERA is only slightly better.
"People come out here and they want to see the Mets win and they get frustrated just like we do and they care just like we do," Mets manager Buck Showalter said.
Almost everything about the Mets seems broken right now, even their giant jumbotron. In the top of the sixth inning, a massive Rays logo covered the entire screen as Mets reliever Dominic Leone tried to pitch. The screen error caused the game to stop. The already angry crowd also booed the jumbotron. Moments later, Rays center fielder Jose Siri hit a home run.
It was that kind of night, it's been just that kind of season, in Flushing.
Deesha Thosar is an MLB writer for FOX Sports. She previously covered the Mets for three and a half seasons as a reporter for the New York Daily News. The daughter of Indian immigrants, Deesha grew up on Long Island and now lives in Queens. You never miss a Rafael Nadal match, no matter what country or time zone he's playing in. Follow her on Twitter at @DeeshaThosar.
FOLLOW
Follow your favorites to personalize your FOX Sports experience
---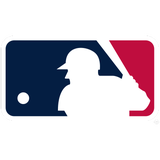 Get more from Major League Baseball Follow your favorites for information on games, news and more
---