DES MOINES, Iowa – Kansas' NCAA Tournament opener Bill Self's status was uncertain Wednesday, though assistant coach Norm Roberts said the Jayhawks are hopeful he'll be on the bench when play Howard on Thursday.
The Hall of Fame Kansas coach was released Sunday from a Kansas City-area hospital where he had been recovering from a procedure to treat blocked arteries in his heart.
Freelance practice at Wells Fargo Arena Wednesday morning, but did not participate in his team's media availability. Roberts said Self was also at practice Tuesday and has been in every team meeting.
"He's doing well, he's getting better all the time," Roberts said. "We're hopeful, and it's all day-to-day with him, but if you ask our guys, he chased them pretty well today, so he was doing really well."
Roberts said Self missed the news conference so he could get some rest before the top-ranked and defending national Jayhawks begin West Regional play.
American Jalen Wilson said Self seemed to have good energy in practice.
"Looks great, feels great," Wilson said. "We're all excited. It's great to have him back on the court with us, so he can train us and start tomorrow with a helping hand."
Self went to the emergency room the night of March 8, shortly after watching the Jayhawks in a final round before the Big 12 tournament quarterfinals. He was complaining of chest tightness and concerns about his balance.
Dr. Mark Wiley, chief of cardiovascular medicine at the University of Kansas Health System, said Self, 60, underwent a standard cardiac catheterization and had two stents placed to help treat the blocked arteries
Roberts, coached the Jayhawks to the Big 12 Tournament. Roberts also served as interim coach earlier in the season while Self was serving a school-imposed four-game suspension.
Kansas beat West Virginia and Iowa State in the Big 12 tournament with Roberts back on the bench before being defeated 76-56 by seventh-ranked Texas in Saturday night's championship game.
Self is 581-130 over two decades at Kansas and 788-235 in 30 seasons as a head coach, which includes stops at Oral Roberts, Tulsa and Illinois. He led the Jayhawks to national titles in 2008 and last April.
Not having Self on the bench for the Big 12 Tournament didn't sit well with freshman and native Kansan Gradey Dick. Here he counts on self-training.
"He's our leader. Having him back in the position he's always been in is very important to us," Dick said. "We go to him and of course I go to him with anything I need. Just seeing him in my corner motivates me to be the best I can be."
Illinois coach Brad Underwood said he's not surprised Self is with the Jayhawks in Des Moines. Underwood has known Self for more than 40 years. Self hosted him on a recruiting trip to Oklahoma State; Underwood chose Kansas State. They coached against each other in the Big 12 when Underwood was an assistant at K-State and head coach at OSU.
Their teams would meet in the second round on Saturday if the Illini beat Arkansas and the Jayhawks advance.
"I know how tough he is. I know what a competitor he is," Underwood said. "I also know how important it is for him to be here for his players and coaches.
"I don't want to speak for Bill, you know, maybe he's not his 100 percent dynamic self. … When Bill's on the sideline, he's helping his team."
Report from The Associated Press.
Read more:
FOLLOW
Follow your favorites to personalize your FOX Sports experience
---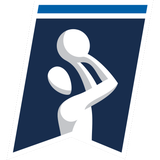 Get more from college basketball Follow your favorites for information on games, news and more
---