Eric Williams
NFC West Reporter
With one game left and the playoffs still possible, Ken Walker III is back to his productive ways for the Seattle Seahawks.
The Michigan State rookie has rushed for more than 100 yards in two straight games. At 8-8, the Seahawks need a win over the visiting Los Angeles Rams along with a Detroit Lions victory over the Green Bay Packers at Lambeau Field on Sunday night in the final game of the regular season to reach the postseason.
So what has changed for Walker over the past two weeks?
"We're just trying to make sure he's really consistent hitting the line of scrimmage and using the blocking schemes to his fullest," Seahawks coach Pete Carroll said. "We're trying to help him trust that if he stays aggressive, all the things will happen, and that he's going to have the consistency that you see. You're going to see him be more effective, and that's what we were talking about."
Walker finished with 133 rushing yards in a win over the visiting New York Jets last weekend. Those numbers include a 60-yard run on the first play of the game, which sparked a jolt in Seattle's offense.
With his effort against the Jets, Walker became just the third Seattle rookie to eclipse 1,000 rushing yards. With 936 rushing yards, he could reach 1,000 on Sunday against the Rams.
"It means a lot," Walker said when asked about reaching the 1,000-yard game. "I always talked about getting a thousand yards, and I thought that would be great. It's just a dream come true. I have to give credit to the offensive line, to the guys that block me every day. They make my job. easier, like that that these guys get a lot of credit for that."
Walker has been more effective running between the tackles over the past two weeks. Gained 126 rushing yards between tackles in Week 16 and Week 17, according to Next Gen Stats. Gained 307 yards in first 15 weeks between tackles, according to Next Gen Stats.
Walker's 60-yard run against the Jets is a good example of his improved patience working inside. He runs right, presses the line of scrimmage, then cuts back as defenders chase to the edge of the perimeter, finding a big crease on the backside and exploding for a big gain.
"I read my keys and the offensive line had a big hole," Walker said of the play. "And I just trusted it and got through it. After that I ran."
Walker's improved outlook leads this week's NFC West Stock Watch.
getting up
Seahawks RB Ken Walker III: One thing that helped Walker against the Jets was Seattle finding a complementary complement in DeeJay Dallas. The bruising running back had his best game statistically since joining Seattle as a fourth-round pick in the 2020 draft out of Florida.
Dallas finished with 98 rushing yards, including a 41-yard reception, and 43 rushing yards. The 220-pound Dallas can go to the floor inside while Walker uses his speed to attack perimeter defenses. Dallas had 27 snaps on offense against New York and another 14 on special teams.
San Francisco 49ers RB Christian McCaffrey: The Stanford product continues to serve as a catalyst for San Francisco's offense. In an overtime win over the Las Vegas Raiders, McCaffrey finished with 193 rushing yards and two total scores, including 121 rushing yards.
For the season, McCaffrey now has 1,131 rushing yards and nine total touchdowns in 10 games played since the Carolina Panthers' midseason trade to San Francisco. McCaffrey also has 1,094 total rushing yards this season, the third time he's topped 1,000.
McCaffrey is dealing with a mild ankle sprain and did not practice Wednesday. However, the 49ers designated running back Elijah Mitchell (knee) eligible to return from injured reserve this week.
Seahawks OLB Darrell Taylor: Relegated to limited moments after struggling earlier in the year, Taylor has come on late. He recorded 2.5 sacks in a win over the Jets and now has 5.5 over the last five games and 8.5 sacks on the year.
Taylor played 41 defensive snaps against the Jets, more than in any game since Week 5.
"[He's] he's really trying to maximize the sprints that he's so good at," Carroll said. "It's put him through a different gear. He's more out there and trying to maximize his ability to run through guys.
"He's got a great drop and he's very athletic, and that's his strength instead of trying to do too much and maybe dilute his good throws to get to the quarterback."
Falling
Rams QB Baker Mayfield: It's been a tenure with the Rams for Mayfield so far. After an outstanding performance in a win over the Denver Broncos two weeks ago, Mayfield struggled against the hometown Chargers, finishing 11-for-19 for 132 yards, no touchdowns and no interceptions in a 31-10 loss.
In four games with the Rams, Mayfield has completed 67 percent of his passes for 703 yards, with four touchdowns and one interception. He's been sacked 12 times, with a passer rating of 95.2.
It will be interesting to see if Mayfield sticks with the Rams as Matthew Stafford's backup this offseason or has a chance to compete for a starting job on another team.
Arizona Cardinals WR Robbie Anderson: Since coming to the Cardinals in a midseason trade from the Panthers, the deep-threat wide receiver has had little impact in Arizona's offense.
In 10 games, Anderson has seven receptions for 76 yards, with a long of 21 yards on 17 carries. Not a huge return for the Cardinals, who gave up a sixth-round pick in 2024 and a seventh-round pick in 2025 for Anderson.
FOX Sports Top Stories:
Eric D. Williams has reported on the NFL for more than a decade, covering the Los Angeles Rams for Sports Illustrated, the Los Angeles Chargers for ESPN and the Seattle Seahawks for the Tacoma News Tribune. Follow him on Twitter at @eric_d_williams.
---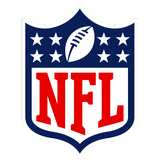 Get more from the National Football League Follow your favorites for information on games, news and more
---
---