LSU's national champion women's basketball team will accept an invitation from President Joe Biden to visit the White House, and Tigers star forward Angel Reese will be there.
"You don't have that experience [to go to the White House] never, so to be able to go there, and I know my team probably wants to go there for sure and my coaches support that, so I'll do what's best for the team, and if they want to go there, and we I've decided we're going to go there, we're going to go there," Reese said Friday morning on ESPN. "I think we're all going to get together and it's going to be good. … I'm a team player."
University spokesman Michael Bonnette confirmed LSU's intentions on the matter Thursday, a day after Reese suggested during a podcast interview that his team should celebrate its title with former President Barack Obama and former first lady Michelle Obama instead of President Joe Biden and first lady Jill Biden. .
Reese made the suggestion after saying she was not inclined to accept an apology from Jill Biden for suggesting that both LSU and runner-up Iowa be invited to the White House. President Biden didn't follow through on that idea, inviting only LSU and men's national champion UConn.
Vanessa Valdivia, a spokeswoman for Jill Biden, said the first lady did not mean to disrespect LSU and that her comments were intended to applaud the historic game and all female athletes. With the Tigers' 102-85 victory over the Hawkeyes, LSU's point total was the most ever scored in a championship game by a single team. The combined total of 187 also broke the previous mark. The game also drew a television audience of 9.9 million, a record for an NCAA women's title game.
There is currently no date set for a White House visit, Bonnette said. He could not confirm whether all players and coaches would be able to attend.
In an appearance in Denver on Monday, Jill Biden had praised Iowa's sportsmanship and congratulated both teams. He also said that as part of the long tradition of having champions visit the White House, Iowa should also come "because they played such a good game."
Reese on Monday called Jill Biden's suggestion "a joke."
After LSU's win, coach Kim Mulkey said she would go to the White House if invited. Reese said Wednesday she wasn't sure if she would go.
Reese faced criticism on social media for waving her hand in front of her face while looking at Iowa star Caitlin Clark toward the end of the game. Clark, who won numerous player of the year awards, didn't make a similar gesture to anyone in particular during Iowa's win over Louisville in the Elite Eight.
[Iowa's Caitlin Clark: LSU's Angel Reese 'should never be criticized' for gesture]
Reese said he didn't think LSU, had it lost to Iowa, would have received the same praise from Jill Biden as the Hawkeyes.
"If we lost, we wouldn't be invited to the White House," he said. "I remember him making a comment that both teams should be invited for the sake of sportsmanship. And I said, 'Are you saying that because of what I did?' Things like that, it bothers me because at the end of the day you're a woman. White, black, it doesn't matter, you're a woman, you're supposed to be behind us first and foremost."
During LSU's championship parade around campus Wednesday night, a smiling Reese continued to wave her hand in front of her face in waves to cheer fans as she sat in the back of an orange Corvette convertible.
Reese's expressiveness on and off the court has sparked a growing interest in her. According to Canada Sports Betting, Reese gained 500,000 Instagram followers in the two days following LSU's national title triumph, pushing his follower total past 1 million.
Reese has also been promoted by high-profile athletes with worldwide followings. Seven-time Formula 1 champion Lewis Hamilton posted a photo of Reese on his Instagram page. And when the Memphis Grizzlies visited New Orleans this week, star guard Ja Morant made the short trip to LSU's Baton Rouge campus for a meeting with Reese that was posted on social media.
The Associated Press contributed to this report.
Read more:
---
WOMEN'S COLLEGE BASKETBALL trend
---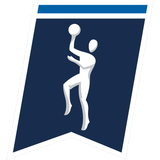 Get more out of women's college basketball Follow your favorites for information on games, news and more
---