Alexis Morris scored 27 points and had two of her fourth-quarter layups turned into layup baskets by Angel Reese on a big run as LSU rallied to beat top-seeded Virginia Tech 79- 72 in the national semifinal game Friday night.
Reese finished with 24 points and 12 rebounds for LSU (33-2), which is going to the national championship for the first time. It's the second season since flamboyantly dressed coach Kim Mulkey returned to her home state to take over a Tigers program that lost five straight national semifinal games from 2004-08 , the only other times they made it this far.
LSU will play the winner of the South Carolina-Iowa semifinal on Sunday.
Mulkey, who won three national titles in four Final Four appearances during his 21 seasons at Baylor, is just the second coach to take two different teams to the national championship game. The other was C. Vivian Stringer, with Cheyney in the inaugural women's tournament in 1982 and Rutgers in 2007.
Trailing 59-50 after three quarters, LSU went on a 15-0 run in a five-minute span in the fourth quarter. They led for the first time since the end of the first half when Falu'jae Johnson made a steal and layup to make it 64-62.
Reese had six points in that game-changing drive, including a basket after Morris' 3-pointer attempt exploded off the front rim. Reese had a second effort to follow up his own miss after rebounding another Morris miss.
Elizabeth Kitley had 18 points and 12 rebounds for Virginia Tech (31-5), the ACC champion making its first Final Four appearance.
Read more:
---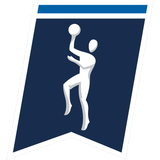 Get more from women's college basketball Follow your favorites for information on games, news and more
---