The N.B.A is in full swing with the playoffs starting next week, which means extra pressure for a handful of teams and players.
Unsurprisingly, there are some familiar faces Chris BroussardThe latest "Under Duress" chart.
Here's the "The first is the first"host's top three NBA stars he thinks need to step up before the postseason.
3. Andrew Wiggins, Golden State Warriors
The perspective: Wiggins has been away from the Warriors for more than a month dealing with what the team has dubbed a "personal" matter. But his imminent return could spell trouble for the Western Conference foes the team will see in the postseason. Wiggins was one of Golden State's most important players last season during their title run, and the team expects a substantial boost from him on both ends of the court.
Broussard's thoughts: "First of all, Andrew, I'm glad things seem to be looking up with your family… Here's the deal, Andrew: rightly or wrongly, people are looking to you to turn this thing around in Golden State. It's just 'needs to turn around on the road, but they're looking at you to help you do that. You're one of the best defenders in the league, you've also become a very good 3-point shooter, 40 per cent, you were great in the Finals… and we need you to come in and play really well for the Warriors… Here's the thing: you don't really like the spotlight… When you were in Minnesota as #1, you didn't you wanted this. smoke… So I'll motivate you: remember not to bring the team!"
Luka Dončić and Andrew Wiggins appear on Broussard's "Under Duress" list
Chris Broussard reveals his latest list of NBA players under duress this week.
2. Chris Paul, Phoenix Suns
The perspective: Father Time is knocking on Chris Paul's door, and one of the best point guards in the NBA doesn't have much time to capture a coveted title. With the best talent he's ever had at his disposal, the 'Point God' is expected to do some supernatural things on the court in an effort to guide his team to the promised land.
Broussard's thoughts: "Chris, this is it. This is your chance. That elusive championship ring that you haven't been able to get, it's there for the taking. You've got Kevin Durant, you've got Devin Booker, you've got a 7-footer. Deandre Ayton, who gives you 17 and 10, and you don't have to make many plays for him. Some people on this panel think you're the weak link… So you gotta go out there and do your thing, Chris… I believe in you!"
1. Luka Doncic, Dallas Mavericks
The perspective: Dončić's talent cannot be denied. He has been among the NBA's elite since he landed on the American hoops scene. But for all he has to show from a talent perspective, he has done little to reward the Dallas faithful with a sustained win. And the team's most recent stretch of games makes the Mavs look more like a rebuilding team than a playoff team. Kyrie Irving is in the mix for now, but most of Dallas' problems will fall squarely on Dončić if they continue.
Broussard's thoughts: "Luka, Luka, Luka… You probably only have two games left this season… and when you only have two left, guess what? You're going to be criticized. You're just going to be criticized. There are people who will say Luka doesn't. Don't play the defense… There are those who will say, "Look at his body language, he is not a leader. Yes, he can score, he can pass, but he's not a leader." But Luka, that's the motivational part: What you have to do is the same thing that Michael Jordan did when he was criticized … he went into the lab. And that's what I want you to do this offseason… You have to become a better free throw shooter, you have to work harder defensively, you may have to change your eating habits, you definitely you've got to get in better shape, and I think you've got to figure out how you can be part of the system, rather than being the system."
FOLLOW
Follow your favorites to personalize your FOX Sports experience
---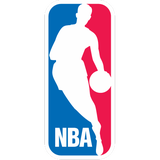 Get more from the National Basketball Association Follow your favorites for information on games, news and more
---