Henry McKenna
Reporter of the AFC Est
Mac Jones was furious… Again.
The New England Patriots quarterback was clearly upset with his coaching staff against the Arizona Cardinals on Monday night. The Patriots earned a 27-13 victory over the Cardinals, who lost Kyler Murray in the first quarter to what the team fears could be a season-ending knee injury.
But New England's offense looks no less broken than it did a week ago. Jones' frustrations seemed more noticeable than the Patriots beating a depleted Arizona team on Monday night. It marked the second week in a row that we've seen Jones yell at his coaches.
There were several points in both the second and third quarters where Jones was clearly frustrated with the Patriots offense. He threw a hard f-bomb on his way back to the sideline after New England unnecessarily burned a timeout on its first play of the third quarter. Jones threw his arms to the sideline after throwing the ball in the red zone. And, above all, him he appeared to be dismissive of the coaching staff as he returned to the meeting.
"This is an emotional game and everybody feeds off the emotion," Jones told ESPN after the game. "And I think sometimes we're too flat. That's what I try to do … motivate my guys. I appreciate everyone on my team for responding."
That's one way to turn it around.
Jones just doesn't seem to have the patience for Patriots offensive coordinator Matt Patricia, whose play has been conservative and unimaginative. Patricia has been reluctant to call concepts of field passes. He has struggled with spacing his receivers. And it has stunted Jones' development this season.
No wonder he became the butt of jokes on Twitter and even on ESPN broadcasts.
During the "Manning Cast" on ESPN2, comedian Keegan-Michael Key poked fun at Patricia's patented pencil, which the coach always keeps in his ear calling it a pacifier. Eli Manning shaded Patricia with some analysis on the Patriots' second half start. After picking up 12 yards on a simple carry, Manning commented that the play is in every playbook, including high school ones.
"They ran that play last week," Manning said. "They had an open guy. It's like their only good concept."
His only good concept? No wonder Jones is frustrated.
A week after Jones was seen telling Patricia that the "quick game sucks," that's exactly what the Patriots offensive lineman checked in his playbook. Jones ran more screens than he had ever run in a single game during his NFL career.
The Patriots' second-year QB didn't seem excited about throwing so many screen passes when asked after the game.
"A play is a play," Jones told ESPN. "At the end of the day, you have to have a game plan to win. And that was our game plan. And it worked."
But team play hasn't been the only point of frustration for Jones this season. Earlier this year, there was frustration between Jones' camp and the Patriots' coaching staff over how they handled his return from an ankle injury. There's been an obvious animosity between Jones and the staff all year, and in this prime-time matchup, the frustration came out on the sidelines, on the field, in and out of huddles and after crucial plays.
During the third quarter, the uneasy dynamic between Patricia and Jones looked like it might reach a boiling point. But just when everything looked messy for New England, the team's defense broke the game open, with a forced fumble and a scoring touchdown.
Then, on the Cardinals' ensuing drive, Patriots cornerback Marcus Jones made a timely interception.
It's fitting that the defense saves Patricia, isn't it?
Because he is, or was? — a defensive coach, by trade. That's what made it so strange to watch him offensively this year.
After the interception, the Patriots put together their most impressive drive in weeks, partly the product of a broken coverage that led to a 39-yard catch from Jones to tight end Hunter Henry.
It's not like Patricia designed anything shiny. He simply called the play that young Madden players like to use even: four verts. It simply sends all the pass receivers straight down the field. No one loved that play more than 12-year-old me.
After Henry's big catch, rookie running back Pierre Strong punched in a 3-yard touchdown. Then Jones' frustrations eased. He showed Patricia some love on the sidelines as the two shared a friendly hug. Patricia even smiled.
But Jones didn't smile or stay with Patricia for long. It seemed to leave Patricia with the message: Let's do it again. The Patriots QB was not happy. He wanted to keep the offense going.
But New England couldn't get another point.
The bottom line is this: The Patriots are in trouble. Yes, even after a win.
Jones and Patricia are struggling this season with what appears to be a strained relationship. And it's hard to be optimistic given that Jones appears to be playing much worse this year under Patricia than he did last year under Josh McDaniels, now the head coach of the Las Vegas Raiders.
And with the Patriots traveling to Las Vegas next weekend to face McDaniels and the Raiders, everyone knows what the NFL's biggest talking point will be: Can Jones overcome this strained relationship with Patricia and lead the Patriots in the playoffs? Because right now, New England is the No. 7 seed in the AFC, and that's in spite of Patricia, not because of him.
More from NFL Week 14:
NFL playoff picture: Which teams are in, who's still in the hunt
Trevor Lawrence, Jared Goff rise; Tua, Tom Brady Fall: NFL Notes and Analysis
Tyreek Hill chasing 2,000 receiving yards: 'I want to keep getting better'
Chiefs, Bengals make moves on Bucky's top 10 NFL teams
Hot lions against the spread; Sportsbook wins on Jets late field goal
The Panthers have real playoff hopes despite the upsets. Steve Wilks deserves credit
The Eagles' first team to clinch a playoff berth, but they're looking for much more
The Cowboys' struggles are concerning, but there are bigger tests ahead
Justin Herbert breaks out as Tua Tagovailoa struggles in marquee matchup
In the win over the Jets, the Bills show that they are getting into Super Bowl shape
The Jaguars get a convincing win over the Titans to stay alive in the AFC South race
Cowboys pull off a breakout act, but win over Texans raises concern
NFL Odds Week 14: Lines, results for each game
Prior to joining FOX Sports as an AFC East reporter, Henry McKenna spent seven years covering the Patriots for USA TODAY Sports Media Group and Boston Globe Media. Follow him on Twitter at @McKennAnalysis.
---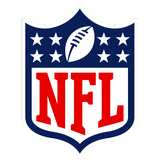 Get more from the National Football League Follow your favorites for information on games, news and more
---
---