Greg Auman
NFC South Reporter
Ask Markees Watts how he was able to handle the difficult odds of his path to the NFL, and the outside linebacker says he was "unbothered" by the entire process.
A few other words can be added to describe his journey.
Undrafted.
Unsigned.
Unbelievable.
In the next seven days, all NFL teams must trim their rosters from their current 90 players to the maximum 53, and there will be many stories of underdog players overcoming adversity to make the cut. Watts might be the biggest outlier of the bunch.
"It's been unreal," the 23-year-old said after a Bucs morning practice Tuesday. "I took what I had, made the best of it. I've just been working hard, trying my best in everything I do. My confidence didn't waver when I got here."
Watts left the University of North Carolina at Charlotte as the school's all-time sack leader, finishing with 21.5 to break the mark set by his former teammate, Alex Highsmith, who just finished a breakout season with the Steelers and landed a $68 million contract.
For all his college success, Watts didn't have the measurables the NFL covets. He's smaller than most outside linebackers at 6-foot-1, 240 pounds, and his 40-yard-dash time of 4.70 seconds didn't help him. The Athletic's Dane Brugler, in his 2023 draft preview, ranked him as the 111th-best edge rusher in this draft class — at a position where about 30 players are drafted each year.
He was not among 259 players drafted in April, and in the hours that followed, he wasn't among the 400-plus undrafted players to sign as free agents with new teams. His only offers were tryout contracts from the Jets and Bucs, allowing him to attend their rookie minicamps for a weekend, and if he impressed enough, he could land a contract for a spot on the 90-man offseason roster.
The Jets didn't sign him, but he got just enough of a taste of the NFL and the speed of practices that he had more confidence when he went to Tampa Bay, and the Bucs liked him enough they waived a player to make room for him on the roster.
Even once he got to the Bucs, he faced long odds at his position. The Bucs had two players returning from significant injuries in Shaq Barrett and backup Cam Gill, both now healthy, and they also have a former first-round pick in Joe Tryon-Shoyinka and re-signed Anthony Nelson as a free agent. They also took two outside linebackers in the draft in third-round Yaya Diaby and sixth-rounder Jose Ramirez, and under normal circumstances would only keep five of those six.
Two weeks ago, Bucs coach Todd Bowles said the depth at outside linebacker would make for some of the team's most difficult decisions when cuts are made.
"Primarily at outside linebacker. All of them can play," Bowles said. "That's going to be the toughest one. We have some competition at other spots, but from top to bottom, the outside linebacker room is probably the toughest one because all of these guys can play in this league."
Being a Bucs edge rusher means going up against an All-Pro tackle in Tristan Wirfs, something Watts credits as helping him with a daily challenge as tough as any he would face in games.
"When I was facing Tristan for the first time, if anything, I got excited," he said. "I felt honored to be playing against people who are the absolute best in the league. When it comes down to pass-rushing and playing football, it's all the same, even if you're playing against the greatest people to play this sport."
Shining in practice is one thing, but making an impact in preseason games is a chance to validate that success. In the preseason opener against Pittsburgh, even with nearly all the Bucs' defensive starters being held out, he didn't play on defense until the second half, but then made his presence felt.
"I remember the first play — it was KOR (kickoff return) and was sitting out there, waiting to see the ref run out with the ball," Watts said. "I got so excited. I've been waiting so long, just to get out here on an NFL field. I took that same energy and enthusiasm and played with it."
On one snap on third-and-long, he got into the Steelers backfield and not only sacked the quarterback but poked the ball loose, recovered by Pittsburgh but for a 21-yard loss. The tackle he beat on the play was Broderick Jones, the Steelers' first-round pick out of Georgia. Pro Football Focus graded Watts as one of the five best rookies at any position for the opening weekend.
In the second playoff game at the Jets, he played the most snaps of any edge rusher, and the game tape shows consistent pressure, including a sack that was negated by a penalty on another player. Again, he was among the highest-graded rookies across the league.
"I had to get the ball moving," he said. "I felt like I had to get recognized, and now that I've got the ball moving, I can get two hands behind it and keep it moving forward. It's exciting to have my foot in the door, but it's even more exciting that I have another shot."
By pure coincidence, Watts was given No. 58 as his jersey number — it's what Barrett has worn in Tampa, setting the team's single-season sack record and making two Pro Bowls. Barrett switched to 7 this offseason, but said Watts has represented his old number well to this point.
"He's strong and he's fast, so that's a dynamic duo, to be able to power people and get around the edge with speed," said Barrett, who came into the league as an undrafted player himself. "The offensive linemen don't know what they've got coming from Watts. We see it in practice every day. The decision-makers have a lot of tough decisions to make in our room, because we've got a lot of guys playing good … I told him we know he can help us out on defense, so he has to focus on special teams. Get that down pat, and the sky's the limit. He's light years ahead of me when I first came into the league."
Bucs outside linebackers coach George Edwards remembers how promising Watts looked this spring, where any excitement is tempered by the fact that players aren't in pads, so you don't know how they'll handle the physical aspect of pushing through initial blocks and rushing the quarterback.
"He's definitely flashed," Edwards said. "The one thing that was really impressive with him, once we got to this segment of training camp and preseason, is his ability to rush. He really has had some really good pressures and quarterback hits. The NFL is such a different game, but he's come in and put the time in, really worked hard to grasp all the concepts. He's really done a nice job of staying consistent."
How did the entire NFL miss on Watts in the draft, and even after? 
"He had a lot of production in college, but that doesn't always compute to having success in this league," Edwards said. "You look at the intangibles like length and speed and his level of competition, and it happens. I've seen guys who had one sack their whole college career, and next thing you know, they're going to Pro Bowls. It's a tough evaluation, and people get too caught up in size and speed. You can't really place what he brings and what it means to him and how he approaches it all. He's a true pro."
Watts didn't know what to expect from the draft, whether he'd get picked or signed, but said his focus was always getting the chance to get into an NFL camp with any chance to make a roster.
"I don't really get caught up in uncontrollables," he said. "When it happened, it was a few days I felt like 'Man. What happened? Where are my opportunities?' It comes back to me checking myself. I shouldn't have expected anything. Just control what I control, so that was working out and doing what I could. It paid off."
After his preseason debut, Watts had a moment on the field with Highsmith — in 2019, they started opposite each other for Charlotte, and the attention given to Highsmith helped Watts get 9.5 sacks in a breakout year.
"It was cool watching him out there, and he had a few tackles and a strip sack," Highsmith said. "I hope he can continue to ball out. It's cool to see his journey, where he came from as a freshman at Charlotte to where he is now. You notice how he's gotten better with his hands and using his leverage, setting the edge. I remember his freshman year, you just said 'This dude can rush.' He's gotten stronger, gained a lot of weight in a good way, added more power to his game."
Watts was overcoming adversity long before he got to Tampa. He injured his knee on the opening kickoff of the first game of his senior year and was done for the season, signing as a 215-pound linebacker and two-star recruit with the fledgling program at Charlotte, which only started playing football in 2013. Will Healy, who was his head coach there with the 49ers, isn't surprised to see him putting himself in position to make a splash at the next level.
"The thing about Markees is he has an unbelievable motor and passion for the game," said Healy, now an assistant at UCF. "He just plays so hard. As he matured and began to understand the game and how to take care of his body, he was unbelievable. He was great with me in good times and bad times, a lead-by-example guy who plays with tremendous effort and heart and will do anything it takes to win. He was incredible to coach, and he's an even better person."
The Bucs might have four undrafted rookies make their 53 this year, with talented players like running back Sean Tucker, nickel Chris Izien and receiver Rakim Jarrett and others in addition to Watts. The Bucs have a good history not only with undrafted rookies, but even tryout players. Tight end Cameron Brate, third in team history with 33 career touchdown catches, got to the Bucs are missing out on a tryout at Vikings rookie minicamp; receiver Adam Humphries, who caught 219 passes in four years with Tampa Bay, got his start as a tryout player. 
Against the Jets, Watts played the second-most special teams snaps of anyone on the roster. Watts' college coach remembers how much the small things mattered to Watts, how important it was for him to even play on the field-goal unit, where he had two blocked kicks in college. Healy said he always thought that defensive players on extra point or field goals are always playing there knowing they've failed as a defense, but he liked that Watts was never done trying to keep the other team from scoring. If they got six points, he wanted to stop them from getting a seventh.
"You get one more shot," he explained of liking that role. "One shot has always been enough for me. I'm not a greedy guy. Give me one shot, I'm going to do the best I can."
Greg Auman is FOX Sports' NFC South reporter, covering the Buccaneers, Falcons, Panthers and Saints. He is in his 10th season covering the Bucs and the NFL full-time, having spent time at the Tampa Bay Times and The Athletic. You can follow him on Twitter at @gregauman.
FOLLOW
Follow your favorites to personalize your FOX Sports experience
---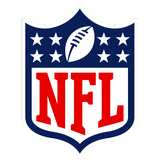 Get more from National Football League Follow your favorites to get information about games, news and more
---