DENVER — Luka Doncic has been at his best — one of the NBA's best, too, for that matter — in crunch time this season.
Same with the Dallas Mavericks, who are a league-leading 6-0 in clutch situations, which are defined as a scoring margin within five points and five or fewer minutes left in a game.
It's a small sample size, but the Mavericks look to be taking shape in the first full season of the on-court collaboration between Doncic and Kyrie Irving.
Last season, the Mavericks struggled in clutch time, posting a 6-15 mark after Irving's arrival in the lineup following the trade with Brooklyn. The team ended up missing the postseason.
They just needed a little more time, Mavericks coach Jason Kidd contended, to fine-tune their chemistry.
Now, they appear on the same page.
"When you have 77 (Doncic) and 11 (Irving) it's an easy thing," Kidd said of clutch moments. "We talked about last year. As much as we wanted for things to happen right away, you've got to go through the process of growing pains and getting to know one another.
"The other side of that, we've spent a lot of time on in-game situations, and everybody's very comfortable."
Lost in all the Victor Wembanyama mania and the James Harden trade saga has been the play of Doncic, who looks even more dynamic than ever, which is saying quite a bit about the point guard.
Even better, perhaps, than his video game version on "NBA 2K" (very "near," rookie teammate Dereck Lively II cracked).
The 24-year-old Slovenian is doing, well, Luka things.
Doncic is nearly averaging a triple-double. And continuing the "it's never too early to talk about league MVP award" conversation, Doncic's odds, according to FanDuel Sportsook, are just slightly less than that of his buddy and two-time NBA MVP Nikola Jokic of the Denver Nuggets.
"It's always nice to play against him," said Jokic, whose team beat the Mavericks 125-114 last week. "He's a great player. He's unique. He's controlling the game. He's so versatile."
Couple that with Irving and it's led to a hot start for the Mavericks (6-1), who have the second-best mark in the Western Conference. They trail — only slightly — the reigning NBA-champion Nuggets (7-1).
"It's been fun basketball," Irving said. "It's been fun to play."
Doncic checks in at third on a list of seven players who have 20 or more "clutch points" so far this season. He's 8 of 11 for 25 points down the stretch of close games, behind just Stephen Curry (28) and LeBron James (26). Also on the list are Damian Lillard (24), Donovan Mitchell (23), Wembanyama (23), the rookie sensation from France who's taken the league by storm, and Mikal Bridges (20).
"On offense, (Doncic) just always finds the right play," explained Lively, the 7-foot-1 rookie center out of Duke. "And if you don't see the right play, he'll find it himself. No matter if that's him getting the shot, his teammates getting a shot or him throwing a lob, or just being able to find the open man. He does an excellent job of doing that."
Doncic's also sharing the leadership load, with Irving and Grant Williams, the versatile power forward who was acquired from Boston as part of a three-team offseason deal.
That is creating even more freedom for Doncic.
"He impacts the game across the board — his elite scoring, playmaking, rebounding," Nuggets coach Michael Malone said. "It's his team, and he makes everyone around him better. And we know that when he gets that ball, he can make a big, big shot. He loves the moment. He lives for the moment."
Always has. Doncic wasn't sure when that began, because even as a kid no moment seemed too big.
"I just like playing basketball," Doncic said. "And it's always the big moments that are the most important. You're not always going to be on your 'A' game, but it just gets something going in me."
Doncic counts Jokic as one of his good friends. They joke around. They tease one another. And while they rarely talk hoops, they have much admiration for one another on the floor.
"All the players or the coaches know how special he is," Doncic said of Jokic, who won the NBA Finals MVP last season after leading the Nuggets to the franchise's first title. "He's right now probably the best basketball player in the world."
If that's the case, Doncic is right there, too.
"He just destroyed us," Charlotte coach Steve Clifford said after 124-118 loss to the Mavs in a game where Doncic had 23 points, 12 rebounds and nine assists. "They had him for nine assists, but he created almost their entire offense. We couldn't figure out a way to stop him."
A common theme right now. If not Doncic, then it's Irving.
"By having an offseason, having a training camp," Malone said, "those guys are just getting more comfortable."
Reporting by The Associated Press.
FOLLOW
Follow your favorites to personalize your FOX Sports experience
---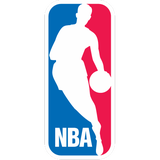 Get more from National Basketball Association Follow your favorites to get information about games, news and more
---