Jake Mintz
FOX Sports MLB Analyst
ARLINGTON, Texas — The Ginkels were in dreamland.
It was the seventh inning in Game 7 of the National League Championship Series and the Philadelphia Phillies were threatening. 
A pair of walks had just pushed the tying run to first and the winning run, in the form of Trea Turner, to the plate. Bryce Harper and all his October greatness lurked on deck. The rowdy Citizens Bank Park crowd smelled blood. Arizona Diamondbacks skipper Torey Lovullo strolled out to the mound for a pitching change and signaled toward the visiting bullpen.
And down the bullpen steps, out of the shadows and into the fray, jogged the hulking figure of Kevin Ginkel.
Over 2,000 miles away, at his apartment in greater Phoenix, Kevin's parents, Christine and Jeff, were locked in on the TV screen. The Ginkels, both from Minnesota but living in the San Diego area where Kevin grew up, got tired of commuting to and from Arizona for D-backs playoff games, so they set up residence in their son's otherwise vacant apartment. That meant a solitary watch party for the deciding game, with only their 5-year-old dachshund, Yogi, keeping them company.
Kevin Ginkel would proceed to deliver a postseason relief performance for the ages, retiring Turner and Harper on fly balls to escape the jam before striking out the side against Alec Bohm, Bryson Stott and J.T. Realmuto in the eighth inning. His flawless outing ensured that closer Paul Sewald would not need to face the top of the Phillies lineup again. And when Ginkel punched out Realmuto to finish one of the more impressive October relief appearances in recent memory, his otherwise reserved parents didn't restrain their emotions.
"I started to cry. I was so elated," Christine Ginkel, sporting a distinctive Midwest accent, told FOX Sports. "Just jumping around like a jumping bean. I think we scared the dog."
Their son's ascension into the October spotlight has been equally shocking and definitive. The kind, lovable SoCal goofball who drove his grandma's 2003 PT Cruiser to the field every day during his rookie year, a low-leverage relief option who was designated for assignment in 2021 and optioned this June has become a crucial piece of Arizona's bullpen machine.
In Game 1 of the World Series on Friday, Ginkel worked around a lead-off single and a walk to protect the D-backs' two-run lead before the Rangers later rallied to victory. Arizona's 6-foot-4, 235-pound right-hander still has not allowed a run in nine postseason appearances, while punching out 14 and walking just three in 10 innings of work. His fastball sits in the mid-90s while his slider has developed into a devastating, unhittable wipeout pitch. And as is so often the case with postseason relief heroes, Ginkel's success on the big stage is the culmination of a topsy-turvy career.
"All this hoopla has been something," Jeff Ginkel said of his son. "Especially because Kevin has never been a limelighter."
When Kevin Ginkel didn't receive any major Division-I offers coming out of his San Diego area high school, he opted for Southwestern College, a junior college program in nearby Chula Vista. That's where the light bulb flashed on. After two seasons there, he transferred to the University of Arizona, a Division-I powerhouse.
But it wasn't smooth sailing from the jump.
"I remember that fall when he showed up, Gink kept telling everyone his velo was down," said former college teammate Rio Gomez, who's currently in the Boston Red Sox farm system. "He was like 88-90, which is totally fine for that level. We didn't know him too well, so we were skeptical [that he threw harder]."
Then, one day early in the spring, Ginkel told Gomez that he was "going to be as loose and as athletic as possible in his catch play." 
"I was like 'sure, dude, whatever,'" Gomez remembered.
Suddenly, the ball was zooming out of Ginkel's hand. That 88-90 turned into 96-97, and Ginkel soon became one of the key arms on a Arizona team that stampeded to the College World Series final. Ginkel started Game 2 of the championship series, tossing seven innings of one-run ball with 10 strikeouts. He was on the map.
The Diamondbacks selected him in the fifth round of the 2016 draft, but Ginkel didn't reach the bigs until the end of 2019. Following two lackluster and injury-marred seasons, Arizona designated Ginkel for assignment. His big-league career was in jeopardy. He vividly remembers sitting on the patio of his apartment in Phoenix when then-director of player development Josh Barfield broke the news.
"It hit me and I was confused," Ginkel remembers. "I could have been upset, but I was like, 'Alright, this is part of the journey.'"
After spending most of last year with Triple-A Reno, he shined with the D-backs in a late-season call-up. Ginkel then made the big-league club again out of spring training this past March. And even though Arizona optioned him to Triple-A for a few weeks in June, the organization insists it had little to do with performance. He returned to the majors soon after and has been dynamite ever since. But the real turning point for Ginkel came on July 18th when he closed out the ninth inning of a wild 16-13 win over the steamrolling Atlanta Braves.
"I struck out [Austin] Riley, [Matt] Olson and [Sean] Murphy," Ginkel said. "And I was like, 'This is it.'"
Arizona Diamondbacks and Texas Rangers shine in road to 2023 World Series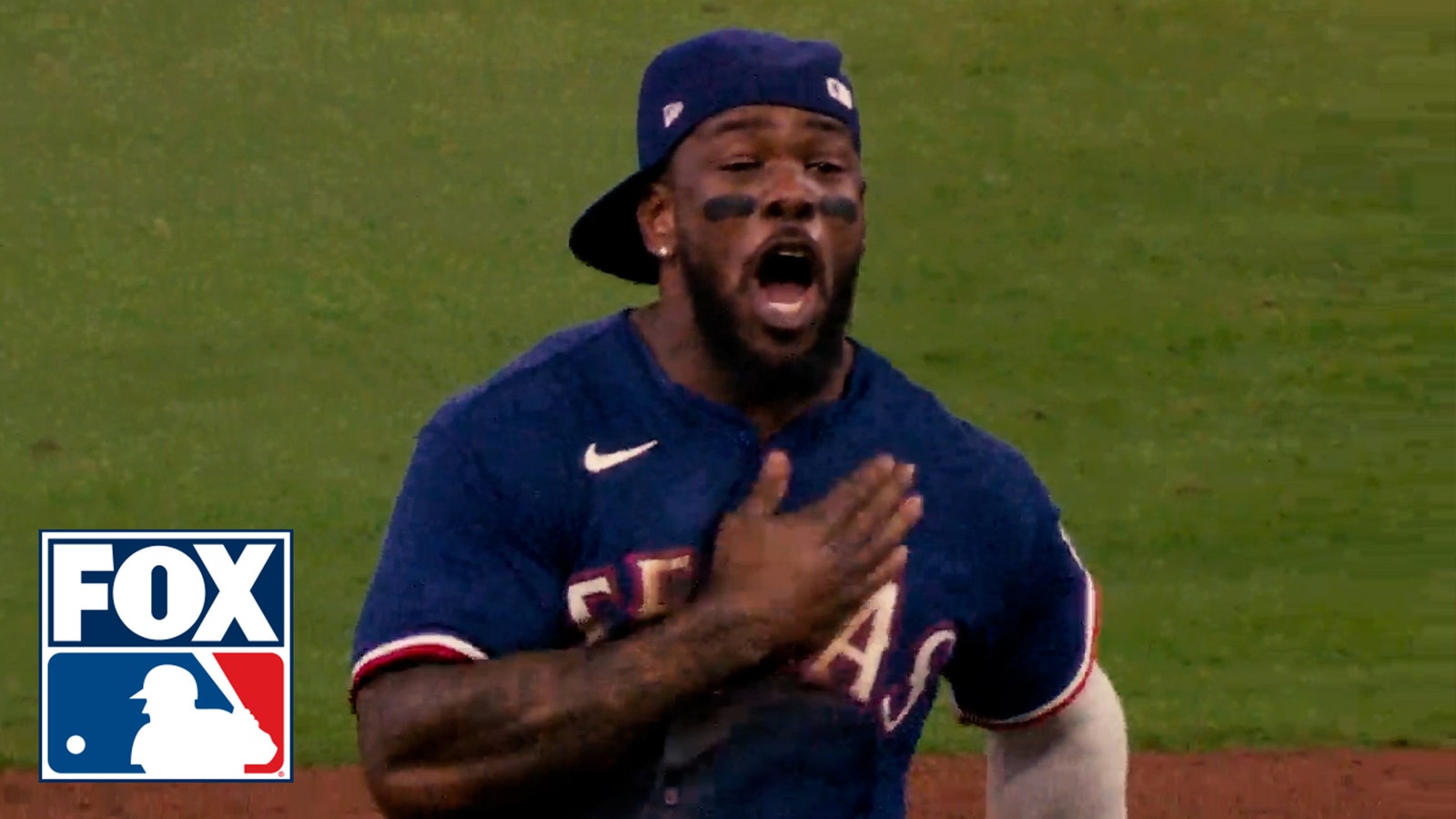 But while Ginkel's nasty stuff has helped catapult him into late-game success, his teammates insist the 29-year-old's mindset is just as important. 
"If you could draw up the perfect competitor, I think Ginkel is a pretty good example of that," D-backs reliever Andrew Saalfrank told FOX Sports. "Focused, with a chip on his shoulder."
"He's definitely got that chill and mellow mentality," D-backs reliever Ryne Nelson said, "but once that phone rings, it's laser-focused." 
Ginkel has been answering the call all month long, earning himself MLB playoff cult hero status. Some of that has to do with his last name — Ginkel is admittedly fun to say — but the sheer inevitability of his outings has made "The Gink" must-see TV. And if the Diamondbacks are to upset the Rangers in this Fall Classic, they'll need Ginkel to continue his dominance against Texas' formidable lineup.
"Kevin has always been kind of a bridesmaid," Christine Ginkel said of her son. "His high-school team always finished second. The University of Arizona lost in the finals in 2016. We're hoping this year is different."
Speaking of which, Kevin Ginkel has since traded in his grandmother's PT Cruiser in favor of a Jeep Grand Cherokee, a much more typical big-league ride. 
"His apartment is nice, but modest," his father insists. "But he moved in back in February and there's still stuff lying around. He didn't get a big signing bonus, so he wasn't going to buy himself a Lamborghini or anything like that." 
His mother adds: "We always told him to get a good mortgage, so you can afford to eat more than just beans and wieners."
Four more Diamondbacks wins and Ginkel will be able to eat whatever he wants.
Jake Mintz, the louder half of @CespedesBBQ is a baseball writer for FOX Sports. He played college baseball, poorly at first, then very well, very briefly. Jake lives in New York City where he coaches Little League and rides his bike, sometimes at the same time. Follow him on Twitter at @Jake_Mintz.
Flippin' Bats: 
---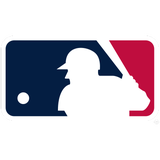 Get more from Major League Baseball Follow your favorites to get information about games, news and more
---