Francisco Álvarez has seven red letters engraved in capitals at the base of his throat. These seven letters create two words that influence Álvarez's day-to-day baseball:
"THE BEST."
Alvarez is deeply motivated to become the best in everything he does. He tries to achieve this skyscraper status by setting high expectations for himself. At this time last year, Alvarez said his goal was to "get to the big guys, get to the big guys." Seven months later, during the final week of the New York Mets regular season, Alvarez made his major league debut.
When asked what his goal is for this season, Alvarez practically answered before the question was even finished: "Rookie of the year," he answered, without hesitation.
Rather than hoping or believing that he will achieve his goals, Alvarez seems to know or accept that, in time, they will be fulfilled. Doubts do not permeate his mind for long. He doesn't let go because doubts lead to a lack of trust and faith, and Álvarez is full of both.
"I got the tattoo because when I wake up in the morning, I want to be reminded that I look like the best," Álvarez said through an interpreter. "Sometimes you wake up in the morning and you don't feel great and you forget who you are. But with this tattoo, it reminds me that I'm great and I feel the best."
There is also star power in the way he does business. Alvarez, hunched over and carrying several pounds of catching gear, is anxious and focused during the quick defensive drills, seemingly unfazed by the multiple pairs of eyes closely monitoring his progress. During batting practice, Alvarez prepares to pitch with the bat resting on his right shoulder and his weight on his back leg. Then he swings back, swings, and lets it break. When he connects, if you're distracted or have your back to the violent swing, the sound coming off his bat will make you pay attention. Loud pop dominates the music and threatens a deep drive. Álvarez watches every second of the ball that soars over the outfield wall.
Álvarez is praised by Mets decision-makers for asking questions and being receptive to criticism. He is outgoing and talkative. He's hungry to learn more about his craft behind the plate, whether it's pitching to veteran receivers or being a sponge while taking instruction. Alvarez's aptitude for learning and honing his skills, including the effort to complete a full interview in English, his second language, is part of what he believes will help him become the best.
Alvarez entered his third major league spring training as the Mets' top overall prospect. The 21-year-old is furiously knocking on the proverbial door of the big leagues. Last season, he posted an .885 OPS and 136 wRC+ between Double-A and Triple-A before his late-season call-up. His 27 homers led the Mets' farm and ranked fourth-highest in the minor leagues among 20-year-old hitters. Although his bat is ahead of his defense and he could be ready for the big leagues, manager Buck Showalter and general manager Billy Eppler have said repeatedly that Alvarez won't be called up until his catching skills are up to par. developed. Owner Steve Cohen indicated he agreed with that thinking.
"I don't think they focused enough on defense in the minor leagues before," Cohen said recently in Port St. Lucie, Florida. "You have to be a complete ball player, and not just a half ball player. Those things are important to us, but they require a different approach, a more rigorous approach. And that's what we're doing."
The Mets are applying the same rigorous approach to Brett Baty, the organization's No. 2 prospect and potential long-term third baseman.
While Alvarez continues to hone his craft with catching instructor Glenn Sherlock, Baty has been paired with Mets bench coach Eric Chavez, third base coach Joey Cora and former Mets captain David Wright to work in his defense. Chavez has spent the past few weeks coaching Baty at the hot corner, and Baty said the six-time Gold Glove winner's instruction has been invaluable. Chavez said he has noticed major improvements in Baty's footwork, in particular.
New York hopes the development will lead to long-term success with renewed confidence in Baty, who has just been given a longer run to impress the club. The Mets made no secret that they were looking for a superstar third baseman by agreeing to terms with free agent Carlos Correa before that deal fell apart. They were also said to be interested in six-time All-Star Manny Machado before he signed a mega-extension with the Padres.
Instead of just being a footnote in the franchise's history books, Baty, with Correa and Machado off the board, has a chance to make an impact for years to come. The Mets' future third base job is his.
For now, veteran third baseman Eduardo Escobar is blocking Baty's path, but the 23-year-old rookie hardly thinks so. Baty has enjoyed meeting and learning from his big league teammates since his call-up in August 2022. Although he's set to receive tons of extra playing time when Escobar and the rest of the Mets' infield walk off the field to play in the World Baseball Classic, it's a bittersweet feeling for him.
"It's going to be tough not having them in the clubhouse and not being with the guys," Baty said. "But I'm getting more reps, which will be good. I can show everybody what I've been working on this offseason and then look right there at third base. It'll be a good experience, but we'll miss them, too." ".
Baty, like Alvarez, got only a small taste of the major leagues after his debut last year. He is determined to return to the stage, but understands that the decision is out of his hands. What he will do until then is focus on being as prepared as possible. His belief in himself is as strong as Álvarez's, if not as striking. Baty's quiet confidence and mature talent translated to a 158 wRC+ between the two levels in the minors last year. He tries to stay away from social media while relying on his friends and family to keep him grounded.
Alvarez, meanwhile, welcomed the spotlight of being featured in Baseball America's November 2022 edition, aptly titled "Apple Juice" for his potential to lead the Mets' next young core. His fearless attitude toward pressure suggests he can thrive, not just in MLB but in New York. But as much as he looks ready for The Show, the Mets want Alvarez to be much more than their designated hitter. His plan, for now, is to roll with new receiver Omar Narváez and backup Tomas Nido.
"We want to hope the full package is there," Eppler said of Alvarez in Port St. Lucie. "If Francisco is at our club or makes our team or if he shows up, we want to make sure we can catch him because the long-term trajectory of this young man is to be able to catch. We have to be able to catch him. – it up here."
With veteran aces Max Scherzer and Justin Verlander leading the rotation, the team's rationale for making sure Alvarez is ready to receive, mark and block is simple. But the young defenseman isn't just waiting to grab one of the game's most dangerous 1-2 punches; is already being proactive. Alvarez recently spoke with veteran Robinson Chirinos, who caught Verlander while they played together in Houston. Alvarez learned from Chirinos what Verlander likes on game days, how the right-hander is super focused, where he likes to ride and have the glove and how he likes to call.
"I think it's going to be a tremendous day when we get a chance to be a duo," said Alvarez, who is excited to add Verlander to the list of Cy Young winners he's already captured. Last year, Alvarez worked with Scherzer and Jacob deGrom while the aces rehabbed with Triple-A Syracuse.
It's only a matter of time before the Mets' top prospect, already believed to be "the best," plays alongside teammates who have long proven themselves to be the most elite players in the game. Whenever that happens, just like the sound coming off Alvarez's bat, the next wave of Mets players will have our attention.
Deesha Thosar is an MLB writer for FOX Sports. She previously covered the Mets as a reporter for the New York Daily News. Follow her on Twitter at @DeeshaThosar.
More baseball from FOX Sports:
FOX Sports Top Stories:
FOLLOW
Follow your favorites to personalize your FOX Sports experience
---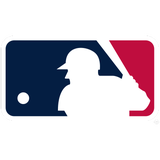 Get more from Major League Baseball Follow your favorites for information on games, news and more
---