Michael Cohen
College football and college basketball writer
COLUMBUS, Ohio – The second straight 3-pointer in less than a minute prompted USC head coach Andy Enfield to call a timeout, the referee's whistle giving star point guard Boogie Ellis a merciful suspension. Ellis, the Trojans' leading scorer, gasped at the opposite end of the court (chest heaving, wheezing, shoulders slumped) as the collection of stools his teammates sat on it seemed so close and yet so dying. He staggered into the Enfield huddle long after everyone else and hit his chair in frustration.
That kind of fatigue was unusual for Ellis, an 18-point scorer whose average climbed north of 20 in his last 12 outings, a first-team all-conference player in the Pac-12. It took nearly 17 minutes before he scored his first point against seventh-seeded Michigan State on Friday. His streak of 16 consecutive games with at least one three-pointer was snapped after three shots outside the goal. The only team that limited Ellis to fewer points than the paltry six he mustered on 3-for-12 shooting was Cal State Fullerton on Dec. 7, a game the Trojans won anyway.
"They did a good job," Ellis said in the postgame press conference. "I let my teammates down today. I didn't make shots. And they made things difficult for me. Just team defense, jumping on the ball. Being in every gap, pretty much."
"Them" was a reference to Michigan State's sticky, stubborn, suffocating pair of guards — Tyson Walker and Jaden Akins — who disrupted Ellis from the first possession until the time he was fouled on the fifth, with 33 seconds left in the second half, on the verge of finally escaping its clutches in the agony of disqualification. Ellis wrapped himself in a towel along the bench as the clock ticked down toward elimination, a 72-62 loss. He pulled it from his head to his shoulders as he commiserated with a teammate. He was still wearing it when head coach Tom Izzo stopped him briefly at the handshake line for a good-hearted consolation.
Izzo had spoken glowingly about Ellis during his pregame news conference Thursday, and he would do so again after a win that sent Michigan State to the Round of 32 for the second straight year. He recognized how dangerous a quick-shooting, volume guard could be for a Spartans group whose defense was wilting down the stretch. Much of his media sessions in recent weeks were spent imploring his team to put forth more effort, more intensity on that end of the court. An extended hot streak from beyond the arc could only document the problem for so long, and eventually Michigan State would need an alternative to simply overcome its defensive deficiencies.
"It's no secret that I haven't been happy with our defense," Izzo said after the game.
But against a USC team that finished third in the Pac-12 standings, Izzo's more elastic and athletic guards answered the call with surprising aggression as the Spartans "get our mojo back," as Izzo later described it. The diminutive Walker joined his opponent beyond the 3-point line and masterfully slid his feet to counter flashy isolation attempts by Ellis, who has taken more than 13 shots per game this season. Every perimeter jumper was challenged, every drive to the basket matched and flustered as the 6-foot-3, 185-pound Ellis needed aerial contortions just to get the ball to the rim. When it was Akins' turn, his gap-sealed defense forced Ellis into a double-clutch fadeaway from the baseline that barely touched the rim.
Together, Walker and Akins guarded with a relentlessness that took the breath out of the lungs of a player accustomed to logging 33.1 minutes per game. Every drive Ellis attempted, every bit of space he tried to create further drained a battery that was expiring long before the final buzzer. With 1:42 left, Ellis gasped as he put his hands to his head to get his wind back faster. Ellis then bent over and grabbed a handful of shorts in both hands.
Moments later, after Ellis missed a shot from beyond the arc, Izzo huddled with his thick guards during a layup. He brought their heads together in an intimate hug between competitors, a fire-breathing coach expressing admiration for some unyielding defensive venom.
"We knew coming into the game he can really score the ball," Walker said. "He makes hard shots. I just tried to make every hard shot. Keep your hand up, don't miss, don't reach because he's very smart with the ball. He plays on it. He just tries to block and play solid defense. And we did a good job. Every shot he made was contested."
Fatigue seeped through Ellis in the locker room soon after, the simple act of taking off his sneakers transformed into the most arduous of tasks. He untied both shoes but could only muster the strength to remove one. Seconds turned into minutes as Ellis stood motionless in the cramped, sullen space of his team: one shoe on, one slipper on, a towel still covering his head, his gaze perpetually downcast.
When word came that it was USC's turn to take the stand, Ellis stood and walked through the tunnels of Nationwide Arena. He sank into a chair in the media holding area as Izzo wrapped up a postgame press conference.
"Those guys, especially those two guards, the job they did was unbelievable," Izzo said of Walker and Akins, who sat next to him in the stands. "We haven't played against many guards as good as Ellis."
But across the hall, Ellis put both hands over his ears as three Trojans waited their turn. He couldn't hear what Izzo was saying as the towel pressed deeper and deeper into his skin.
Michael Cohen covers college football and basketball for FOX Sports with an emphasis on the Big Ten. Follow him on Twitter @Michael_Cohen13.
Read more:
FOLLOW
Follow your favorites to personalize your FOX Sports experience
---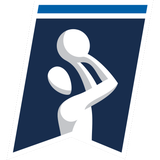 Get more from college basketball Follow your favorites for information on games, news and more
---