Pedro Moura
FOX Sports MLB Analyst
In Arizona and Florida, major leaguers are already trickling into the cities, reporting to training early into the spring. Intake physicals are due next week. The games start the following week. The baseball season is about to begin and it promises to be very different from past seasons.
This year, in fact, could mark the most significant change in the way the sport is played in quite some time. Baseball has introduced bi-league designated hitter, the three-hitter minimum, year-round interleague play and additional playoff spots in recent years, but it's rare for the league to incorporate so many substantial changes at once.
Advance: each team will play each other; a shot clock will run down 15 or 20 seconds between each shot; the bases will be three square inches larger; and at least two infielders must be on each side of second base when a pitch is delivered, while none of the four may stand on the turf when the pitcher is on the rubber.
The schedule, itself, will be different enough to warrant an examination throughout the season. Keep in mind that in seemingly tight divisions like the National League West, titans like the Dodgers and Padres won't have nearly as many opportunities to measure each other. The clock will speed up the pace of play and, especially early on, will force more deliberate players to aggressively adjust to their teammates. The (slightly) larger bases will (slightly) increase steal attempts and, the league hopes, reduce injuries around the bases.
But it is shift restrictions that have the potential to most dramatically change the product in the field. He has already overturned a number of roster decisions. Sticking with the NL West, the Dodgers' decision to move Max Muncy to third base and acquire Miguel Rojas as middle infield insurance illuminates how some evaluators are adjusting.
The Dodgers were happy to have Muncy's second base earlier; now, he makes a lot more sense as a third baseman. Rojas doesn't meet the caliber of hitter the Dodgers usually field, but he certainly meets the defensive threshold in this new era.
And left-handed power hitters suddenly look more promising. The Giants gave Joc Pederson nearly $20 million after a season in which he was worth a little more than a WAR. The Twins guaranteed Joey Gallo $11 million after a replacement-level season.
The Twins are a good example of a team that has invested in the idea that a new era could be starting. They traded Luis Arráez to the Marlins last month in part because he doesn't profile as a skilled second baseman given these new limitations. But the Marlins are clearly less convinced, having traded Rojas to the Dodgers, acquired Arráez and are moving their standout second baseman, Jazz Chisholm Jr., to center field.
This season should prove who was right.
Oh, and don't forget that an electronic strike zone will be used in all Triple-A ballparks by 2023. That could be coming to MLB soon, too.
Another extension for late bloomers
Last week we wrote about a mini-trend that seemed to be blooming: arbitration-eligible players who arrived late were all signing extensions. The Rays signed three such players on their own and are reportedly in talks with one more, the Mets signed another and now the Mariners signed one of their own in utilityman Dylan Moore .
Moore, 30, agreed to a three-year deal that buys him one of his free agent years. He's guaranteed to get just $9 million. Like Pete Fairbanks of the Rays, Yandy Diaz and Jeffrey Springs and Jeff McNeil of the Mets before him, Moore was not a hyped amateur prospect. He was paid $10,000 to sign when he was drafted as a college senior, and didn't make his major league debut until he was 26.
His guarantee obviously pales in comparison to the extension totals that usually garner attention this time of year, but it also roughly triples the money he's made in professional baseball thus far.
We haven't yet seen any of the extensions that tend to be more common this time of year: those where pre-arbitration players sign for multiple seasons.
Beltran's back
Don't sleep on the potential importance of the Mets getting Carlos Beltrán back. His role, for now, is as a special assistant to general manager Billy Eppler, not the managerial job he was hired for before his involvement in the Astros' sign-stealing scandal was revealed. But it's a big step from the broadcast booth, where he worked last season for the Yankees, to front office.
It immediately becomes easier to imagine that Beltrán will be a coach again. It's also easier to imagine Beltrán winning Hall of Fame election while working in baseball.
This year he received votes on almost half of the ballots cast. If his reputation recovers as he climbs back up the organization's totem pole, that total should rise quickly.
Pedro Moura is the national baseball writer for FOX Sports. He previously covered the Dodgers for The Athletic, the Angels and Dodgers for the Orange County Register and LA Times, and his alma mater, USC, for ESPN Los Angeles. He is the author of "How to Overcome a Broken Game." Follow him on Twitter at @pedromoura.
FOX Sports Top Stories:
---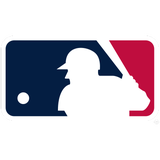 Get more from Major League Baseball Follow your favorites for information on games, news and more
---
---