Major League Soccer has been on a month-long hiatus for the Leagues Cup since July 20, but that hasn't stopped the MLS Cup odds from moving. 
Most notably, the addition of superstar Lionel Messi has captured the hearts of fans and bettors alike with his scoring ways.
Can Inter Miami do the impossible and climb out of the basement to win the Cup? Or will another team take home the prestigious trophy this season?
The 28th MLS season resumes on Sunday. 
Let's take a look at some betting options for North America's top men's soccer league.
Here are the updated title odds for all the teams in the MLS:
ODDS TO WIN THE MLS CUP (via FOX Bet)*
FC Cincinnati +400 (bet $10 to win $50)
LAFC +550 (bet $10 to win $65)
Philadelphia Union +750 (bet $10 to win $85)
Inter Miami CF +950 (bet $10 to win $105)
Saint Louis City SC +1000 (bet $10 to win $110)
New England Revolution +1100 (bet $10 to win $120)
Seattle Sounders +1200 (bet $10 to win $130)
Nashville SC +1400 (bet $10 to win $150)
Atlanta United +1400 (bet $10 to win $150)
Columbus Crew +2000 (bet $10 to win $210)
LA Galaxy +1200 (bet $10 to win $130)
Austin FC +2200 (bet $10 to win $230)
Orlando City SC +2500 (bet $10 to win $260)
San Jose Earthquakes +3000 (bet $10 to win $310)
Real Salt Lake +3500 (bet $10 to win $360)
FC Dallas +4000 (bet $10 to win $410)
Vancouver Whitecaps +6500 (bet $10 to win $660)
Houston Dynamo +6500 (bet $10 to win $660)
NYCFC +8000 (bet $10 to win $810)
Minnesota United +8000 (bet $10 to win $810)
D.C. United +8000 (bet $10 to win $810)
LA Galaxy +8000 (bet $10 to win $810)
New York Red Bulls +10000 (bet $10 to win $1,010)
Chicago Fire +10000 (bet $10 to win $1,010)
Portland Timbers +10000 (bet $10 to win $1,010)
CF Montreal +10000 (bet $10 to win $1,010)
Charlotte FC +10000 (bet $10 to win $1,010)
Sporting Kansas City +15000 (bet $10 to win $1,510)
Toronto FC +50000 (bet $10 to win $5.010)
Colorado Rapids +50000 (bet $10 to win $5.010)
*Odds as of 8/16/2023
RELATED: Lionel Messi Inter Miami stats tracker
Is Lionel Messi's dominance potentially a PROBLEM for MLS?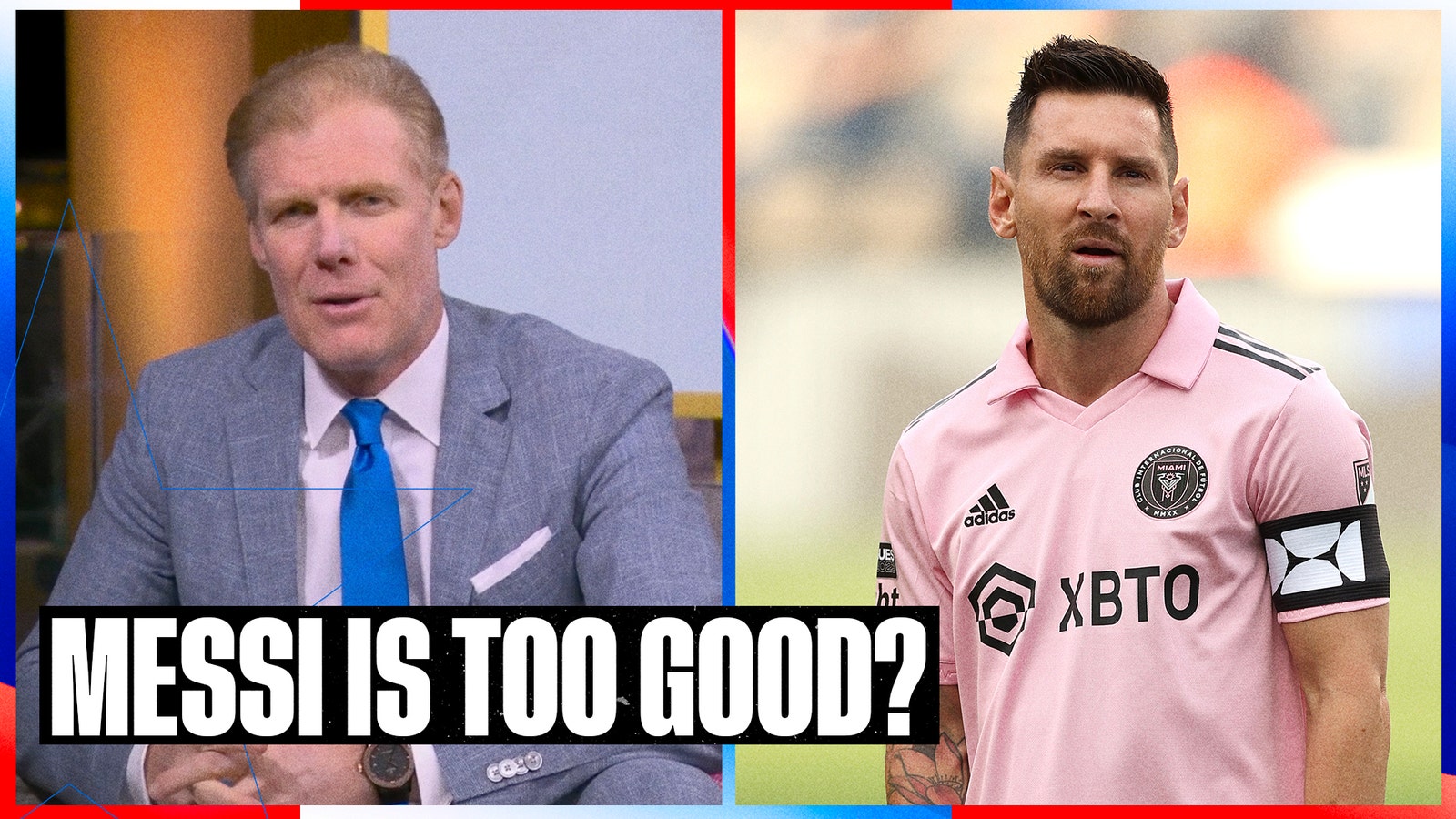 Alexi Lalas and David Mosse debate whether Messi's dominance is showing a lack of quality at times within MLS.
Since the superstar brought his talents to South Beach, Lionel Messi and Inter Miami have made quite the splash in the past month. Currently playing in the Leagues Cup, all Inter Miami has done is win win win no matter what, with Messi leading the way with nine goals and three assists in six appearances. Not surprisingly, Inter Miami is 6-0-0 in these games and looks to win the League Cup on Saturday against Nashville S.C. 
Following along with those wins has been a drastic shortening of the odds for Inter Miami. The team's odds stood at +3300 to win the MLS Cup before La Pulga's Miami debut. Those odds fell to +2500 after his first two League Cup games. Now that they made the finals those odds have shortened all the way to +900, and they now have the fourth-lowest odds to take home the MLS Cup. All of this has come despite being at the bottom of the standings (5-14-3, 18 points). That's the power of Messi, right?
When the second half resumes, all eyes will be on Inter Miami as they attempt to make MLS history. A lot of bettors will be watching too as they look to cash in if history is made. 
As for the rest of the odds board, after opening at +2500, FC Cincinnati now finds themselves at +400 and is the betting favorite to win the 2023 MLS Cup. They went 15-2-6 in the first half and look to continue this stellar play into the second half of the season. They currently have an eight-point lead over New England in the Eastern Conference. 
Last year's MLS Cup winners, LAFC sit at +550 and only trail FC Cincinnati in the odds. They won 10 of their first 23 games with seven draws and six losses. They trail West leaders St Louis by four points and look to round into form over the season's second half.
MLS announced changes to its playoff format. A pair of single-elimination wild-card matches on Oct. 25-26 were added, and Round One will be a best-of-three format from Oct. 28-Nov. 12.
The MLS Cup is Dec. 9.
The top seven finishers in each conference get a bye into Round One. The eighth and ninth seeds in each conference will play in the wild-card matches.
The LA Galaxy have won the MLS Cup a record five times (2002, '05, '11, '12 and '14). D.C. United is second with four titles (1996-99, 2004). 
Team Heartbreak in MLS? It might be the New England Revolution, who are 0-5 in MLS Cup title matches (2002, '05-'07, '14).
Here are the past 10 MLS Cup winners:
2022 LAFC *
2021 New York City FC
2020 Columbus Crew
2019 Seattle Sounders
2018 Atlanta United FC 
2017 Toronto FC *
2016 Seattle Sounders
2015 Portland Timbers
2014 Los Angeles Galaxy
2013 Sporting KC
Here are the past 10 Supporters' Shield winners:
2022 LAFC
2021 New England Revolution
2020 Philadelphia Union
2019 Los Angeles FC
2018 New York Red Bulls
2017 Toronto FC
2016 FC Dallas
2015 New York Red Bulls
2014 Seattle Sounders
2013 New York Red Bulls
* = swept MLS Cup and Supporters' Shield
Follow along on FOX Sports for the latest on MLS and other soccer news.
Play FOX Super 6 every week for your chance to win thousands of dollars every week. Just download the Super 6 app and make your picks today!
---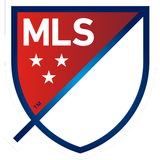 Get more from MLS Follow your favorites to get information about games, news and more
---