Doug McIntyre
Football journalist
Editor's Note: MLS Footnotes brings you the top talking points from the league and American soccer.
Roman Bürki got used to winning at Borussia Dortmund, the German powerhouse and perennial UEFA Champions League participant for whom he was the starting goalkeeper from 2015-2021.
Bürki also got used to losing: Bayern Munich's rivals won the Bundesliga title in each of his six seasons with BVB, with Dortmund finishing second or third in five of them. Those mixed experiences have come in handy during the 32-year-old former Swiss national team's inaugural season with Major League Soccer's newest club, St. Louis City.
After a record-breaking five-game winning streak to start life in MLS, the expansion darlings have come crashing back down to earth. They've now won just one of their last seven games, with classy Sporting Kansas City coming to town Saturday (9:30 p.m. ET, FS1/FOX Deportes). Not that Bürki is complaining.
"In Germany, two, maybe three teams have a chance to win the title," he said in an interview with FOX Sports this week. "You can finish ninth here and still win the league. Sure, some teams are better or have a little more playoff experience, but it's a lot more even here. That's something I had to learn."
Saturday's contest will provide another lesson. After not winning any of their first 10 league games in 2023, SKC has gone 2W-0L-1T since then, including a win at Seattle and a draw at LAFC on Wednesday, two of the toughest away games in the MLS. It's a reminder of how quickly fortunes can change in a competition designed to give each team every possible opportunity to succeed.
"The parity of the league is set up for this," City manager Bradley Carnell told FOX Sports. "How do teams cope when it's hotter? How did they cope with travel? Changing time zones, the salary cap, all of that is unique to MLS.
"In my opinion, this is one of the most challenging leagues in the world," he added. "It's very difficult to navigate during the season."
This is part of the reason why the historic beginning of St. Louis was so amazing, even inside his own dressing room. Carnell, a former New York Red Bulls assistant, didn't intentionally set expectations too high.
"And now, all of a sudden, both internal and external expectations have changed," he said. "We went from having no chance to being world beaters and automatic playoff qualifiers. As a group, we had to go through this whirlwind of emotions."
The players and fans of St. Louis will still take it. Long-time American soccer fans waited decades to finally get their hands on an MLS team, and they've been as big a part of the club's early successes as the gate results.
St. Louis set an attendance record for the third round of the US Open Cup last month, drawing more than 22,000 fans to the shiny new City Park on a Tuesday night. Tickets for MLS games have been so scarce that a sizable number of fans made the 10-hour round trip to Chicago for last weekend's 1-0 loss, forcing the Fire to expand its away section at Soldier Field.
"Even recently, when the results weren't good, they were still pushing us and trying to help us," Bürki said of the St. Louis. This has also been a new experience for the veteran.
"They're a bit more forgiving," he said, "than Dortmund fans."
MLS FOOTNOTES
1. San Diego gets the 30 team
Despite Wednesday's first full schedule of MLS games this year, the biggest news of the week came off the field with Thursday's announcement that San Diego will become the league's 30th franchise. The as-yet-unnamed club will begin play in 2025 at the 35,000-seat Snapdragon Stadium, home of the NWSL's San Diego Wave. Former LAFC president Tom Penn is the CEO of the new club.
While the reveal had been expected, it's still a little awkward. The MLS Most Valuable Player award is named after league legend Landon Donovan, who happens to be the co-founder and former head coach of second-tier San Diego Loyal. So far, Donovan and Loyal have nothing to do with part of the expansion, which is majority owned by Egyptian billionaire Mohamed Mansour.
Although Lleial released a statement last month insisting the USL Championship team is "going nowhere", there is still plenty of time for the two entities to hopefully reach an agreement to join forces and implicate Donovan. It would be a shame if it didn't happen.
2. The shield race remains open
LAFC led the overall standings for almost the entire season last year. In 2023, it seems like there will be a new leader every week.
With CF Montreal's MLS four-game winning streak midweek, Cincinnati is back in the driver's seat of the Supporters Shield. FCC cruised past the New England Revolution, who fell 2-1 at Inter Miami on Wednesday.
3. Araújo will leave Atlanta United
A couple of weeks ago, we wondered when the Five Stripes would sell World Cup-winning Argentina midfielder Thiago Almada to one of their many European suitors. Would Atlanta cash in this summer at the expense of their MLS Cup hopes or, preferably from their perspective, wait until after the season?
This question remains unanswered. But Atlanta this week agreed to let another high-profile South American forward, Brazil's Luiz Araújo, leave next month. Acquired from French club Lille for a fee of $10 million in 2021, the 26-year-old winger will transfer to Flamengo in his home country at the end of June for an undisclosed fee.
The departure of Araújo, who opened the scoring for Atlanta in Wednesday's 4-0 win over the Rapids that ended a three-game losing streak, opens up a designated player spot that the vice president and technical director of Five Stripes Carlos Bocanegra will surely look to fill in when the MLS secondary transfer window opens in July.
4. Weeks of rivalry
By adding 11 new teams, not counting San Diego, since 2015, MLS has expanded to the point where it's impossible to cram all the local derbies into a single day. So, after a series of rivalry games in Week 13, there's plenty more for Saturday.
The all-Ohio battle between Cincinnati and Columbus is probably the most compelling for neutrals. However, he is only one of four with bragging rights in the state. The others are Miami-Orlando City, FC Dallas-Houston Dynamo and LAFC-San Jose Earthquakes.
5. Assistance of Gio Reyna
When the athletic director of St. Louis, Lutz Pfannenstiel, contacted Bürki's agent to see if the vet might be willing to leave Europe for MLS, Bürki approached then-teammate Gio Reyna directly, who came through New York City FC's academy before turning professional with Dortmund.
"He only had good words for this league," Bürki said of Reyna. The same goes for current Chicago Fire forward Xherdan Shaqiri, Bürki's Swiss teammate at the 2014 and 2018 World Cups. After the deal was completed, another old friend got in touch. "Christian Pulisic and I have stayed in touch," said Bürki, who made his BVB debut a few months before the U.S. men's national team standout. "He texted me to say how happy he was for me when I went to MLS."
Doug McIntyre is a football writer for FOX Sports. Before joining FOX Sports in 2021, he was a writer for ESPN and Yahoo Sports, and has covered the US men's and women's national teams at several FIFA World Cups. Follow him on Twitter at @ByDougMcIntyre.
FOLLOW
Follow your favorites to personalize your FOX Sports experience
---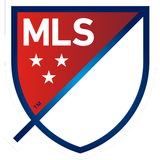 Get more from the MLS Follow your favorites for information on games, news and more
---