Bob Pockrass
FOX NASCAR Insider
MARTINSVILLE, Va. — Ross Chastain still sees videos of his infamous "Hail Melon" move and can't believe what he saw.
"I don't believe what I'm watching still when I see it," Chastain said Saturday as he stood by the mangled car that was on display at Martinsville Speedway a year after he shocked the racing world.
Few could believe what they saw as a move typically tried in video games but never put into practice at Martinsville Speedway.
Needing a couple of spots on the final lap to make the 2022 one-race championship round, Chastain shifted into fifth gear to speed up — instead of downshifting to third to slow down — and mashed the gas as he headed to Turn 3. Once he hit the wall, he took his hand off the steering wheel and kept the foot on the gas, and his car used the wall to direct it all the way to the start-finish line.
That resulted in a lap that was two seconds faster than that of the field as he was going 50 mph faster through the turn. He advanced to the championship round of the playoffs.
"When I let go, my arms just got pinned to the right, so the right one is over by the shifter and my left one is across my belly," Chastain reminisced. "And at that point, I'm like, 'Just don't lift.' All I focused on was making sure my foot didn't come off the gas pedal.
"And I felt like I was going faster than I'd ever went before."
Ross Chastain pulls off WILD move to advance to 2022 Championship 4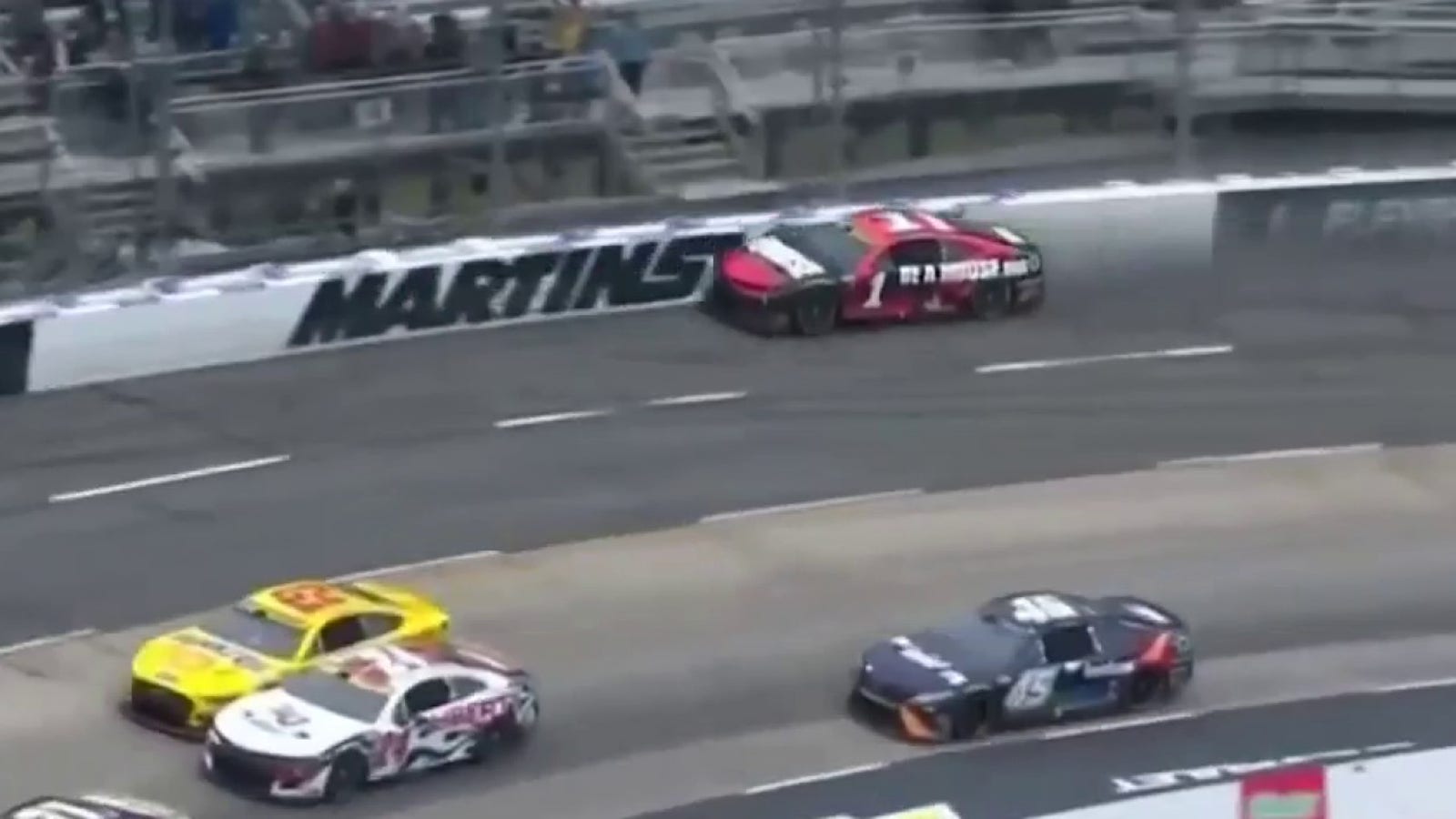 Just how insane was it? Tyler Reddick had to drop out of the race early because he did not feel well. He couldn't believe the video as he watched it while riding in the car home.
"I remember driving home because I had gotten out of the race not feeling right and I remember seeing that happen, and I'm like, 'Oh God, I'm not right. I need to pull over and get out of the car' — I thought I was seeing things," Reddick said.
"I didn't think it was real. But it was real. That was good because I was worried for a minute I wasn't all right."
The car has since been retired, typically on display at Trackhouse Racing. A piece of the wall remains in storage until Chastain can find a place for it.
"To come and stand by the car and touch the car now [is a reminder of] everything that went into last year to get us to Martinsville and then be out [from advancing until the move] and get back in to go fight for a championship," Chastain said.
"The move is one thing. What it meant and the ripple effect and the wave that it set off for Trackhouse to go fight for a championship was bigger than anything."
Chastain knows the historical nature of it.
"This is a slice of the piece of pie that is Ross Chastain," Chastain said. "And those guys on track know it."
Drivers recall it mostly with a smile. 
"I'll never forget that," said driver Ryan Blaney. "It's one of those things that are burned into your mind. It was more wild when I watched the replay because it looked fake. It doesn't look real.
"It's one of the craziest things I've ever seen. … The amount of stones it took to do that is amazing and I don't think anyone ever thought of that."
Several drivers complained about the move in its aftermath, considering how risky it was that Chastain didn't bounce off the wall and into other cars or get caught in the wall barrier that actually can be opened to allow haulers on to the track. Or worse, that his car could have broken so bad that pieces of the car could have flown into the grandstands. NASCAR has since banned the move under an existing rule on safety.
The rule: "Safety is a top priority for NASCAR. … Therefore, any violations deemed to compromise the safety of an event or otherwise pose a dangerous risk to the safety of competitors, officials, spectators or others are treated with the highest degree of seriousness. Safety violations will be handled on a case-by-case basis."
Reddick was glad that NASCAR made that interpretation to the rules: "They had to save us from ourselves in this situation," he said.
Reddick said the revisions NASCAR has made to the front of the car to absorb more energy in the crash might make the move more difficult, but he said everyone with a chance in the race would try it.
"The entire field would be doing it on the last lap," Reddick said. "Everyone would do it — 100 percent. … The leader of the race, the guy trying to pass the leader. Before you know it, the entire field is going to do it."
Others agreed.
"You would just have 36 trashed cars at the end of the race," said Denny Hamlin, who was eliminated from the playoffs by the move. "Maybe it would be exciting if everyone did it for one time. But it needs to live in history and one year for sure."
Bob Pockrass covers NASCAR for FOX Sports. He has spent decades covering motorsports, including the past 30 Daytona 500s, with stints at ESPN, Sporting News, NASCAR Scene magazine and The (Daytona Beach) News-Journal. Follow him on Twitter @bobpockrass, and sign up for the FOX Sports NASCAR Newsletter with Bob Pockrass.
---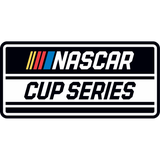 Get more from NASCAR Cup Series Follow your favorites to get information about games, news and more
---