Bob Pockrass
FOX NASCAR Insider
BRISTOL, Tenn. – Christopher Bell was ready for a Tyler Reddick move on the final lap of the Bristol dirt race that never came.
With Ross Chastain's car stalled on the inside of Turn 3, the yellow waved on the final lap, ending any chance of Reddick trying to make one last gasp effort for victory at Bristol Motor Speedway.
"He was fully committed to blocking the move," Bell said. "And I'm sure he would have given me a friendly bumper… It would probably be an exciting finish, for sure."
Reddick, who lost the race last year when Chase Briscoe tried to slide past him and instead slid into him, had hoped to make a move.
[Food City Dirt Race highlights: Christopher Bell wins big at Bristol]
"I was definitely going to try it, for sure," Reddick said. "But when you're up against a guy like Christopher who has the experience that he has, he's going to be ready for anything."
Contributions from a race where Bell and Reddick were followed by Austin Dillon, Ricky Stenhouse Jr. and Briscoe at the finish line.
The experience of dirt matters
With this being the third attempt at Cup racing on Bristol dirt, it was no surprise that the top six drivers, including sixth place Justin Haley, had significant dirt racing experience, whether modified, late model or sprint cars
There was a reason for that, Bell said. The track looked more like a regular dirt track and not one where they bring in tons and tons of dirt and lay it on what is normally a .533 mile surface of concrete racing.
"The track was really tough and it definitely favored the guys who had experience on that style of track," Bell said. "
The first two dirt races were won by drivers with little dirt experience: Joey Logano and Kyle Busch, although Busch won when Reddick and Briscoe tangled last year.
"It was finally a real dirt track style race," Briscoe said. "The track prep guys did a phenomenal job … I thought there was no way the top was going to go in, and it definitely did. I had a blast."
Highlights of the Food City Dirt Race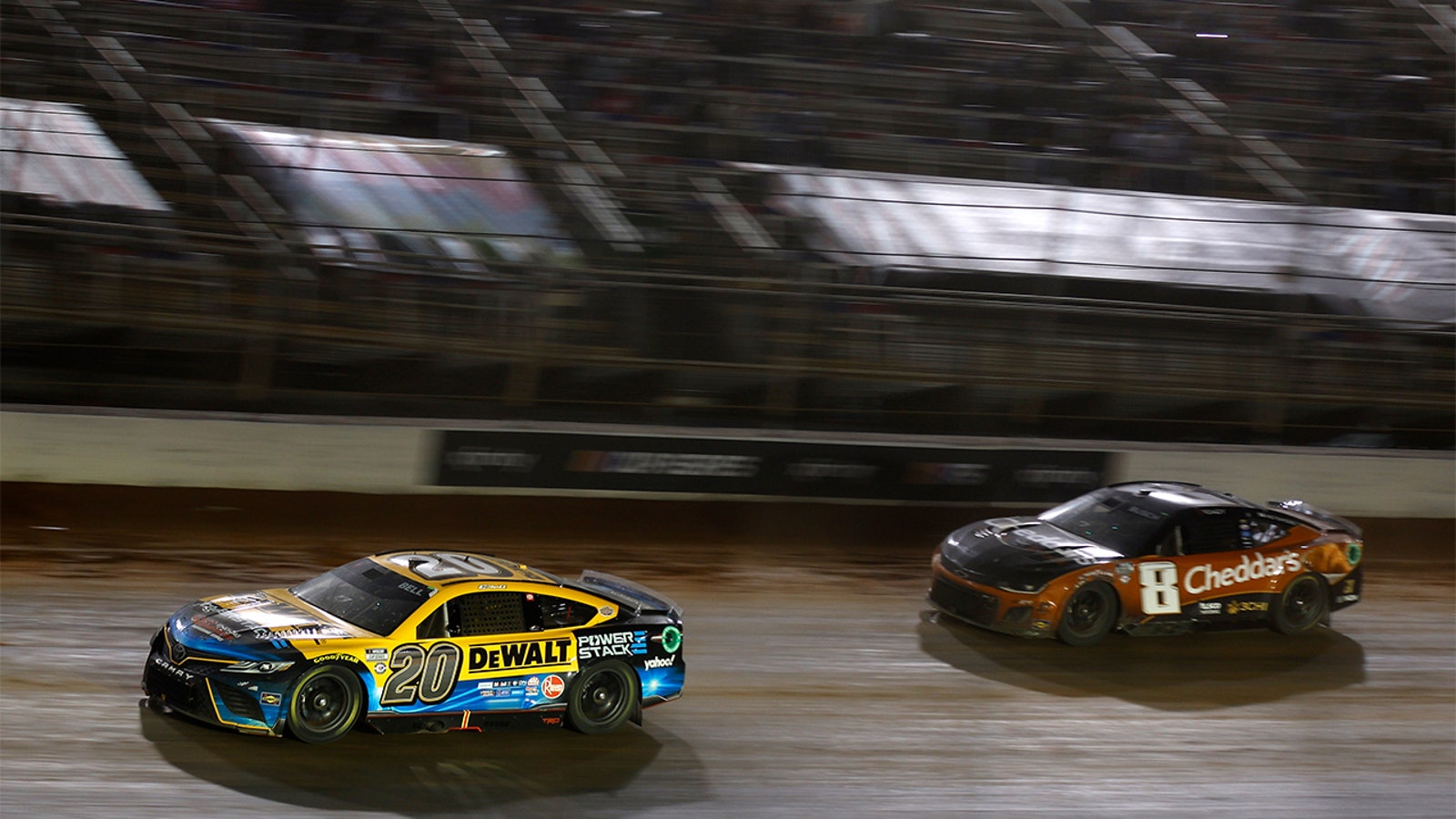 Christopher Bell held on to win the NASCAR Food City Dirt Race.
The Larson-Preece mess
Kyle Larson and Ryan Preece tangled during the second stage at Bristol, with Preece signaling "game over" on his radio.
Then, in the final stage, Preece and Larson closed the gates as Larson tried to pass him in the top groove.
"He's mad at me," Larson said. "I guess I'm mad at him… Who's to say he wrecked me on purpose? Only he knows."
Preece, who has little experience on dirt, said it was not intentional when racing a driver with significant dirt experience.
"I tried to move up there and we were too loose," Preece said. "A lot of people will hold back, but in no way was that intentional. I was trying to get as much as I could."
So what about the "game over" comment?
"I wanted to say that I'm not going to keep getting up and I'm going to give that respect that I'm going to give you this room," Preece said. "It comes down to that."
Larson, who said she was not at fault for their initial contact, was all smiles as she said, "I thought we could just be big and get it done, but I guess not."
"I'm not going to let him get away with it," Larson said. "I'm mostly mad at myself. I shouldn't have been back there. I walked out [just before that]."
"I guess he paid me back"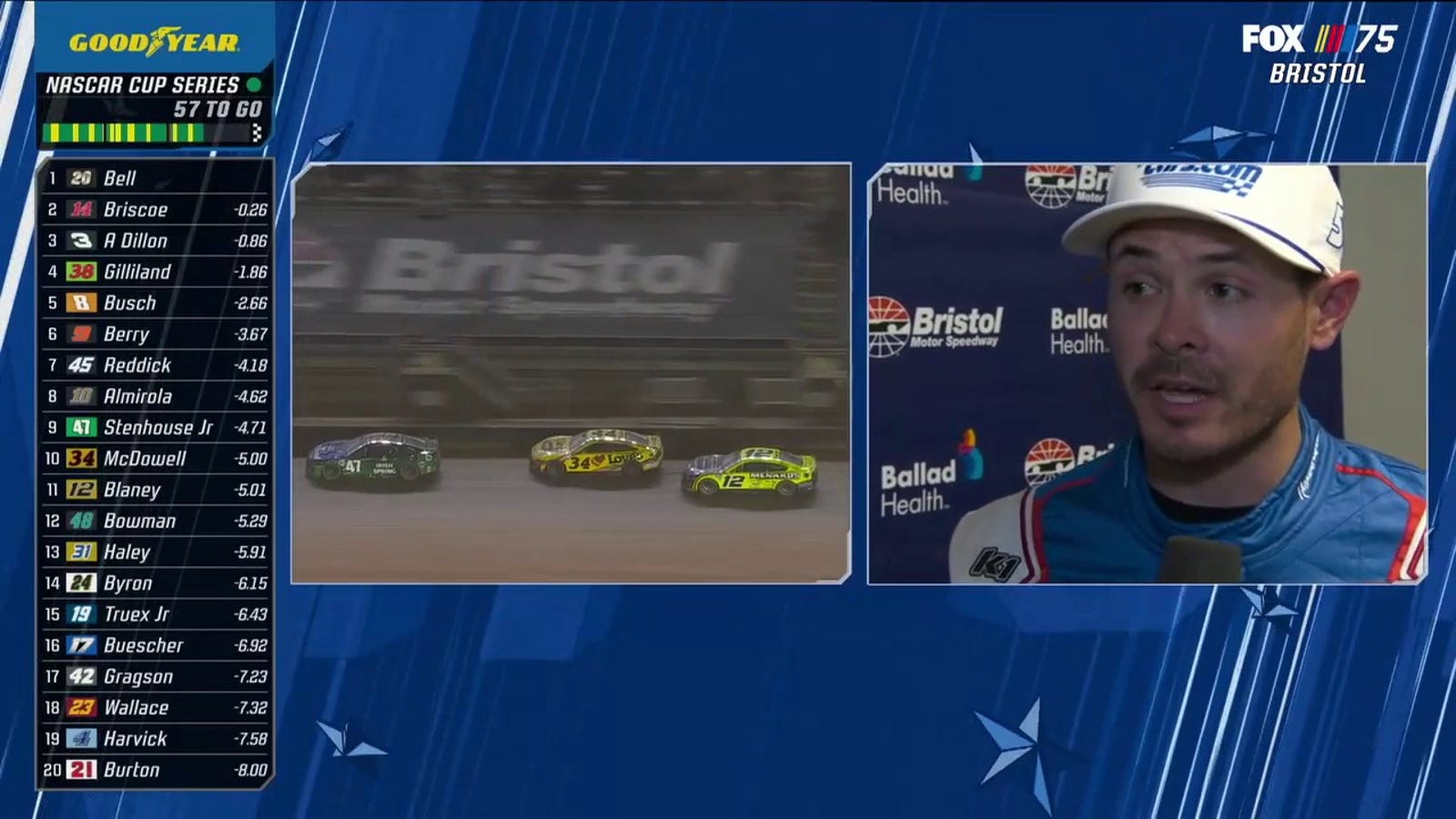 Kyle Larson talked about messes with Ryan Preece as he ended his day early at Bristol.
Best dirt race
Although there were 14 cautions, this was probably the best dirt race of the three so far at Bristol.
Track owner Marcus Smith said Thursday that it had yet to be determined if there would be a fourth.
For the first time, there have been two consecutive days of racing without rain (practice wiped out the rain on Friday), and these were the best conditions in three years.
"I've been in a lot of asphalt races this year that weren't as good as this," Dillon said.
"Some of the longest laps of my entire life"
Christopher Bell reflects on the wild finish in Bristol.
Bob Pockrass covers NASCAR for FOX Sports. He has spent decades covering motorsports, including the last 30 Daytona 500s, with stints at ESPN, Sporting News, NASCAR Scene magazine and The (Daytona Beach) News-Journal. Follow him on Twitter @bobpockrassand register at FOX Sports NASCAR Newscast with Bob Pockrass.
Top FOX Sports NASCAR Stories:
FOLLOW
Follow your favorites to personalize your FOX Sports experience
---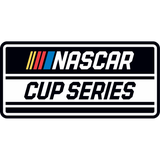 Get more from the NASCAR Cup Series Follow your favorites for information on games, news and more
---