Trade season is upon us in the NBA.
The NBA trade deadline is less than three weeks away (Feb. 9), and while there hasn't been much action on the trade market yet, we're destined to see it heat up soon.
This week, our panel of NBA reporters: Rich Bucher, Melissa Rohlin i The Weitzman boy — takes a look at what to expect before the trade deadline, including which teams are in a spot where they need to make a move.
1. It's January and playoff spots in the NBA are far from certain. How do you expect this to shape the trade market this year?
Weitzman: More teams in "it" means fewer sellers, which means a deflated market, or at least that's what I was taught in Economics 101. That doesn't mean there won't be deals; however, it means that the prices of these few market players will be inflated. So, for example, if a team wants to pry Bojan Bogdanović, a 6-foot-7 shooter who can create rebounds, away from the struggling Detroit Pistons, you can be sure they'll have to outbid the competition.
Bucher: Two ways to look at it: No playoff spots are guaranteed, but few teams are out of contention either. Which has made most teams reluctant to see themselves as sellers just yet, aside from the Detroits and Houston. And, yes, the quality of available players isn't particularly high or plentiful right now, but I wouldn't be surprised if a near-star or two hit the market closer to the deadline. And then it will be a matter of whether one of the candidates for the title is willing, or feels the need, to meet the asking price.
Rohlin: It means there is a lot of parity, so blockbuster deals are less likely. Teams will want to take fewer risks, believing they are only a couple of tweaks away from competing. That said, we've seen star trades that have greatly benefited both teams, like last year's deal that sent Tyrese Haliburton to Indiana and Domantas Sabonis to Sacramento. But, you'd think that if there was a franchise-altering deal in the works, we'd have picked up some rumors by now. Again, this is why this time of year is interesting. You never know what can happen.
2. This is the first year in a long time that a star has not requested a trade before the deadline. Do you expect this to change before February 9th? Why or why not?
Weitzman: That's not something that's going to change in the coming weeks, unless you want to expand your definition of "star" into, like, Zach LaVine territory. Too many teams are either comfortable where they are or afraid to hit any kind of reset button. What this means, though, is that this offseason, we could see a lot of frustrated teams and/or players (perhaps the Mavericks, Timberwolves, or Hawks) looking to make moves.
Bucher: Star? No, for the same reason I gave in the first answered question: there are no stars on teams that are considered completely out of it. Even the Lakers think they could get back into the playoff picture when AD returns. The only candidate I see, if we're not counting John Collins, whose desire to leave Atlanta has been rumored for months, is Kyle Kuzma. Rumors are that all is not well in the Wizards locker room and Kuz is somehow the heart of it.
Rohlin: I doubt a star will request a trade at this point. Heading into this season, my eyes would have been on the very obviously unhappy Russell Westbrook and his $47 million salary this time of year. But he has settled into his backup role and there are even whispers he should be in contention for sixth man of the year. The Lakers are very actively looking for ways to improve their roster, but they seem more likely to be looking for a 3-and-D player than a blockbuster deal, given that Westbrook's game has improved, he seems much happier in the current location role, and the Lakers are clearly very reluctant to part with their first-round picks unless there's a deal that makes them instant contenders.
3. Which team faces more pressure to make a winning switch now? Because?
Weitzman: The Phoenix Suns. If the season ended today, they would be out of the play-in. They've been mediocre on both ends of the court and played like a lottery team without Devin Booker, who is injured. They also have Jae Crowder sitting there, waiting/begging/needing to be dealt. It looks like the championship window for this group has closed. James Jones, their top basketball executive, has to do something to save the season, especially with the arrival of a new ownership group.
Bucher: The Golden State Warriors. I know GSW fans believe the team can win as it is because the playoffs are the franchise's happy place as of late, but I don't see them surviving the slog without adding some reliable veteran depth to the bench. The only question is how much of their young assets they spend on the upgrade, and will it be enough? Steph and Draymond are defying their mileage if not their age, and Klay has miraculously recovered from two major injuries. But can these three, plus the ever-consistent Kevon Looney and the currently inconsistent Jordan Poole, carry a team with less depth than last year's to another title? That's a lot to ask, and the results so far say no.
Rohlin: The most pressure? Without a doubt, the Lakers. I wouldn't want to be Rob Pelinka right now. They missed the playoffs last season and currently sit 13th in the Western Conference despite having three future Hall of Famers on their roster in LeBron James, Davis and Westbrook. Not only is LA a winning city now, James' historic MVP-caliber season at age 38 is being wasted. Regardless of his platitudes, it's clear that the league's most powerful player is losing his temper.
4. Which team has more to gain from trading him before the trade deadline? Because?
Weitzman: The Lakers? I a boy, I a boy The answer is the Toronto Raptors, who are in that weird space where they stink (21-25) while also having a ton of players that other teams would want. I'm not saying trade Fred VanVleet, Gary Trent Jr, OG Anunoby, and Pascal Siakam, but I also think they should get calls on those players. This season is a lost cause. Make some trades, close out the second half of the season, then rebuild around Scottie Barnes, a lottery pick, and whatever else is left.
Bucher: What do we want to exploit? And are we talking splashbacks or just the porch and master bedroom? I like the Raptors' pick of Yaron, but I'd like to reshape it, not blow it, because convincing talent to come north of the border is still a task. Both the Utah Jazz and Minnesota Timberwolves should hit the reset button. The Jazz have been an unexpected surprise, but now it's time to go back to the Wembanyana-Scoot draw. They have a few solid top-line pieces in Lauri Markkanen and Walker Kessler, but everything else should be in the showcase, if they truly aspire to be more than the previous iteration based around Donovan Mitchell and Rudy Gobert. Jordan Clarkson, Malik Beasley, Mike Conley, all priced to go.
Rohlin: Believe it or not, I'm starting to think the Clippers. Sure, Kawhi Leonard and Paul George have been in and out of the lineup all season, but things aren't looking good. His effort has been lackluster. His focus has been waning. For a team that was supposed to finally make some noise this season, it's been one of the biggest disappointments in the league. Maybe they need a major overhaul.
5. If you were managing a team, which player would you call up over the next few weeks and why?
Weitzman: OG Anunoby. He's young (25), long and versatile (6-foot-7 with a 7-foot-2 wingspan), can shoot (36.9% career 3-point shooter) and even create some rebounding. He is exactly the type of player you want to place next to the stars. I don't think the Raptors want to trade him. But if I were, say, the Memphis Grizzlies, a championship contender with a secure future and a need on the wing, I'd call and see if I could get him out.
Bucher: It all depends on what I already have on my team, but I would call for both Cam Reddish and, I can't believe I'm saying this, James Wiseman. The main reason: the asking price of both is as deflated as it will ever be. If the Knicks ask for two second round picks, I can probably talk to one and trade the rights for a second. Reddish wouldn't be the first NBA-caliber talent to need the right coach and system to thrive (Chauncey Billups is the first that comes to mind.) If the Knicks are willing to change what one GM describes as the better pound for pound talent, I'm going to pick it up. As for Wiseman, if you had offered it to me a year ago, it would have been a tough pass. But he's athletic enough to be a big in today's game, has the unique ability to catch a pass and finish from within 7 feet on the move, and is a big man who seems to love the game (unlike 'a big man who loves what the game has to offer.) He's grown so much in the short time he's gotten consistent playing time this year, especially in the G League, that I think he just needs a chance to play outside of the hot white spotlights in the G League. warriors
Rohlin: I would call for Kuzma. He has made it clear that he plans to decline his player option for the 2023-23 season to become an unrestricted free agent. So the Wizards should try to make sure they get something in return for him, rather than risk potentially walking and getting nothing in return. I talked to Kuzma last month, and has learned a lot from winning a championship with the Lakers and spreading his wings with the Wizards. He would be a great addition to any team and is averaging career highs in points (21.7), field goal percentage (45.7 percent) and assists (four), along with playing strong defense. It's worth a call. And the Wizards, I'm sure, are willing to listen.
Yaron Weitzman is an NBA writer for FOX Sports. He is the author of "Tanking to the top: the Philadelphia 76ers and the boldest process in the history of professional sports." Follow him on Twitter @YaronWeitzman.
Ric Bucher is an NBA writer for FOX Sports. He previously wrote for Bleacher Report, ESPN The Magazine and The Washington Post and has written two books, "Rebound," about NBA forward Brian Grant's battle with young-onset Parkinson's, and "Yao: A Life In Two Worlds". He also has a daily podcast, "On The Ball with Ric Bucher." Follow him on Twitter @Rick Bucher.
Melissa Rohlin is an NBA writer for FOX Sports. He previously covered the league for Sports Illustrated, the Los Angeles Times, the Bay Area News Group and the San Antonio Express-News. Follow her on Twitter @melissarohlin.
FOX Sports Top Stories:
---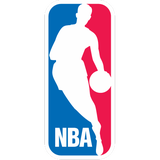 Get more from the National Basketball Association Follow your favorites for information on games, news and more
---
---