The Weitzman boy
NBA writer
It's officially a new year, so what better time for our weekly Stock Watch, where we check in on the NBA and take a look at who's up and who's down.
Lifting: Luka Doncic's MVP case
The Dallas Mavericks roster isn't great. The team's second best player is Christian Wood. His third best is… Spencer Dinwiddie? It's a shame, and the Mavericks would be leading Brick by Vic draw if it weren't for Luka Dončić not only playing very well, but playing some of the best basketball in league history.
Luka has three (!) 50 point games in the last 10 days. It's the only reason they've won seven straight to climb into the top five in the Western Conference standings.
For the season, Dončić is averaging a league-best 34.2 points per game on 51.1% shooting! — to go with 8.9 assists and 8.7 rebounds. It has become (even more) impossible to defend. He might be the league's best finisher in the paint (he's shooting a ridiculous 75% at the rim and 55% in the paint but outside of three feet). He is too big for the guards and likes to intimidate them with his burly frame. Grown men can't just hang out in their bobs and weaves and have a blast. He's a brilliant passer, meaning double teams don't work and the help is often punished.
When he's been on the court, the Mavs have outscored their opponents by 5.1 points per 100 possessions; when he sits down, they have been overcome by 4.4.
Someone buy this man a beer!
I don't know if Luka can continue like this. He's playing nearly 37 minutes per game, and his nearly 10 minutes per game with the ball in his hands is not only the best in the league, it would be. the highest mark in 10 yearswhich goes back to publicly available data.
It would be nice if the Mavericks helped him. In the meantime, let's sit back and appreciate a master at the head of his craft.
Fall: everything and everyone associated with it The Minnesota Timberwolves
Even if you believe, like most outside Timberwolves headquarters, that Tim Connelly, the team's new president of basketball operations, overpaid for Rudy Gobert, I don't think anyone thought that the adding Gobert would hurt Minnesota. this course The problems with the deal were more with how much the Wolves parted with. Not that a three-time Defensive Player of the Year would make a 46-win team worse.
Still, here we are in the first week of January and the Wolves, after dropping six straight before a Monday night win over the Denver Nuggets, are now in 12th place in the Western Conference.
In other words, if the playoffs started today, they would go to the lottery.
The Gobert deal has been a disaster. He's averaging just 1.9 blocks per 100 possessions, a career low. It is no longer deterring oncoming drivers as it once did. Opponents have hit 60 percent of their shots at the rim with Gobert in the vicinity, according to him Advanced NBA Stats. In the previous three seasons, this mark was 50%. Minnesota head coach Chris Finch even benched Gobert last week during the fourth quarter of a game against Miami after seeing Heat guard Gabe Vincent (yes, Gabe Vincent ) played with Gobert in the pick-and-roll, favoring the fourth-year forward. Naz Reid.
And speaking of Naz Reid, here's what he had to say recently about his team's struggles.
Throughout his time in Utah, Gobert seemed to have a knack for picking on his teammates. He seems to have taken that skill with him to Minnesota. I don't know for sure, but asking for a lob every possession and then screwing up half the passes we throw at you probably isn't a good way to endear yourself to your new teammates.
To make matters worse, the Wolves don't own their draft pick this year, thanks to the Gobert trade.
We might look back on this trade as one of the worst in NBA history.
Rising: The warriorsalready ridiculous home-road divisions
So you know how the Warriors were winning basically every game at home and basically losing every game on the road? Well, it turns out that doesn't depend on the presence of Steph Curry.
Golden State has made it four in a row at the Chase Center, despite Curry being sidelined. This has made his local record to 16-2 on the season. On the road, they are (*check notes*) 3-16.
There is no explanation for any of this. It's helped that Jordan Poole has found his footing, but there's no reason that shouldn't translate to road wins as well.
Meanwhile, the rest of the West hopes the Warriors won't, when Curry returns, climb into the top half of the West's playoff bracket and gain home-court advantage.
Fall: The Houston Rockets
Forget about "The Process" or even what the Oklahoma City Thunder have done in recent years. No team has been more blatant with their tanking than this current iteration of the Rockets.
It's not just that they stink — although they stink (10-27, worst in the NBA; 29th in offense, 28th in defense) — or that this is Year 3 of them. It's how they stink.
Case in point: They're giving up a league-worst 26.1 transition points per game, which, if they hold, will surpass the record mark they set last year.
What's remarkable is that the Rockets aren't even playing fast — they're dead last in offensive possession percentage in transition — meaning that's just the result of poor, lazy play.
Or, to sum it up better, here's Rockets veteran Eric Gordon after a recent loss:
Lifting: Domantas Sabonis'All-Star case
I still don't agree with the Kings decision to waive Tyrese Haliburton, but Domantas Sabonis has been great this season. He is averaging 18.6 points, a league-best 12.4 rebounds and 6.6 assists. He and De'Aaron Fox have formed a dynamic duo that has Sacramento, owner of the longest postseason drought in the major American sports leagues at 19-16, looking like a playoff team and impressing opponents.
Also worth noting: Sabonis is playing with a fractured thumb, something he's decided to do rather than have midseason surgery. That should be worth some votes too!
fall: Trae Young's star credentials
How are things going in Atlanta, you ask?
Remember, McMillan is the guy who replaced the other guy (Lloyd Pierce) that Young got tired of. Oh, and speaking of Young, guess what he's shooting from the field this season? The answer is 41.5%. From the depths? A horrible 31%.
He's obviously an incredibly talented and impactful offensive weapon (27.4 points and 9.9 assists per game are no joke), but he's also one of the league's worst defenders, an inefficient shooter, and someone who clearly has issues with coaches .
At some point, it's fair to wonder if your value on the court matches your stature.
Yaron Weitzman is an NBA writer for FOX Sports and the author of Closing in on the top: The Philadelphia 76ers and the boldest run in professional sports history. Follow him on Twitter @YaronWeitzman.
---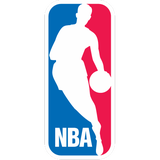 Get more from the National Basketball Association Follow your favorites for information on games, news and more
---
---