John Fanta
University basketball broadcaster and reporter
We officially have support. On what has become a national holiday, Selection Sunday, we kick off our coverage with instant reaction to the '68 field.
Here are my takeaways from the selection committee's decisions.
Line 1 makes sense…for the most part.
The committee's surprise was Houston, which lost to Memphis on Sunday in the American Athletic Conference championship game, clinching the tournament's second overall seed and a berth in the Midwest Region. That means the Cougars were selected over Kansas, the No. 1 seed in the West Region, and given the possible regional treatment in Kansas City. The Jayhawks, meanwhile, have to go to Las Vegas in a region where UCLA is the No. 2 seed.
Kansas had 10 more Quad 1 wins than Houston in college basketball's best conference, but the Cougars were No. 1 in the NET rankings. That said, UCLA might not be as threatening with Jaylen Clark out for the season and Adem Bona dealing with an injury. I think Kansas and Alabama were given the most manageable paths and could find themselves in the national championship game.
SEC champion Alabama deserved the top overall seed, and the Crimson Tide could end up with a very clear path to the Final Four. At 29-5, Nate Oats' group would face either Maryland or West Virginia in the Round of 16, two capable teams but neither with Alabama's firepower.
With Arizona, Baylor and Virginia as the other teams joining them in the regional, the Pac-12 tournament champion Wildcats look like the most dangerous team entering the dance, but Tommy Lloyd's team has a backcourt which may be inconsistent. Baylor's defense is a concern, while Virginia's offense has a tendency to freeze. The Crimson Tide got the first seed and the best road, in my opinion.
Big Ten champion Purdue has what I would call a manageable road, but potentially taking Memphis out in the second round could make for a tight game. Having a Marquette team on fire, a Kansas State team stacked with a duo in Keyontae Johnson and a Duke team that I think is the most dangerous in the region presents serious challenges. The Boilers deserved more than a 1, their first in 27 years, but I think they have the toughest road to a Final Four, right because they were the last seed.
The two seeds…
Arizona, Texas, Marquette and UCLA deserved their spots, with the Longhorns winning the Big 12 Tournament and 14 wins in Quad 1, and the Golden Eagles going 28-6 and sweeping the titles in a five-bid Big East. A story to watch on Line 2: Shaka Smart's Marquette team would be very comfortable advancing to the Sweet 16. Being in the East Regional, the Golden Eagles could return to Madison Square Garden in 10 days, where they to win. their first conference tournament title on Saturday night.
Let's go to the last four to enter and the first four to leave…
First of all, it was pretty surprising to see that a North Carolina team that only won a Quad 1 was only the third team in the field. The second big thing: Nevada completed a big night for the Mountain West. This conference office should be celebrating after earning four bids to the NCAA Tournament for the second year in a row. Steve Alford's Wolf Pack lost a pair of Quad 3 games and will be riding a three-game losing streak into the NCAA Tournament, with all three losses coming to teams with a NET ranking of 91 or lower.
The Pac-12 should also be pleased that the league got the team to play Nevada in the first four: Bobby Hurley's Arizona State Sun Devils were in the final four and will draw the Wolf Pack in Dayton. The other two in the bottom four were Mississippi State and Pitt, both of which were seeded.
Top four exits: Oklahoma State, Rutgers, North Carolina and Clemson. While the two leagues I listed above should be happy, the ACC was penalized for having such a weak fund. Clemson didn't belong in the field with two losses in Quad 4 and another pair of losses in Quad 3, but to see a 23-win non-conference team not do it is still something because that would have been unheard of during a different era . .
Why did Rutgers miss the tournament? Home losses to Nebraska and Michigan were tough, and a loss to Minnesota could be seen as a game-breaker. The Scarlet Knights went 4-7 against Quad 1, and while they had a road win over Purdue, their losses took that away. More than anything, this is a situation where a soft non-conference schedule was penalized. Rutgers didn't really do much to help itself before Big Ten play.
As for the first team away, Oklahoma State, it's more heartbreaking for Mike Boynton's program, because the Cowboys were eliminated from the tournament last year. I thought the committee would side with college basketball's best conference, the Big 12, especially with the Cowboys having two more Quad 1 wins and one less Quad 3 loss than Nevada. Instead, it's another Sadness Selection Sunday in Stillwater.
Annoying specials?
Everyone loves 5/12 games because it's a big upset zone, so let's go.
In the South region, the San Diego State/Charleston game is fascinating. There is a lot of pressure on Brian Dutcher and the Aztecs, with a veteran core, to win a tournament game after falling apart against Creighton last year. On the other hand, Pat Kelsey's CAA champion Cougars lead the nation in wins with 31, and have only lost three times. Look for Charleston to pick up a first-round win.
The committee gave us a gift with Jeremy Roach taking on Max Abmas while Duke took on Oral Roberts. Abmas and the Eagles went to the Sweet 16 two years ago, so the defending ACC champion Blue Devils get a tougher early test than they did in the second round. The winner of this matchup will advance to the Sweet 16.
In the West, it's a great matchup in the backcourt as Aidan Mahaney and Saint Mary's meet Ace Baldwin and VCU. Give me the Gaels. And then in the Midwest, a fairly experienced Drake team that has a stud in Tucker DeVries could give Miami a handful of problems. With big man Norchad Omier's status up in the air for the Hurricanes due to an ankle injury, the Bulldogs have a strong chance to move forward. I ask for multiples of 12 to win.
The best opening match?
My favorite is clear: No. 4 seed UConn vs. No. 13 seed Iona. For a Northeastern basketball fan, it's a dream. For a coaching matchup, it's two characters on the sidelines, and perhaps Rick Pitino's rumored return to the Big East comes with an early taste of the conference. In year 5 at the helm, Dan Hurley led the Huskies to a 14-0 start and a 25-7 campaign, but Connecticut has yet to win an NCAA Tournament game under this coaching staff. That's the next step, and Friday is critical, but Pitino is one of the best coaches in the country. His Gaels will be ready.
Other first-round games you should circle in your bracket:
How about Maryland meeting West Virginia in the 8/9 game with the winner probably getting Alabama? Bob Huggins has had a bounce-back year with a Mountaineers team that has a top-15 KenPom offense led by veteran guard Erik Stevenson. Kevin Willard is ahead of schedule in College Park with a strong defensive team and a big guard in Jahmir Young. The press conferences leading up to this game will be popcorn worthy. No coach stops.
Head coach matches
Speaking of hot coaches, how about Fran McCaffrey vs. Bruce Pearl when a tremendous Iowa offense meets a top-tier Auburn defense? This matchup comes down to whether the Tigers can disrupt the Hawkeyes and generate rhythm.
Then there's the Bryce Hopkins Bowl when Kentucky meets Providence in Greensboro on Friday. Hopkins transferred from Lexington and ended up under Ed Cooley with the Friars, who entered the NCAA Tournament after losing three straight. Meanwhile, no one has more pressure to get into a big dance outside of John Calipari. After two underwhelming seasons, Oscar Tshiebwe and the Wildcats must impose their will.
Sleeps, long shots and teams that could surprise
A possible long-term discomfort? Keep an eye on #14 UC Santa Barbara when the Gauchos take on Baylor. UCSB has a top-75 offense, but can do so at a slower pace. If they can get the Bears to taste a game, don't be surprised if this is a ball game. Another one to watch out for? Matt Langel and Colgate as the 15 seed facing Texas. While the Longhorns make a big surge, the Raiders are really sound offensively and are another team that can give the Horns some trouble.
The 8-seed I'm bullish on? Penny Hardaway and Memphis, which could get Purdue in the second round. The Tigers are physical and Kendric Davis would be the best guard on the court. If Memphis can beat Dusty May and FAU, watch out.
Look for Gonzaga to make a deep NCAA Tournament run. The Zags will certainly get past Grand Canyon and potentially TCU, though that will be tough, until the second weekend. A Sweet 16 matchup with UCLA is on the table, but the Bruins are a bit stuck and that's more doable than one might think. Could Drew Timme have a career up his sleeve?
Don't sleep on Tom Izzo and Michigan State just yet. Sure, the Spartans have had a strange season, but with Tyson Walker and AJ Hoggard, the seventh-seeded Sparty gets a manageable 10-seed on USC and potentially a Marquette team that at the end of the day is still the third youngest in college basketball. The Golden Eagles would be favored in this matchup, but they don't have a traditional center, which has given Sparty some problems.
Indiana tied MAC champion Kent State, and the Hoosiers should be on high alert for this one. The 28-6 Flashes challenged themselves in non-conference play, coming close to knocking off Gonzaga. Redshirt senior guard Sincere Carry is someone who looks poised to make his mark in March, averaging over 17 points per game. The Hoosiers need Jalen Hood-Schifino to lead them in the backcourt and step up.
The under-the-radar matchup in the first round: No. 7 seed Texas A&M vs. No. 10 seed Penn State. Wade Taylor IV vs. Jalen Pickett? Sign me up. These are two teams that, on their best day, are more dangerous than their top line and a reflection of the country in general. The Aggies deserve a better seed.
The 13 seeds to watch: Louisiana. The Ragin' Cajuns are a dangerous team with a stud in Jordan Brown (19 PPG) and they get Tennessee, which can fall on wheels offensively and is with Zakai Zeigler out for the season.
The top four teams that could emerge in the tournament? Pitt. Jeff Capel has created one of the best turnaround stories in college hoops. The Panthers have a dynamic duo in Blake Hinson and Jamarius Burton, and will draw Mississippi State in Dayton. As good as the Bulldogs are defensively, they really struggle to score. Pitt isn't a turnover-heavy team and has a variety of scoring sources.
My first instinctive Final Four…
Alabama
Houston
Gonzaga
duke
FOX Sports Top Stories:
FOLLOW
Follow your favorites to personalize your FOX Sports experience
---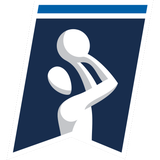 Get more from college basketball Follow your favorites for information on games, news and more
---