Eric Williams
NFC West Writer
When Brandon Staley moved on from offensive coordinator Joe Lombardi and hired Kellen Moore this offseason, the Los Angeles Chargers defensive head coach saw it as an opportunity to align more closely with the director of his offense.
Staley has been an admirer of the former Dallas Cowboys OC for years. After all, Dallas' explosive offense gave Staley fits when he served as the Los Angeles Rams' defensive coordinator.
What does Staley like most about Moore? His ability to adapt when players go down with injury, including when the Cowboys went 4-1 with backup quarterback Cooper Rush last year.
"When I first became defensive coordinator, they had a right tackle problem," Staley told FOX Sports at the NFL owners meetings earlier this year. "Terence Steele was starting, and they were kind of hurt on the O-line, and I saw [Moore] actually navigate through this process. Throw in a rookie receiver in CeeDee Lamb and see what he did with those three receivers a [Michael] Gallup, [Amari] Cooper and CeeDee, along with the two tight ends [Dalton] Schultz i [Blake] Jarwin. And then the work he did with Zeke [Ezekiel Elliott] i [Tony] Pollard. I just thought it was as tough a coverage as I had to go against in the NFL.
"And then to see him transform over the years. . . . A sign of a good coach is to be able to figure that out. He's dealing with injuries at receiver. They played five games with a backup quarterback, and he they went 4-1. And they were a long way from going to the NFC championship game, so I think that guy has shown the production. The way he leads, the way he teaches, we see very similar things that way. I think the the way he creates is exciting to me."
Innovation and creativity have always been at Moore's core as a football player. He grew up around the game, carrying a notebook to design plays as a ball boy. Moore is the son of legendary high school football coach Tom Moore, who won four state titles in 23 seasons at Prosser High in a small town located along the Yakima River east of the Cascades in the state of Washington.
Those Prosser teams were known for their no-huddle offense and fast-paced play, using spread concepts to create big plays against more talented teams from bigger schools in the Seattle area.
Kellen Moore took that ethos with him to Boise State, where he finished 50-3 as the starting quarterback and helped the Broncos slay college football giants like Georgia and Oregon.
"I thought my dad did a really good job of having a clear vision," Kellen Moore told FOX Sports. "I thought that was always the thing about Prosser Mustang football: everybody always on the same page. He always did a really good job of keeping the game clean and simple while being creative and fun. That's always a balance for all of us."
Chiefs, Bengals, Chargers, Bills highlight Colin's top 10 AFC teams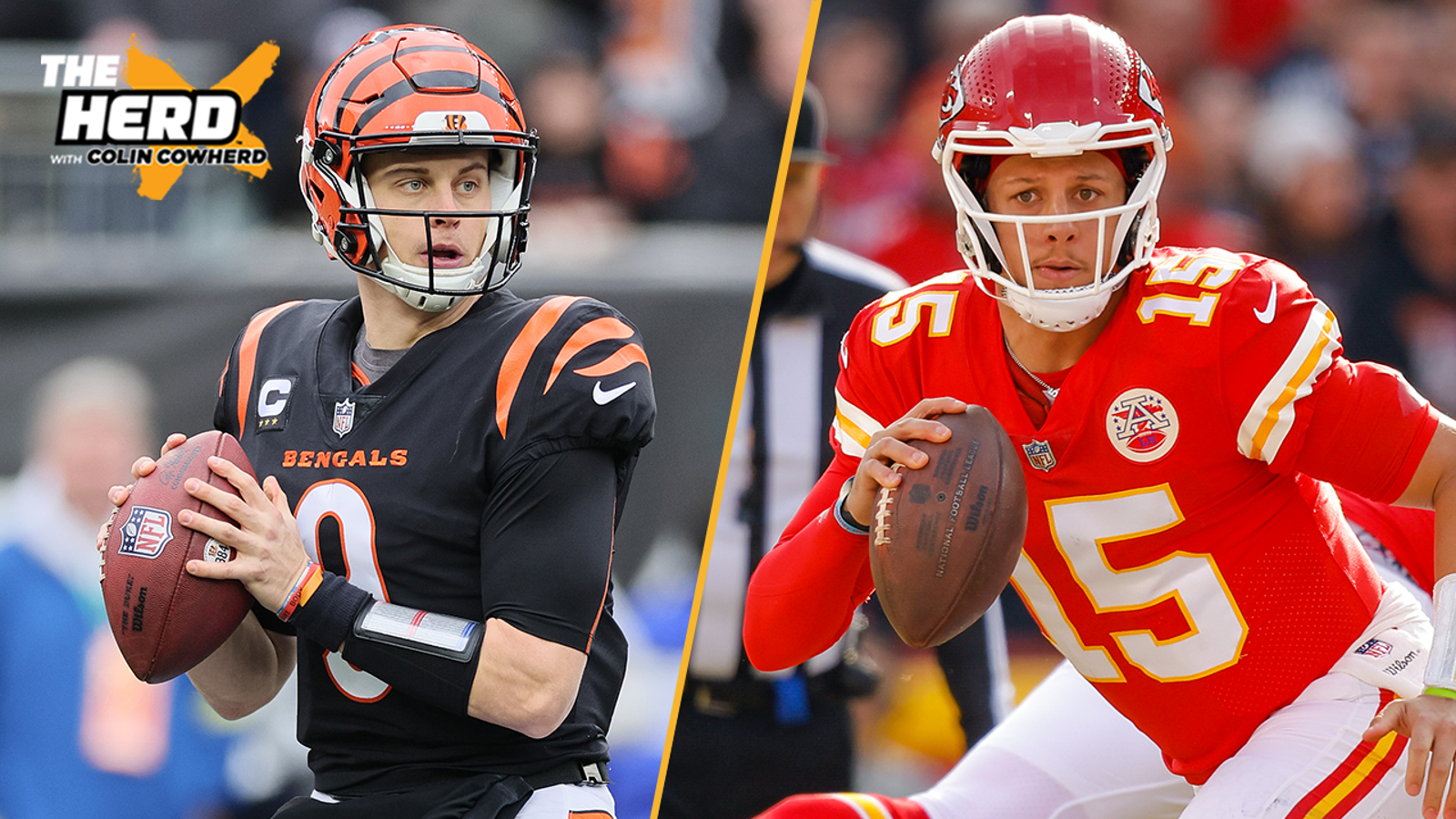 Colin Cowherd shares his top 10 AFC teams, with the Chiefs, Bengals, Chargers and Bills.
After four seasons as CO of the Cowboys, Moore is now tasked with creating a clear vision and foundation for a Los Angeles offense that has stagnated despite having one of the best young QBs in the league in Justin Herbert .
The Cowboys averaged 391 yards and 27.7 points per contest during Moore's time as the team's offensive coordinator and playmaker, No. 2 in the NFL during that time.
More importantly for the Chargers, the Cowboys ranked No. 7 in rushing (126.6 yards per game) during that span. Running the ball effectively has been a struggle for the Bolts, one of the reasons they couldn't hold on to a 27-0 lead in the AFC wild-card round in a stunning road loss to the Jacksonville Jaguars.
The Chargers averaged just 89.6 yards per game last season, 30th in the league.
Both from the Pacific Northwest, Moore and Herbert already have a connection, working together on a TV commercial for an auto group along with Cowboys linebacker Leighton Vander Esch.
"The business aspect, it's been kind of funny, the way it all happened in less than 12 months," Moore said. "We spent some time doing some commercials and having fun, and then we connected here after the season.
"It's been great working with him. It's been a really fun transition, just getting to know him personally. And then just trying to build this thing together offensively."
Moore played the 2014 season as a backup QB with the Detroit Lions under Lombardi as the offensive coordinator, so he is familiar with LA's offense and will maintain the concepts that have been successful for Herbert in the past .
"With Justin, any time you have a quarterback that has played at a very high level, certain routes that he might like that we didn't run in Dallas, or I didn't run, something that he might be more comfortable with, we continue to do that. Make sure we emphasize that," Moore said. "For example, Keenan [Allen] and Justin get along really well with each other on some of these chosen routes, so how do you do it? Gerald [Everett] ran some of them. Austin [Ekeler] ran some of them. And this is just one example of "We don't lose it."
Herbert is learning his sixth different offense in eight seasons, dating back to his time in college at Oregon, so creating a smooth transition is critical for Moore.
Another area of ​​focus for the Chargers is being explosive in three-receiver sets. The Bolts added another weapon in TCU product Quentin Johnston in the first round of this year's draft. At 6-foot-3, 210 pounds and clocking a 4.5-second 40-yard dash, Johnston is a big-bodied receiver who adds a vertical threat while offering the ability to create plays with his feet on routes below.
According to Next Gen Stats, the 2022 Chargers ran 67.7 percent of their plays with three-receiver sets. Only the Tampa Bay Buccaneers (70.5%) made more plays out of this personnel group last year.
"We really liked the vertical element," Moore said of Johnston. "He did a great job on the field running around people, but the biggest thing is attacking the football, going up and making plays in contested situations. I thought he did a tremendous job there.
"And then I think what really stood out was because of his size and his frame and what you traditionally expect from him, you saw all these shallow crosses, catch and run opportunities, the trash and bubbles off the fly. All that space player stuff that traditionally fits the slot receiver mold. And then you see him do it. We got really excited when you saw all those pieces connected."
Although he is a defensive coach, Staley played quarterback in college and, like Moore, sees the game through the lens of a QB player. That commonality helped bring the two together philosophically as the Chargers try to build an offense that can take advantage of Herbert's unique skill set and lead the team on a deep postseason run.
"It's his way of teaching, his way of leading," Staley said of Moore. "Philosophically, you kind of align with certain people. The way he sees the game and the way he can communicate with coaches and players to really create an offense, I've been a fan of his for a long time."
Eric D. Williams has reported on the NFL for more than a decade, covering the Los Angeles Rams for Sports Illustrated, the Los Angeles Chargers for ESPN and the Seattle Seahawks for the Tacoma News Tribune. Follow him on Twitter at @eric_d_williams.
FOLLOW
Follow your favorites to personalize your FOX Sports experience
---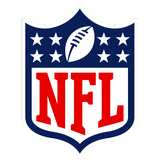 Get more from the National Football League Follow your favorites for information on games, news and more
---