Matt Daniels admitted to feeling "a little bit" butterflies when he sat down earlier this week for speed-dating-style meetings with NFL owners and executives as part of the league's strategy to develop more diversity in the ranks of coaches.
With just one season on his resume as the Minnesota Vikings' special teams coordinator, the 33-year-old Daniels could have been forgiven if he balked at the pressure of selling himself to those decision makers in 30-minute slots.
But all Daniels had to do was be his usual energetic self.
"What you realize is that these billionaires and these high-powered big powers, they're just normal people who enjoy and love football," Daniels said.
The relative lack of racially-minority coaches in prominent leadership positions, starting with the big stage of being a head coach, has been a long-standing problem for the league and therefore a more recent priority to address. Filling portfolios with more diverse candidates has been one goal, including creating "accelerator" programs for front office and coaching jobs.
At the spring league meetings in Minnesota this week, a group of 40 coaches participated in the latest edition. Sixteen of them participated in the inaugural event a year ago, after which eight coaches and three executives were hired in new roles, including Tennessee Titans general manager Ran Carthon.
This week's list included veterans like Leslie Frazier and Anthony Lynn, who have previously been head coaches and still aspire to the top job.
"They're at different places and times and in their careers," said Jonathan Beane, the NFL's chief diversity and inclusion officer. "Our agenda has to fit that and make sure that someone like a Leslie Frazier gets a lot out of it and make sure that someone else who might be very early in their career, a position coach, has a lot out of it, too."
For an up-and-comer like Daniels who works in the specialty area of ​​special teams, the opportunity to introduce himself to more officials was as valuable as any.
"Exposure leads to expansion," said Vikings defensive coordinator Brian Flores, who last year filed a still-pending lawsuit against the league alleging racist hiring practices after he was fired as coach in chief of the Miami Dolphins. "Once boys are exposed to certain people, certain situations, you grow."
There are currently six minority head coaches, three black, among the NFL's 32 positions. Being able to shake hands more alone won't increase the rate, but every initiative has to start somewhere.
"This is a relationship business, so guys will hire who they trust," Daniels said. "The more you put yourself out there, the more you can be seen and heard, that's where change starts to happen. It's easy to be quiet about certain situations or certain things just because you might screw up a little bit, but somebody has to."
Vikings wide receivers coach Keenan McCardell was another participant in the three-day session. Networking with each other and with superiors was vital, but there were other components the league added based on feedback from pilot participants.
Trace Armstrong, a former NFL player and current agent for the coach, offered perspective on the contract side of the business. Dean Stamoulis, an executive at a search firm, was there to talk about the hiring process. Don Thompson, the former CEO of McDonald's, was inspired as a pioneering black leader in the restaurant business.
"He told us, 'You can play the game, but you still have to be yourself," McCardell said. "I think everybody picked up on that, and when we were ourselves with the owners, they liked it."
Charles London, who was hired this offseason as the Titans' passing game coordinator and quarterbacks coach, interviewed with head coach Mike Vrabel for the offensive coordinator position. He participated in the accelerator program last year.
"What's key for me is the feedback. So if I don't get this job, that's great, but give me the feedback. Tell me what I can do better, what I can do here," London said.
The Titans also sent tight ends coach Tony Dews, who coached running backs last year, to Minnesota this week. Vrabel texted Dews and London every morning during the session, forcing them to miss some spring practices with the Titans.
"I just said, 'Hey, we miss you guys, but make sure you do a great job up there and present yourself the way you want everyone to see you,'" Vrabel said.
Commissioner Roger Goodell acknowledged that the NFL has "more work to do" but called the acceleration program another "good step" in addressing a decades-old problem.
"Diversity makes us better," Goodell said. "We saw that with 40 of our participants here. They are incredibly talented, gifted and will make a difference in the NFL."
Report from The Associated Press.
FOLLOW
Follow your favorites to personalize your FOX Sports experience
---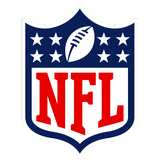 Get more from the National Football League Follow your favorites for information on games, news and more
---