After a stellar rookie season, New York Giants running back Saquon Barkley suffered a number of injuries that led to less-than-stellar performances in the years following his Offensive Rookie of the Year campaign in the nfl
However, that all changed in 2022, as Barkley rushed for 1,312 rushing yards along with 57 receptions and 10 touchdowns. As a result of his success, Barkley was named to the Pro Bowl and the Giants made the playoffs.
Now they have high expectations heading into 2023. The only problem is that the star running back is a free agent this offseason, along with QB Daniel Jones.
Where does that leave Barkley and the Giants?
Make no mistake, New York has some tough decisions to make if they want continued success and that starts with figuring out what to do with the star running back.
As always, the odds tell a story. FOX Bet analyst Daniel Montanari has provided us with some hypothetical lines on where Barkley could end up in 2023, so let's dive in.
SAQUON BARKLEY'S NEXT TEAM PROBABILITY*
Giants: -220 (bet $10 to win $14.55)
Bills: +350 (bet $10 to win $45)
Bears: +400 (bet $10 to win $50)
Broncos: +500 (bet $10 to win $60)
Panthers: +650 (bet $10 to win $75)
Jets: +650 (bet $10 to win $75)
Chiefs: +700 (bet $10 to win $80)
Ravens: +800 (bet $10 to win $90)
Cowboys: +1000 (bet $10 to win $110)
Seahawks: +1100 (bet $10 to win $120)
Saints: +1300 (bet $10 to win $140)
Rams: +1500 (bet $10 to win $160)
Bengals: +1500 (bet $10 to win $160)
*The odds from 02/28/2023
At -220, the Giants are overwhelming favorites to retain Barkley's services. While Saquon has indicated he would prefer not to get the franchise tag, New York certainly has that option available to him and likely wouldn't hesitate to use it if the two sides can't come to an agreement.
"We believe the Giants will seek a new deal with Daniel Jones in the coming days to use the franchise tag on Saquon Barkley," Montanari said.
The Buffalo Bills (+350) are the hypothetical second favorite, and anyone who has watched Buffalo this season knows why. The Bills offense is weighted disproportionately on quarterback Josh Allen's ability to throw and run the ball. The run game, outside of Allen, is virtually non-existent and adding a player of Barkley's caliber would give the offense the balance it needs to make the jump next postseason.
The Chicago Bears (+400) are also a strong contender for Barkley's services, as they have more cap space than any team in the NFL. On top of that, they are likely to lose running back David Montgomery in free agency. Like the Bills, the Bears' offense can use more balance, and Saquon could provide QB Justin Fields with a comfort level he hasn't seen in the NFL yet. If the opportunity presents itself, expect the Bears to pour.
Surprisingly, the Jets (+650) are also strong players for the dynamic running back. While the offense is loaded for the other team in New York, RB Breece Hall is recovering from a torn ACL and adding Barkley would certainly ease any concerns Gang Green might have on that front. Also, Barkley is familiar with the area and shouldn't be moved.
Stay tuned to FOX Sports for the latest updates on how Barkley's NFL future plays out.
---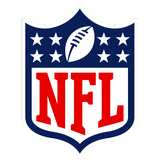 Get more from the National Football League Follow your favorites for information on games, news and more
---