Geoff Schwartz
FOX Sports Betting Analyst
Week 8 featured another absolutely wild slate of NFL action. The most unpredictable sport once again provided us with an exciting day of upsets and entertaining finishes.  Here is my stock up and stock down report following Sunday's action:
STOCK UP
Cincinnati Bengals 
The Bengals are all the way back after handing the once-powerful San Francisco 49ers their third straight loss. The Bengals are all the way back because quarterback Joe Burrow looks healthy again, moving around the pocket with ease and using his legs to escape when needed for positive yardage. The Bengals went into San Francisco and gained 29 first downs, averaged 6.5 yards per play, rushed for nearly 5 yards a carry, and put the ball into the endzone four times — scoring a total of 31 points. Burrow was 28 of 32, with 100 of his 283 passing yards going to Ja'Marr Chase. That connection looked lethal once again. 
The Bengals defense had not played as well as in previous years so far this season but that appears to be changing fast with more games under their belt. The Bengals forced three Niners turnovers and mostly held their rushing attack down. The 49ers only managed 17 points, tying their lowest point output of the season. 
The Bengals have proven in multiple years now their recipe for success tends to be a slow start and then boom: full speed ahead when they figure it out. It appears that full speed is starting now. 
Jacksonville Jaguars
The Jaguars are the second-best team in the AFC and one of the best teams in the NFL, and I'm not sure anyone is paying attention to them. The Jaguars are 5-2 this season, and since they started 2-6 last season they have lost only five of 18 games. Three times to the Kansas City Chiefs, including a playoff defeat. One loss to the Detroit Lions and a weird loss to the improved Houston Texans this season. The Jaguars offense started slow this season but it's picked up of late. Same pattern as last season. Jacksonville has fantastic weapons for quarterback Trevor Lawrence, who is still prone to making costly mistakes too often. The Jaguars defense is solid and swarming. They play sound and are physical. The Jaguars also have playoff experience from last season, so any tough upcoming stretch they will be prepared for. 
Will Levis
Well, maybe mayonnaise in his coffee is the secret sauce for the outstanding performance by rookie second–round pick Will Levis in his first NFL start. Most believed Levis was set to be drafted in the first round last May but he fell to 33rd overall, where the Tennessee Titans scooped him up. Levis was fantastic in Sunday's win, throwing four touchdowns and 238 yards. Most importantly zero of his passes ended up in Atlanta Falcons' hands. 
This quarterback performance is refreshing for a Titans fan base that has seen underwhelming play from the position since the start of the 2022 season. Ryan Tannehill has been hurt and Malik Wills has not played well. Levis was able to push the ball downfield better and with more execution than previous quarterbacks. Three of his touchdown passes were for over 33 yards, and being able to have explosive passing plays will back off the safeties, thus allowing Derrick Henry to spring free much easier. Levis is a huge boost for this Titans team. 
STOCK DOWN
New York Giants
Did the Giants deserve to win a game where they threw for negative passing yards? No. But they should have won anyway, and someone needs to pay a price after this embarrassing loss to the Jets. The Giants team is just beat up at the moment. Injuries happen and they are fighting through it. Backup quarterback Tyrod Taylor was injured during the game, so the Giants were forced to turn to Tommy DeVito, who miraculously had the Giants in position to win the game. 
The Giants were ahead 10-7 with under 90 seconds left. They ran two plays, with the Jets using their final two timeouts. On third down, it appeared Saquon Barkley (who was having an excellent rushing day to that point) could have pushed himself to reach for a first down but instead fell short of a first down. The Giants elected to not go for it on fourth and 1, electing to attempt a 35-yard field goal in hopes of going up six. Instead, Graham Gano missed the field goal because of course. The Jets have the ball with 24 seconds and no timeouts.
On the Jets' first play of the possession, they complete a pass for 29 yards, which helps the Giants as the clock continues to run. But wait, the Giants were ruled offsides, so the play stands AND the clock is stopped. A mistake that cannot be made. The Jets promptly complete a pass for 29 more yards, clock the ball and make the game-tying field goal. The Jets eventually win in overtime. 
This is an unacceptable way to lose a football game and Brian Daball will have to answer for it. I don't want to hear the excuses about the team being hurt. Despite being beat up they still should have won the game, but mistakes from core players led to the loss in the end. 
Green Bay Packers
The Packers are a bad football team. While they have had moments of poor play or a month of losses in previous seasons, they have not been this bad in decades. The Packers are 2-5 and likely to be an underdog in most games the rest of the season. The No. 1 reason for their lack of success this season is quarterback Jordan Love, who is just not a top-end starter. 
If Love was that good, the Packers would have made a stronger effort to get rid of Aaron Rodgers before this offseason, and we would have heard about Jordan Love's practice exploits. He appears to be average at best and this offense can not score with him running the show. He's only completing 57 percent of his passes with 11 touchdowns and eight interceptions. The most alarming thing for me is how slowly the Packers start games on offense. They have the least amount of points in the second quarter in the NFL this season. That shows me that Love can't execute the plays that are scripted early in games for him to have success. For most quarterbacks, it's the opposite — where you're good early and poor later in the game when off the opening script. 
 Quarterback play around the NFL
It's not been a pretty season for the most important position in all of sports. Scoring is down to levels we haven't seen in a decade and with that is quarterback play that's not consistent or pleasant to the eyes. A huge reason for the poor QB play is the high volume of backups who are in lineups because of injury and in some cases poor play by the incumbent. Here is a list of teams who ended Sunday with a second -or third-string quarterback.
Bears
Browns 
Colts 
Falcons 
Giants
Jets
Steelers 
Titans
Vikings*
*Kirk Cousins reportedly tore his Achilles on Sunday and is likely out for the season.
Now in some instances, the backup, like P.J. Walker for the Browns or Will Levis in Tennessee played well enough Sunday, but they are not top-15 quarterbacks in the NFL. Teams like the Commanders, Cardinals, Patriots and others have low-end starting quarterbacks leading their squads. It's just a poor year for quarterback play made even worse by the mounting injuries to players like Kirk Cousins. 
Geoff Schwartz is an NFL analyst for FOX Sports. He played eight seasons in the NFL for five different teams. He started at right tackle for the University of Oregon for three seasons and was a second-team All-Pac-12 selection his senior year. Follow him on Twitter @GeoffSchwartz.
---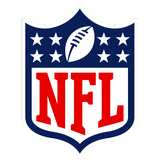 Get more from National Football League Follow your favorites to get information about games, news and more
---